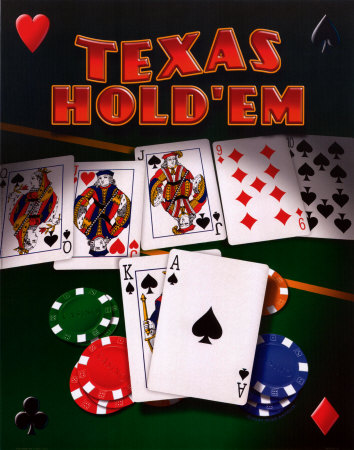 An issue that has been a matter of considerable debate in the West, is whether one of the most popular card games in the world, poker can be construed to be gambling.
For an activity to be construed as gambling, each of the following three elements has to be proved in most cases: skill, uncertainty and consideration.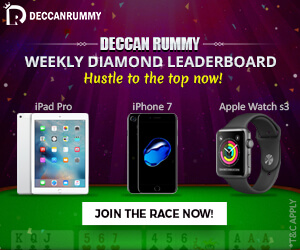 Gaming laws in India exempt games of a substantial degree of skill from the purview of gambling acts which impose criminal liability on those organizing/managing and participating in gambling activities. While there is always a sort of uncertainty in any sport or game, be it cricket or chess (since one cannot predict the winner and certain external possibilities always cast aspersions on who the winner might be) and in most poker games there is staking of money to create an incentive for players (some kind of registration fee is also not uncommon for other "sports") the only issue that needs to be considered is whether there is a "substantial degree of skill" required for playing poker.
There have been some one-off judgments abroad (some Danish, Russian and U.S. state courts have recognized poker as a skill-based sport), where poker has been construed as a game involving a "substantial degree of skill" and hence excluded from the ambit of gambling, the prevailing mood globally is to brand all card games as gambling.
While various mathematical and legal experts have used a great deal of statistical data to prove that poker is a game based on a substantial degree of skill and hence be excluded from other forms of gambling; most people still wince at the idea of comparing poker with "intellectual" games like chess and believe that luck plays a major role in determining the winner of a poker game.
Indian judicial decisions
I will now examine various Indian judicial decisions on games of skill (there has been no specific Supreme Court decision on poker) and explore the possibility of having the judiciary recognize poker as a game of expertise, differentiating it from other forms of gambling.
The Supreme Court in the landmark case State of Andhra Pradesh v. K. Satyanarayana and others (1968 AIR 825 1968 SCR (2) 387) while looking into whether playing rummy in clubs charging fee for the same can be construed as gambling observed:
"The game of Rummy is not a game entirely of chance like the 'three-card' game mentioned in the Madras case to which we were referred. The 'three card' game which goes under different names such as 'flush', 'brag' etc. is a game of pure chance. Rummy, on the other hand, requires certain amount of skill because the fall of the cards has to be memorised and the building up of Rummy requires considerable skill in holding and discarding cards. We cannot, therefore, say that the game of Rummy is a game of entire chance. It is mainly and preponderantly a game of skill."
Again, in Dr. K.R. Lakshmanan v. State of Tamil Nadu and Another (1996 AIR 1153), the Supreme Court while deciding on the degree of skill required in betting on horse-races observed:
"Horse racing has been universally recognised as a sport. Horsemanship involves considerable skill, technique and knowledge and jockeys have to be specially trained over a period of years. Whether a particular horse wins at the race or not, is not dependent on mere chance or accident but is determined by numerous factors, such as the pedigree of the animal, the training given to it as well as the rider, its current form, the nature of the race, etc. Horse racing has been held judicially to be a game of skill unlike pure games of chance like Roulette or a Lottery."
Extending the arguments used by the Hon'ble Supreme Court in these two decisions and using statistical analysis by various poker experts including David Sklansky (the author of the bestselling book "The Theory of Poker") and others, it can be appropriate to say that no game of poker can be won without a certain degree of intellect, analytical skills and understanding of the game and thus requires a very high degree of skill. Those amateurs who are of the opinion that poker is a game of luck can try and play some games with experienced professionals and lose their stakes.
This degree of intellect and skill will not be required in roulette, lottery or other slot games and everyone (experienced or not) would stand an equal chance of winning.
So, is poker and cricket the same?

If one has already established that playing poker requires a lot of skill and talent, can the argument be extended further to say that playing poker is akin to playing some other sport like cricket?
Arguably so. While the opening of certain cards from a pack of shuffled cards clearly brings an element of chance or probability, it can even be argued that there is certain luck involved in the game of cricket. For example, even though Sachin Tendulkar is one of the world's greatest cricketers, there is a possibility that he may be bowled by a novice bowler if there is uneven bounce on the wicket.
Thus, even in an India-Bangaladesh match, there is a fair chance that some Indian batsmen may get out for no-fault of theirs; but overall it is the better team that wins.
Similarly, even if a good poker player loses a hand to a novice even after getting good cards, it is the better player that generally wins the pot.
Note: In subsequent posts, I would be examining the recognition of poker as a skill-based game in other countries of the world and also the possibility of legally holding poker tournaments in India.