Clearing the confusion about Sikkim Online Gaming licenses
Over the past few days, I had received numerous queries on obtaining licenses in Sikkim and also whether Indians can place wagers on these websites. We now have clarity on various issues concerning Sikkim licenses. The Sikkim government has issued Letter of intent (LOI) in favour of various companies. An LOI can be converted into a Provisional license (on payment of a fee of Rs. 1 lakh) by issuing a Rs. 5 crore bank guarantee in favour of the Sikkim government (which is the minimum yearly assured taxes to the Sikkim government).
The provisional license is issued for 120 days to enable companies to set-up the necessary infrastructure for setting-up the website after which an application for the actual license can be made on payment of a fee of Rs. 5 lakhs. The term of the license is 5 years with an option to renew it thereafter.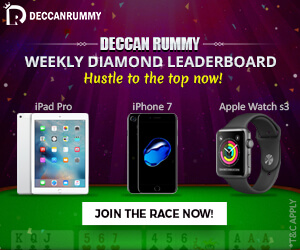 A few companies, representing the Sikkim government have been issued Letter of Intent's for the online gaming activities and want investors to purchase equity in the company and start the process of building the infrastructure for the online gaming licenses. The average price for giving 100% equity in the company having Letter of Intent to carry out the online gaming business is Rs. 10-15 crores.
I would now clear certain fundamental doubts relating to investing in Sikkim licenses and the online gaming business:
Investment by foreign companies: Any foreign Direct Investment (FDI) including technical collaboration for gaming, businesses is prohibited in India; however given the considerable interest of foreign gaming companies and the cutting-edge foreign gaming technology; businesses would like to have some sort of an arrangement with fordeign entities. Some businesses are confidant that transactions can be innovatively structured to allow foreign companies to share technical expertise and/or hold a stake in the license-holding company.
Participation from other states and payment gateways: Businesses would be able to market their websites in most states in India in the absence of any explicit ban. In fact, sources tell me that the Central government and certain State governments have given informal permission to allow gambling activities to be carried on. Thus, customers would be able to wager through numerous payment options like cash cards, cheques, etc. Requests are also pending with the Reserve Bank of India Winnings could also be transferred to the customers bank accounts.
In fact some of these websites are likely to start operations in a few months after the required infrastructure is set up and formalities are completed.