FICCI organises conference on legalising betting, decision by government unlikely in the next decade
Federation of Indian Chambers of Commerce and Industry (FICCI) had organised a conference this week where various legal experts such as British law firm Squire Sanders partner and gambling law expert Carl Rohsler, former Delhi High Court judge Mukul Mudgal and other experts in the field of tax and sports law urged the government to consider legalising and regulating betting and gambling.
Various arguments in support of this proposition were given by these eminent experts. It was argued that such a move would generate huge amount of revenue in the form of taxes and license fees; it would reduce the chances of match-fixing and cheating in sport; it would also reduce criminal activities, black money and influence of underworld gangs. All these points are based on well ascertained facts and are accepted.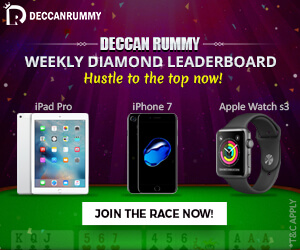 A number of commentators through the media have tried to highlight the need to legalise and regulate gambling. We have also give the same arguments as the learned luminaries have over the past two years through various posts on this website. However desirable these changes are; it is highly unlikely that any such law legalising gambling will be introduced in the near future; for the next ten years or so. The main reason for this is political expediency.
For a cohesive pan-India policy on gaming, it would be necessary to have a constitutional amendment passed as gambling and betting is currently in the state list. This is a lengthy and long-drawn process requiring two-thirds majority in both houses of the parliament and ratification by not less than half the state legislatures. Political parties which are at each others' throats for long-pending important decisions like FDI in retail, uniform Goods and Service Tax (GST) or Pension Bill etc. are unlikely to arrive at a consensus on an activity such as gambling which is frowned upon by the general public and civil society organisations.
Even when individual states have planned allowing casinos, they have faced widespread opposition. We have seen Congress opposing the Casino Bill passed by Om Prakash Chautala's Indian National Lok Dal (INLD) in Haryana in 2002. While the Bill was passed amidst chaos, the President refused to give assent on the advice given by the BJP-led government at the Centre. While the assent was with-held primarily because the Bill sought to permit FDI in the gambling sector which amounted to encroachment of the Union list,  though it is apparent that no political party would take the unpopular decision of regulating gaming.
There are many examples of this political expediency blocking this major reform. The very next year after Haryana unsuccessfully attempted to bring casinos, it was ironic to see bitter critic of the casino policy Congress trying to bring casinos in neighbouring Punjab  the very next year. Amarinder Singh's plans of allowing casinos was nipped in the bud following opposition from within the Congress party as well as opposition leaders.
Again ironically, it was the Congress government which permitted casinos in the tourist state of Goa, while the BJP which is currently in power is introducing steps to remove casinos following concerns from civil society groups and Goan residents. Sikkim seems to be the unaffected by the political opposition to casinos largely because of the single party rule and lack of presence of any significant presence of opposition parties in the legislative assembly.
The trend from these recent voices of political parties makes it clear that no consensus on legalising betting is possible any time in the near future. Even leaders wanting to take such an initiative are likely to back-off from  taking such a move decision due to widespread opposition.