Online games of skill cannot be played or offered for cash according to Delhi district judge
In a recent development, a District Court in New Delhi held that all online games, whether games of skill or chance involving cash are illegal as per the Gaming as well as Information Technology Act and  allied Rules according to a news report in Card Player magazine.
Additional District Judge Ina Malhotra in her opinion stated that games of skill including games like chess, poker, bridge and rummy do not enjoy the Constitutional right to freedom of trade and commerce  guaranteed under Article 19(1)(g) of the Constitution as per a report in The Asian Age.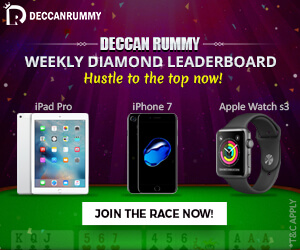 According to Judge Malhotra, conducting such games for profit was res extra commercium  and hence fell outside the ambit of the guaranteed right under Article 19(1)(g).
The court tried to draw an artificial distinction between games of skill played in the physical form and online, holding that games of skill or chance where the websites charge a slice of the winnings as fee or rake is illegal as per Indian law. Further, the court also held that  RBI and banks were free not to permit payment gateways for such websites and portals.
Interestingly, the court also held that advertising or sponsoring such websites is illegal under the penal provisions of the gaming Acts.
The court gave this decision in response to a petition filed by an internet start-up firm comprising of IIT-Delhi graduates. Delhi government was also made a party to this petition, but court proceeded ex-parte after the Delhi government failed to make its pleadings.
This decision is likely to impact the online gaming industry, especially a host of websites offering "skill games" for cash.  However since the decision is given by a District court, it is not binding on any court or forum in India. Hence, though this verdict may not have an immediate impact on online gaming websites especially since the matter of whether games of skill can be played for stakes and profit is pending before the Supreme Court in Mahalakshmi Cultural Association v. Director General of Police.
However the decision may change the RBI policy on allowing payment gateways for skill, though it is understood that decisions taken by the RBI in this regard can also be challenged in courts.
The legal basis for giving this verdict is unclear and decision may have been given without appreciating the well settled position of law and scheme of the Gaming and Information Technology law.  Online gaming companies are said to be unhappy with this decision and are contemplating further legal recourse on this issue.