New York federal court rules that poker is a game of skill, decision expected to have implications on the Indian gaming industry
In August 2012, a New York federal court held that poker is a game of skill and cannot be punished under the Illegal Gambling Business Act. The judge in the court discussed various statistical evidence and research data to come to the conclusion that poker is a game of skill separate from gambling.
Though the binding value of the judgment in terms of other gaming Acts or in the Indian context is in doubt, it is without question that the decision elaborately analyses statistical and other expert evidence relating to gambling before reaching the verdict. This will set a precedent in all courts across the globe including Indian courts to seriously consider the great degree of skill involved in the game of poker and exclude it from the ambit of gambling.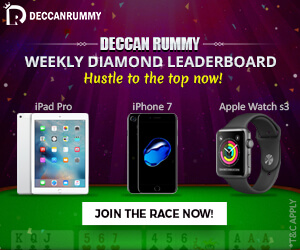 Since there is a huge debate in India regarding the legality of poker and degree of skill involved in card games like rummy and poker,  the elaborate and exhaustive opinion by federal judge Weinstein, taking into account testimonies of expert statisticians and economists, will have a great deal of persuasive value on Indian and other courts in deciding the fate of poker.
Experts believe that this is the first step in the skill v. chance debate concerning poker. It is learnt that the US government has not ruled out the possibility of  appealing against this decision. However the well reasoned judgment shall still make an impact on the gaming industry across the globe.
Note: 1. A copy of the United States of America v. Lawrence Dicristina decision can be accessed here.
2. The column by Professor I. Nelson Rose titled "Court Rules that poker is a game of skill but…" published earlier on this post has been taken down due to confusion relating to publication rights.  The column will be published in a print issue of iGaming Business. Interested readers can read the same in the print issue of the magazine.  Inconvenience if any is deeply regretted.
3. A research paper published in leading journal NUJS Law Review regarding the Indian position and debate on poker and games of skill may be of interest to readers and can be accessed here. However, the paper was published before the US federal court and Madras High Court decisions (pending appeal in the Supreme Court) and hence may not reflect the latest developments.