Goa government amends casino license terms,makes it mandatory for casinos to follow anti-money laundering guidelines
The Goa government through a notification issued and published in the Gazette on 21st November 2012 has amended the license terms for casinos and issued a new provision to be followed by all casinos.
The Goa Home Department through its Under-Secretary Neetal Amonkar issued the notification inserting a new clause in the casino license terms and conditions. The new clause of the notification reads as follows: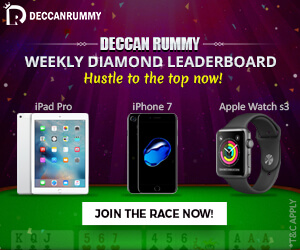 (xiv) The licensee shall strictly follow the guidelines as may be issued by the Government for preventing money laundering and for combating financing of terrorism.
While the exact guidelines have not been announced by the Goa government as of now, there has been a global practice of issuing guidelines to prevent generation of black money. Apprehensions about use of casino winnings by terrorist organisations and other criminal syndicates resulted in issue of money-laundering guidelines by the United Kingdom Gambling Commission. The guidelines include collection of mandatory due diligence documents  from customers and cap on cash winnings that can be awarded to winners.
Similar guidelines have been issued by various governments across the globe. The notification came after concerns were raised by civil society regarding illegal use of casino winnings and anti-casino protests were raised by opposition party leaders.
The Manohar Parrikar led Goa government had earlier amended the Goa, Daman and Diu Gambling Act, 1976 banning entry of locals to casinos. Other regulatory measures such as capping the number of offshore and onshore casinos and increase in license fees were also undertaken as part of the government's anti-casino stand.
Chief Minister Parrikar had vowed to impose stricter regulations and possibly ban casinos as part of his protests during election campaigns. This move can be seen as a reinforcement of the government's stance against the growing influence of casinos. However, the impact of this notification on revenues will only be known when exact guidelines are issued to casinos.
PS- Readers can download a copy of this notification here. The Times of India story on the notification can be accessed here.