Analysis and Book review: Bookie Gambler Fixer Spy offers tremendous insights on the Indian betting market and spot-fixing issues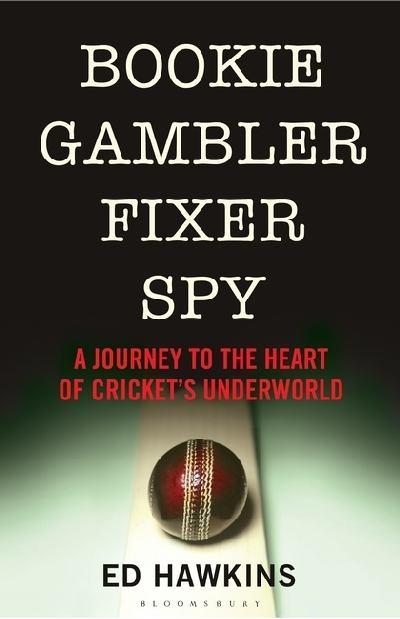 Veteran British journalist Ed Hawkins recently released his new book titled "Bookie Gambler Fixer Spy" (title presumably inspired from John Le Carre's bestseller "Tinker Tailor Soldier Spy"). The book available on all Indian bookstores and online portals is an interesting read to understand the dynamics of the betting market and how matches are exactly fixed.
Hawkins in the book conducts an in-depth study on the betting markets in India having interacted with a host of bookmakers across various cities. He makes an interesting point of how cricket as a game was invented to satisfy the gambling instincts of Englishmen and first rules of the game were formulated only for enabling bookmakers to conduct their businesses.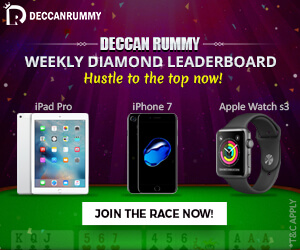 Further, Hawkins succinctly elaborates on the betting markets prevalent in the Indian betting market such as win/loss, bracket betting, lambi etc. He also provides adequate anecdotal evidence to show involvement of D-company and underworld in the betting markets, close nexus between many bookmakers and cricketers and how odds can be manipulated by bookies even on small, insignificant pieces of information divulged by cricketers.
Hawkins has also provided enough material to cast aspersions on the India-Pakistan World Cup 2011 semi-final, England-Sri Lanka Cardiff test match played last year and number of other games. The solution provided for this menace of illegal betting and corruption in cricket is simple: legalising and regulating betting and showing a zero tolerance towards corruption in sports.
While various aspects of the game and betting markets were raised in the book, a few important legal points were reiterated. Listing the points given by the author coupled with my suggestions:
Most of bookies arrested in connection with illegal betting were either left by the police or acquitted by the courts. It is very difficult to secure convictions for illegal betting under the archaic Public Gambling Act or other state laws. Further, most of the police officials are bribed by bookmakers to not interfere in the business or are too busy fighting other crimes to notice these activities.
Further, experts such as Justice Mukul Mudgal, former High Court judge have suggested that betting on sports is a skill game and not a criminal offence under any applicable laws. In such prevailing ambiguity in present laws, it is difficult to sustain conviction at appellate courts.
The evidentiary requirements for securing convictions also make it difficult to deter the organised betting business which is supported by illegal criminal syndicates and most-wanted underworld dons like Dawood Ibrahim.
Most betting transactions are conducted orally. To enforce the contract, in the absence of laws allowing wagering contracts (such contracts are void as per Section 30 of the Indian Contract Act, 1872), help is taken from underworld gangs to recover winnings from customers.
Various benefits of legalising betting such as increase in tax revenues, reduction in black money and hawala transactions as well as criminality has been discussed. Most bookmakers and law enforcement agencies agree with the need to legalise betting. CBI officials and cricket administrators have urged governments to legalise betting to regulate cheating in sport and curb manipulation of odds.
All major bookmakers in India have formed cartels and legalising gambling might help anti-trust regulators stop rigging of odds and manipulation of betting websites such as Betfair and William Hill.
 Strong laws against cheating, spot-fixing and match-fixing in sport to deter cricketers from getting lured by bookmakers and criminal elements. Criminal liability may be imposed on match-fixing to curb this menace.
Hawkins however adds that the trial of Pakistani cricketers and Majeed Mazhar for spot-fixing was a farce as betting on 'no-balls'is impossible in any market.  The sting operation by News of World was merely an entrapment.
Interestingly, British betting firm Ladbrokes had given a presentation to the Maharashtra government in 2008 on legalising betting. Similar conferences have been organised by FICCI with help from the Union government. However, the proposals have been kept in cold storage by both State and Central governments for reasons unknown.
Many more sensational insights were provided in this eye-opening book. Most anecdotes about IPL and most other cricket matches in the recent past being 'fixed', either partly or entirely have been confirmed through multiple sources in this book. This book is recommended for all concerned in the gaming industry.
A copy of this book can be ordered from online bookstore Infibeam.com on this link.