Feature: Top American gaming lawyer Anthony Cabot discusses gaming law as a practice area, gaming in USA & other important issues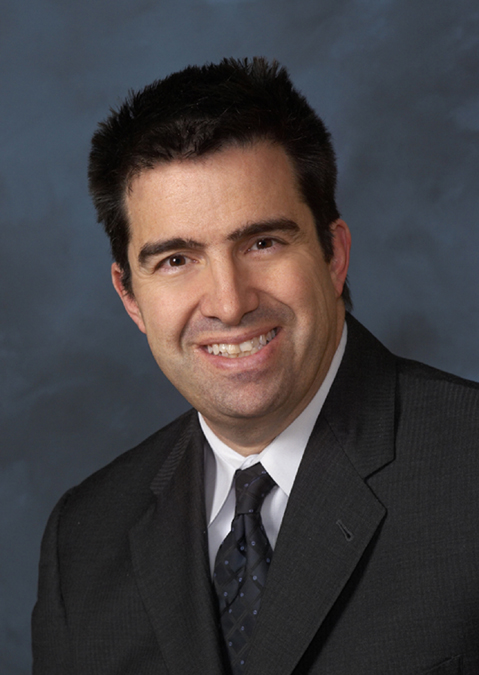 In this post, we are pleased to present an interview with Mr. Anthony Cabot, Partner of Nevada firm Lewis and Roca, former President and founding member of top gaming organisation International Masters of Gaming Law (IMGL) and eminent gaming law scholar who has written several books and articles on the subject. In this interview, Mr. Cabot discusses opportunities in gaming law, regulatory framework for gambling and casinos in USA and his thoughts on the future of the global gaming industry.
Q. Mr. Cabot thank you very much for agreeing to take this emailed interview. It is an honour to present to Indian readers one of the top gaming lawyers of USA. Can you briefly tell us about your background in law and interest in the area of gaming laws? How did you get interested in this very niche and interesting area?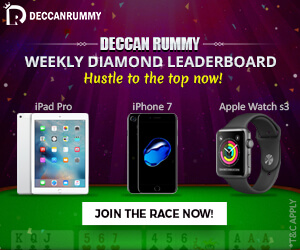 Anthony Cabot (AC): For the first 24 years of my life, nothing was planned except for possibly my birth, which was out of my control. Not college, which was close and cheap and seemed like a good alternative to working. Not law school, which was chosen solely on the basis of being in the city with the highest mean temperature year round, was cheap and seemed like a good alternative to working. Not my first real job working for Grant Sawyer and Bob Faiss, two prominent gaming attorneys. I never really wanted to be a lawyer or even to visit Las Vegas, really. (Vegas and I shared a common attribute in the early 80s – neither of us was very hip).
But, being 24 years old and never having held a real job, I needed interviewing experience for the real jobs that I wanted in Phoenix. But, everyone wanted those jobs, so if I wanted to practice, I had to do it with out-of-state firms. I signed up with a Vegas firm doing on campus interviews. Come up to Vegas for the summer, they offered. They waived a weekly $550 pay check. I could hardly say no. I became the accidental gaming attorney.
Gaming law suits me. I have been doing it now for 30 years. It is always challenging.  Casinos are an endless source of every quirky and unusual thing that could possibly come down the road. It is the improbable intersection of all disciplines. I coauthored a book on casino math with a mathematician simply because a good portion of the casino industry, least of not the regulators, did not understand its importance even though assuring that the games are fair and honest is the major public policy goals. I coauthored an article with a quasi-economist on the economic impact of licensing. And, despite that no one, my parents excluded, have ever really read anything that I wrote, I sure have learned a lot. More importantly, I have always remained intellectually challenged, which is important for a person easily bored.
Q. You have published a number of academic articles and books on gaming & casino laws. Could you enlighten us on the legality of gaming, casinos and internet gambling in USA?
AC: In the United States, the legality of most gambling-related activity, except sports wagering, is determined by state law. So there are 50 sets of rules. There are four distinct types of wagering – all with different rules. The first type are games of chance, which are roughly divided between state-run lotteries  and privately licensed casino gaming.  The second type are games of mixed skill and chance (including poker). The last two types are horse racing and sports wagering. Let me dispose of horse racing and sports wagering first. Horse racing is legal and operational in most states. There is even wagering between states that is permitted under a Federal Law called the Interstate Horseracing Act.
In contrast, sports wagering on single games is legal only in one state, Nevada because of a Federal law called the Professional and Amateur Sports Protection Act (PASPA) that prohibits states from allowing sports wagering within their states. The Federal government intervened in this one area because it was concerned that sports wagering could impact the integrity of the sports themselves. Nevada was given an exemption because it has had legal sports wagering since 1931. Other states have limited exceptions like Delaware (parley cards), Oregon and Montana (sports lotteries). New Jersey is challenging the constitutional power of the Federal government to ban sports wagering on a Federal level. This case is pending. For the time being, however, sports wagering is limited in the United States.
On the more interesting topics of games of chance and games of mixed skill and chance, let me start with a basic legal point. Generally games of chance are illegal unless specifically permitted by law. In contrast, games of skill, even where played for money, are legal except where made illegal. So, Internet sites that allow wagering on skill games like chess or video sports games are legal  in most states.
Of course, lotteries and casino gambling are mostly based on pure chance. They are generally illegal unless exempted by state law. No federal statutes specifically prohibits lotteries or  casino gambling. In the United States, lotteries, except for charitable lotteries, are generally the domain of the state governments. Intrastate lotteries, like casino games,  are not prohibited by Federal law. Many states have authorized licensed private companies to conduct casino operations.
The legality of some games of mixed skill and chance, like poker, remain controversial. The legality of online poker was being debated in the Black Friday criminal indictments of Full Tilt, Pokerstars and UltimateBet, but ultimately that case became a government method to extract huge fines in lieu of prosecution. The key in many states is that poker is legal if skill is the dominant factor and illegal if chance is the dominant factor. Because different forms of poker have different skill levels, this factual matter should be determined on a case by case basis. Some states, however, avoid the controversy by either making poker (or other card games) specifically legal or illegal. States are free to authorize intrastate wagering on poker games, whether on the internet or otherwise.
Q. Recent news reports indicate that Nevada, New Jersey and Delaware have passed Bills to legalise online gaming and there is a lot of excitement in USA that the internet gaming sector has finally being opened up. What are your views on this subject? Do you expect more regulatory changes in other states opening up the sector after the move by these three states? Would you expect changes in federal legislations such as Unlawful Internet Gambling Enforcement Act, 2006?
AC: Nevada has gone much further. It has a full regulatory scheme for Interactive poker in place and recently permitted an operator to commence taking players in  its online poker room. New Jersey, another casino state, passed its online gambling bill in late February. They are in the regulation stage but are trying to move quickly in allowing its casinos to get to market. A handful of other states with a strong casino industry will follow suit in the next five years. Likewise, we will see state lotteries significantly expand their Internet offerings over the next five years.
I am a proponent of regulated Internet gambling. Without regulation, gambling will occur on the Internet but without fundamental assurances that the games are fair, honest and player will be paid deposits and winnings. Regulation also permits some oversight to help address issues such as underage and problem gambling.    
Federal legislation in this area is extremely unlikely. The Federal government can use its supremacy powers to adopt legislation that preempts the states and sets up a Federal scheme for games of chance and games of mixed chance and skill. So for many years now we have heard of the efforts by Nevada Senator Harry Reid to adopt a scheme that permits poker only and bans all other forms of online gaming except for horse racing. These efforts continue but have gotten nowhere in the past 5 years. Frankly, opposition mounted as this issue drug out over the years.  For example, state lotteries are assertive in opposition. Likewise, State Attorney Generals are not thrilled about relinquishing states rights to control gambling.
Q. You have co-authored a research paper on Poker, Public Policy, Law, Mathematics and the future of an American tradition and also researched extensively on the issue. The debate on what constitutes games of skill and whether they can be exempted from provisions of gambling Acts is still going on in India and the matter is pending before the Indian Supreme Court and other courts. Could you tell us of your opinion of games of skill and its legality in USA? Do you think there should be a provision exempting games having a preponderant degree of skill?
 AC: As I discussed in relation to your last question, the legality of poker is determined by state laws. Several states simply prohibit playing poker or any card games for money.   In other states, like California, poker is legal and has a vibrant regulated industry. In many other states, its legality hinges on whether it is a game of skill or a game of chance. What constitutes skill or chance legally, however, is subject to the differing interpretations of the federal government and state governments. Most states use the predominance test. In other words, if the element of skill in a particular game predominates over chance, then the game is permitted. Unfortunately, this is not the only test that courts employ in the various states. For example, in some states, a game is prohibited if chance is a material element in the outcome.
This is a lesser standard than the predominance test and effectively makes offering lawful skill-based gaming to residents of those states more difficult if the games in question resort to a chance component in determining the outcome. So to offer poker in a particular state, the specific game offered must meet the skill test in that particular state.
Many reasons exist for these exemptions for skill games. Historically, such contests were used to motivate the citizenry to increase its combat skills. As experts noted: "The value of martial games was recognized as far back as the days of Sparta and Rome, when youths engaged in mock battle to build skills that would later serve them in their duties as a soldier." We use them today to motivate other skills from science competitions, poetry contests and sporting events where persons pay entry fees to win prizes.  The UNLV Boyd School of Law did an interesting symposium that investigated the use of poker skills in business negotiations. Clearly, some aspects of poker playing have practical utility and legal wagering on poker permits development of those skills.
Q. In India except two Indian tourist states of Sikkim and Goa, gambling is mostly prohibited. Though there is ambiguity on online gambling and initiatives involving online gambling may be illegal and it is assumed to be prohibited by the federal Information Technology Act, 2000 and allied rules. What do you think of the regulatory framework on gambling in India? Do you see opportunities in the Indian gaming industry? What would be your suggestions and comments on the model for regulating gambling in India?
AC: I am sorry to say that I am not all that familiar with the laws surrounding gambling in India. I hope to learn to more in the near future. As Indian economy continues to grow, however, and the availability of discretionary income continues to increase, the government will have to make important decisions regarding gambling policy.
For example, if the country continues to prohibit gambling, will it have the resources and determination to effectively enforce the prohibition. If it does, what are the economic consequences of having Indian residents travel to other Asian destinations to engage in legal gambling?   If the government decides to authorize casino gaming, it must understand that no "model" exists. Trying to simply copy any jurisdiction's laws will be problematic. The regulation of gambling starts with a careful review of government policies and goals. The regulations must be designed to accomplish these goals. No jurisdiction has identical structure or goals so no existing laws are a model for an emerging jurisdiction.  What is available are considerations of best practices as it relates to specific areas for regulation, like accounting, enforcement and licensing. These best practices should be considered and adapted to the unique circumstances of each country.
Q. India does not have any specialised lawyers or firms working in the area of gaming laws and this practice area has not fully developed yet. Could you give us a brief overview of the practical work and tasks undertaken by a gaming lawyer in a firm in USA?
AC: What do gaming lawyers do? Just about everything – short of litigation. It really is a general practice related to gaming issues. We are hired because of our knowledge of gaming law and the ability to apply it effectively to different areas of the law. Examples could include a rate hearing before the Nevada gaming commission on how much licensed race books should pay for live simulcast rights for a horse race, representing a party in player dispute hearing before an administrative judge over alleged slot machine winnings, drafting a casino management agreement for a casino landlord, or advising on gaming laws and regulations in other jurisdictions.
If you breakdown our practice, it includes representing applicants for licenses, drafting gaming contracts, getting regulatory approvals for new equipment, games and concepts, helping existing licenses with regulatory compliance, representing casinos in patron dispute hearings and regulatory disciplinary action, and advising on legal and regulatory changes.
Q.Finally, your thoughts and expectations on the growth of the gaming industry worldwide in the next few years?
AC: The expansion of regulated gambling, particularly in Asia, is astounding. Few could have predicted only a few years ago that Macau would have gaming revenues that dwarf those of Las Vegas. The growth rate of economies in the region are astounding. People simply like to gamble. This creates immediate opportunities for governments to use regulated gambling to increase tourism and generate government revenues while providing a regulated environment for players. Singapore is a good example. But, other countries will have equally exciting opportunities and challenges. I think we will see similar growth in South America in the next decade.