Punjab Dy CM cancels grand casino plan, decides to build race course, resort on proposed casino land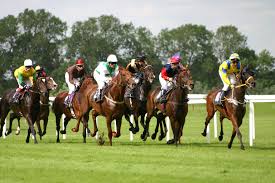 Just months after reports that Punjab top leader and Deputy Chief Minister Sukhbir Singh Badal is seriously considering a proposal to legalise casinos in the state and permit a first of its kind casino resort in Mattewara near Ludhiana, the Deputy CM seems to have changed his mind and will now allow a race course in the same location since there was religious and political opposition to the casino project.
According to  media reports The Punjab Horse Race (Regulation and Management) Act, 2013 is set to be promulgated either as an ordinance or through a full-fledged Bill in the legislative assembly very soon. Given the comfortable position in the legislative assembly of the ruling Shiromani Akali Dal (SAD)-Bharatiya Janata Party (BJP) coalition in the legislative assembly and support from the top leadership, it is unlikely that there will be any problem in getting the statute passed and kick-starting the proposal.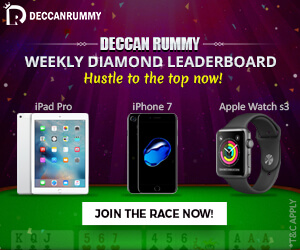 The draft Act also provides for on-course and off-course betting on horse races conducted in the licensed race course. Permissions and license for the race course can be provided to both private parties or government agencies, with the first race course in the state proposed in the Ludhiana region. Penalty is prescribed for illegal betting on horse-races except through licensed bookmakers.  However, experience indicates that it might take some time to get the Act passed and frame the appropriate Rules and Notifications before allowing the project. It might thus take a few years to actually start the race course and betting, though the process has already begun and there is unlikely to be any obstruction.
If everything goes according to plans, Punjab would be the ninth state to allow race courses and betting thereof and probably the first state to allow the innovative off-course betting (remote betting). One would have to wait and watch as the nitty-gritty details of this  innovative betting system emerges, but needless to say this proposal is a positive step for the gaming industry in India. Currently, states like Andhra Pradesh, Assam, Delhi, Karnataka, Meghalaya, Tamil Nadu, Maharashtra and West Bengal have created specific exceptions in their statues allowing horse races and betting thereof.
In another related development, the Punjab government is set to allow online lotteries through a licensing system in the state. The government is set to amend the Punjab State Lottery Rules of 1998 and permit and license online lotteries in the state. State governments are free to conduct paper and online lotteries in accordance with the Central Lotteires (Regulation) Act of 1998. According to the 2010 Central Lottery (Regulation) Rules, stringent conditions are imposed on state governments who wish to allow paper and online lotteries.