ICE to organise special India seminar on opportunities and potential of the Indian gaming industry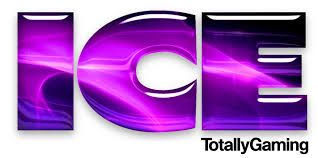 The world's largest gaming conference promoters ICE Totally Gaming (in cooperation with top Indian industry body FICCI) have included a special India seminar as one of their major events for the annual gaming conference scheduled for 4-6 February 2014. The session titled "India Gaming Seminar" will be a day-long event on 4th February 2013 in London and is expected to discuss trends and opportunities in the gaming industry, regulation of online gambling, growth of the "skill games industry in India" (rummy and poker) and potential of the social gaming industry.
Various issues such as India's underground betting and gambling market, scope for taxation revenue through regulated gaming, other socio-economic benefits of legalising betting, steps to tackle the menace of fixing and cheating in sport as well as future strategies for the gaming, skilled games and social gaming industry are expected to be discussed in the seminar over four panel discussions.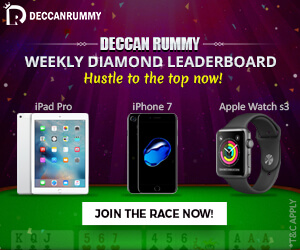 Eminent companies in the Indian gaming industry such as Sugal & Damani, Future Gaming, Gaussian Networks etc. have confirmed their participation for the seminar which is expected to provoke holistic discussions on the important issue of reforms in the Indian gaming industry. Various stakeholders such as global gaming companies, media, politicians, judiciary etc. are expected to participate in the deliberations. Experts with vast experience in the gaming industry and policy issues such as Justice (retired) Mukul Mudgal, former Chief Justice of Punjab & Haryana High Court and member of various government committees; N Sugal Chand Jain, Chairman of Sugal & Damani Group of Companies; Kapil Khanna, CEO of Future Gaming; George Oborne, CEO of Indiabet.com and host of other global experts in the field are expected to brainstorm over the future of the Indian gaming industry.
Commenting on the expectations of the event, Albert Climent, Chairperson and Organiser of the ICE India event said, "I believe this will be a golden opportunity to raise international exposure of the current gaming/gambling scenario in India, learn from the international regulatory trends, and market India as one of the most promising gaming markets in the world."
ICE is one of the top organisers of gaming exhibitions and conferences with over 30,000 professional participating in the annual conference every year. The event is expected to be the largest collective effort in the gaming industry after the FICCI conference on legalising sports betting held in October 2013. More details and final agenda of the conference along with partners for the India event is expected to be released in the next few weeks. Full details about the event are available on the ICE website Icetotallygaming.com  Details about the India seminar are available here.