Mirch Entertainment Pvt Ltd to launch real money Indian poker website with open source software from Sweden despite legal ambiguities
Swedish software development company Cubeia has announced a collaboration with Indian gaming company Mirch Entertainment Pvt. Ltd. to make a foray into the Indian skill games market by launching a real money poker website as per the company's official press release.
Commenting on the development, Aditya Oberoi, Director of Mirch Entertainment  said that they are expecting to launch "Thrill Poker Network", the company's real-money online poker portal within the next one or two weeks. Oberoi added that their company had built on the open source code from Cubeia to launch their unique software which would be accessible on all platforms and browsers.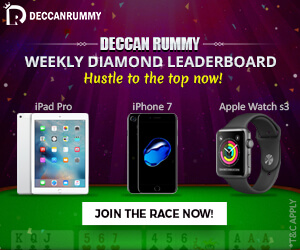 Oberoi was confident that the proposed structure of Thrill Poker Network and Mirch Entertainment was legal as per Indian laws and added that several attorneys in India have clarified the position that poker is a game of skill. Interestingly however, a Delhi district court opined last year that poker was not legal as per existing laws and the matter pending before the Delhi High Court in revision. The Supreme Court is also currently deciding whether skilled games like rummy can at all be played for stakes.Both these pending matters are seen to hold the key as to whether skill games will be legal in India.
Oberoi however pointed out that despite legal ambiguities several gaming websites offer rummy and poker services. He further commented, "Just as these other companies operate, we at Thrill Poker Network (TPN) are going to function within the regulatory guidelines of taxation on gaming in the country, and ensure that all winnings are taxable, all deposits are made with full KYC of customers, taxes are deducted at source for all earnings from poker (over the stipulated level) and deposited by us to relevant governing authorities. We all realise that one day soon poker will be regulated online in India and I am sure I speak for everyone in the business in India when I say we look forward to that day. Our nation does require a regulatory authority to ensure fair play and protection to customers and operators alike.
We aim to bring to India the same levels of gameplay and network performance as customers have access to internationally, and build a robust network that competes on the same scale as international networks. When regulation for online poker (specifically) comes to the Indian market, we'll accept it with open arms. Until then, we will operate well within the existing frameworks that apply. We need another week or two at the most before we go live."