In historic verdict, Bangalore High Court says poker is a game of skill, decision to open floodgates for gaming industry
In a historic observation passed by the Karnataka High Court in Indian Poker Association v. State of Karnataka, (WP Nos.  39167 to 39169 of 2013) the Court ruled that playing skill games like poker in recreational clubs is permitted and no license is required for the same on 8th October 2013.
Justice AS Bopanna of the Karnataka High Court in a matter concerning arrests and raids in various Bangalore clubs for organising poker games observed, "Having taken note of the fact that in respect of the game of poker if played as a game of skill, license is not contemplated and further keeping in view the fact that permission in this case had been obtained in that regard, the petitioner would be entitled to conduct such games provided, the same is in accordance with law." The order further directed the police not to interfere with lawful activities of the club.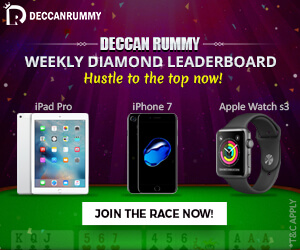 KN Suresh, Secretary of Indian Poker Association (IPA) who has been leading the crusade for conducting poker games in Bangalore claims that the police raided a club affiliated with IPA on 29th July 2013, despite having obtained a NOC from the Deputy Commissioner of Police (DCP) in 2012 only to harass patrons of the club. He further intends to pursue disciplinary action against police officials who acted illegally by conducting raids despite IPA having obtained permission by "way of abundant caution". The FIR filed by the police against the club for conducting poker games on 29th July would also be fought separately and IPA would move to the court to quash all charges, he added.  The letter from the DCP states that "NOC is hereby granted to IPA to conduct poker games."
The observations of the Bangalore High Court are remarkable and come as a triumph for the skilled games industry in India, and would certainly benefit the pending Delhi High Court decision on whether poker is a game of skill and whether it could be played for stakes. However, neither the judgment nor the police permission has gone in the substantial merits of whether poker is a game of skill (as the matter was disposed of at a preliminary stage) and hence the passing observations have limited applicability. Further, both the Court decision and permission only permit poker for "recreational purposes" and hence whether the game can be played commercially for profit or stakes could be called into question in future.
Despite the limited applicability of the High Court verdict, the decision is a welcome first step in recognising poker as a game of skill and would open floodgates for online and offline poker specially in Karnataka.