Karnataka High Court holds rummy for stakes to be legal, quashes gambling charges
A few months after its landmark observation on poker, the Karnataka High Court has again come on the forefront in clearing the confusion about the legality of games of skill in India.
In an order dated 7th January 2014 in Kirana S & Others v. State of Karnataka (Criminal Petition No. 7648/2013), Justice HN Nagmohan Das of the Karnataka High Court (Bangalore bench) quashed criminal cases under Section 79 and 80 of the Karnataka Police Act, 1963 (offences of owning and operating common gaming houses) against 19 petitioners accused of playing rummy for stakes.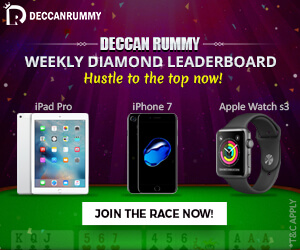 Both parties admitted that rummy was being played in the premises when police conducted the raid and seized a sum of Rs. 88,915/-  The only question for consideration before the Court was whether an offence of gambling in a common gaming house would be made out for playing rummy with stakes.
Answering the question in the negative and relying on a 1982 Karnataka High Court judgment, Anantaswamy Iyer v. State of Karnataka, the Court observed as follows, " The game of Rummy with cards is not game of chance but a game of skill. The collection of commission from the members of the club playing Rummy does not make it a gambling house. Thus, it does not amount to any offence."
The ruling of the Karnataka High Court cements the arguments of  the Mahalakshmi Cultural Association and online rummy websites who have filed appeals in the Supreme Court of India after a surprisingly adverse verdict of the Madras High Court (division bench) holding rummy for stakes to be illegal.
The appeals of the rummy club and websites are pending disposal before the Supreme Court (the next hearing is scheduled for February 2014 and a final verdict is expected in the next couple of years). Earlier, single judge benches of the Madras and Andhra Pradesh High Courts have ruled that playing rummy for stakes or profit is not illegal as per the respective state gaming Acts. Similarly various other judgments of High Courts have also indicated that playing rummy for real money is not illegal, thus making it difficult for the Supreme Court to accept the Madras High Court's division bench decision in the Mahalakshmi Cultural Association case which relied mainly on moral and religious arguments while interpreting provisions exempting games of skill from the ambit of Gaming Acts .
While the Karnataka High Court ruling may not have significant value across India as yet, this decision would strengthen the case for permitting rummy for stakes when the matter comes for consideration before the Supreme Court.
Note: A copy of the High Court judgment is available here.