Supreme Court to decide fate of online and offline rummy operations very soon; analysing 5 important implications of the decision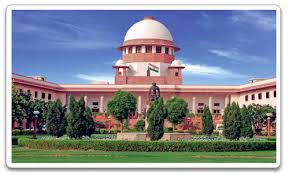 Two years after Mahalakshmi Cultural Association, a Chennai based club filed a Special Leave Petition in the Supreme Court against an adverse Madras High Court ruling that prohibited playing of rummy for stakes; the Supreme Court on 12th and 13th August 2014 finally heard the submissions of the petitioners (Mahalakshmi Cultural Association,online rummy companies Head Infotech Ltd, Play Games 24×7 Pvt Ltd and other rummy clubs). According to a report in Economic Times, a division bench comprising of Justices FM Ibrahim Kalifulla and Shiva Kirti Singh heard submissions of Senior Advocates Kapil Sibal (also former Union Law Minister) and Dr. Abhishek Manu Singhvi  (also senior Member of Parliament and Congress leader) appearing for the petitioners and raised concerns about gambling addiction and degree of skill involved in the game of rummy.
The division bench of the Supreme Court in its order dated 13th August 2014 noted that there were certain concerns about the format and structure of online rummy and hence directed the petitioners to file a comprehensive affidavit detailing its activities within ten days. The court further gave the State of Tamil Nadu two additional weeks to file a rejoinder to such an affidavit. The next date of hearing is 16th September 2014 and a verdict is expected within few days of the 16th September hearing. With legal luminaries such as Kapil Sibal, Dr. Abhishek Manu Singhvi, Harish Salve, Parag Tripathi, Justice UU Lalit, L Nageswara Rao, Raian Karanjawala etc. advising and arguing for the petitioners in the high profile matter at various points of time, it is expected that the court will deliver a comprehensive verdict which will seal the fate of the rummy and skill games industry (which is estimated to be worth upwards of one billion dollars).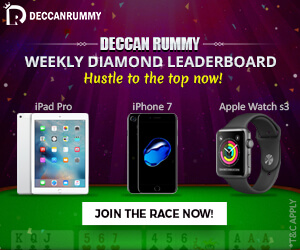 The following are five likely ramifications of a Supreme Court verdict in favour of rummy companies:
1. Foreign gaming companies launching rummy operations in India
Top foreign online gaming companies have been interested in tapping India's massive gaming market pegged to be worth more than US $ 60 billion and are eagerly waiting for an opportunity to structure their India operations. As per the prevailing Foreign Direct Investment (FDI) policy, no foreign investment of any sort (including technical collaboration) is permitted in the gambling and lottery sector.  However, the key principle guiding the FDI policy is that upto 100% foreign investment is permitted in any sector not enlisted in the policy through the automatic route. Thus, if the Supreme Court clarifies that starting online rummy operations is outside the scope of gambling and classifies such activity within the ambit of  "games of skill", it would be possible for foreign companies to start rummy operations in India without waiting for any legislative changes.
2. Possibility of starting other skill games
If the Supreme Court permits charge of rake/commission on the game of rummy and allows commercial rummy operations to continue without any hindrance, it would be possible for gaming companies to argue that fantasy sports, poker and some other forms of sports betting also fall within the ambit of games of skill and thus start real money online and offline operations for skill games based on previous decisions of the Supreme Court and some High Courts.
3. Impetus to the pending poker case in the Delhi High Court
A favourable decision by the Supreme Court for rummy would mean that the pending M/s Gaussian Networks Pvt. Ltd. matter in the Delhi High court would receive a huge boost and it is likely that poker would also be adjudicated as a game of skill (based on statistical evidence and International precedents). A verdict by the Delhi High Court is also expected soon as the matter is next listed for substantial arguments on 11th November 2014 and a positive ruling by the Supreme Court is likely to open floodgates for online and offline poker in India.
4. Push for legislative reform in the gaming sector
If games of skill are permitted by the highest court of the country under the current legal framework, it may prompt the government to introduce a comprehensive and holistic legislation governing both games of skill and chance through a fair and transparent licensing system; rather than allowing gaming operations to continue without regulations merely due to lacunae in the current laws. Indeed, a compelling case can be made to introduce a comprehensive legislation for regulating taxation, licensing and other aspects of gaming rather than permitting unfettered gaming activities only due to judicial precedents.
5. Constitutional challenge to the Assam and Odisha Gaming Acts
At present, legislations in two states in India, i.e. the Assam Game and Betting Act, 1970 and Odisha Prevention of Gaming Act, 1955 criminalise wagering on both games of skill and chance. However,  if the Supreme Court permits games of skill like rummy for commercial purposes and expressly states that such activities fall within the purview of the right to freedom of trade and commerce guaranteed under the Constitution, it may be possible to challenge portions of the Assam and Odisha legislations which impose a blanket ban on wagering on skill games (without prescribing reasonable restrictions) as being violative of the constitutional right of free trade and commerce.
While a positive decision for rummy companies could be the turning point for the Indian gaming industry, a negative ruling could spell doom for rummy and poker companies requiring them to shut down until there is a legislative change. It is also possible that the court disallows rake/commission in rummy games (while allowing a fixed entry fee/commission); which could make it difficult for companies and clubs to structure sustainable revenue models.  The next couple of months would probably be the most anticipated period in the Indian gaming industry.