Supreme Court asks for Central government's views in rummy case, matter listed on 25th September
Exclusive A bench of Justices FM Ibrahim Kalifulla and Shiva Kirti Singh today asked the counsel representing the Union of India to present its views on regulation and policy framework for online rummy on 25th September, when the Mahalakshmi Cultural Association matter is next listed for hearing. On 16th September, the two-judge bench heard Dr. Abhishek Manu Singhvi, senior counsel appearing for online rummy companies commenced his arguments but could not cover all his contentions. Subsequently, the matter was posted for hearing today.
However, before  Dr. Singhvi could commence his remaining contentions, the Supreme Court decided to expand the ambit of the matter and asked for the Central government's views on online games of skill by 25th September (the next date of hearing). Dr. Singhvi had earlier contended that there is a difference in common law between games of skill and games of chance. He explained that games of skill have always been treated differently from games of chance and once a game has been declared to be a game of skill the amount of stakes or commission or location of such activity (whether online or offline) is immaterial. It was further argued that rummy has been accepted to be a game of skill by several courts including the Supreme Court and hence there can be no further debate on the subject.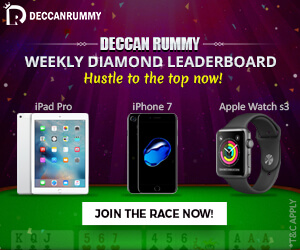 Dr. Singhvi further strenuously contended that action could be taken on other illegal activities taking place in clubs but no action could be taken for playing rummy irrespective of the amount of commission or stakes involved. Dr. Singhvi also elaborated the model of online rummy companies, commission involved and banking procedure. The bench was inclined to accept the petitioners position that rummy has been accepted to be a game of skill but seemed to have certain reservations on allowing online rummy to continue without any restrictions or any policy framework governing them.
The intervention of the Central government in the rummy matter is a dramatic development and may shift the debate from purely legal issues surrounding interpretation of games of skill exemption given in the Madras City Police Act, 1888 and other gaming laws to largely policy issues surrounding regulation of online games of skill and the need for having a comprehensive framework on gaming in India.
It remains to be seen whether the Supreme Court will allow online gaming to continue without any feters or restrictions or issue directions to frame a policy to regulate/restrict the activity. Whatever be the final outcome of the case, it can be safely said that the Supreme Court's views on rummy and online gaming would be a turning point for the Indian gaming industry.