Punjab lottery operators go on strike over tax hike, impasse likely to end soon
India's top three lottery operators, Pan India Network Limited, Sugal & Damani and Future Gaming (all three also hold lottery licenses from the Punjab government) have gone on strike in Punjab over the state government's move to increase lottery tax. It is understood that the lottery operators are on a state-wide strike since 1st September. As per news reports, the Punjab government in a bid to earn additional revenue, had raised lottery tax on single digit draws from Rs. 55,000 to Rs. 80,000 per draw while for lotto and four digit lottery, the tax had been proposed to be raised from Rs 1 lakh to Rs 2 lakh and from Rs 85,000 to Rs 2 lakh respectively.
Justifying the strike, Rahul Tangri, President of Pan India Network Limited while speaking to Press Trust of India (PTI) said, "Last year, the state government had promised to reduce the tax to Rs 40,000 per draw while we agreed to increase the number of draws to 42 per day in order to give more revenue to the state government. But we are now shocked to know that instead of reducing tax, the state government is planning to increase the tax amount."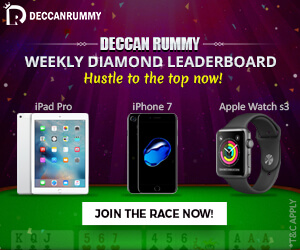 Tangri further added that the state government earns Rs. 120 crores through lottery tax annually and the industry provides employment to over one lakh residents of the state.  While the lottery operators have taken an aggressive stand to push the state government to rollback the tax hike, sources familiar with the matter indicate that some kind of solution or compromise is expected soon and lottery operators may resume their services soon. A legal challenge to the tax hike if necessary is not ruled out by the lottery operators.
It may be noted that the Punjab Tax on Lotteries Act, 2005 governs the procedure for taxation of lottery draws while the Punjab State Lotteries Rules 1998 cover the procedure of conduct of lotteries.  In 2013, the Punjab & Haryana High Court dismissed a PIL challenging the number of lottery draws in the state stating that the state was conducting lotteries as per Central Lottery Rules and there was nothing illegal in carrying out lottery business.