New sports academy in Bangalore starts a first of its kind poker training course
In a unique initiative, Andy Morgan, General Secretary of the Andyz Fish & Chips poker club in Bangalore has started Andyz Sports Academy (AndyzSA),  a new sports academy to promote sports and skill games like poker. The  new sports academy run by Euphoriaz Integrated Systems Pvt Ltd  located in the Koramangala area of Bangalore will have specialist coaches to teach its patrons various sports such as hockey, rock climbing, chess, swimming, badminton and poker.
Jagroop Singh Chahal, a professional poker player would be the lead coach for the poker operations at AndyzSA. Explaining the reasons for launching the new sports academy, Andy Morgan said, "It was about time we had an academy like this in the city/country where one can visit and know they are being trained and guided by the national and international athletes. Our courses include poker, hockey, rock climbing, chess, swimming, badminton amid others to begin with. Honouring the Karnataka High Court's verdict recognizing poker as a game of skill we have tailored great introductory courses to promote a sport that truly deserves a fair recognition in the country."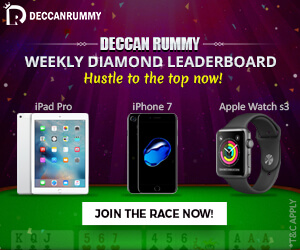 As per the academy website, poker is a sport that deserves recognition as it "puts your analytical, mathematical and interpersonal skills to test while most times challenging one's own convictions. A sport for the truly courageous, known to push one's mental and physical endurance to the limit." The first of its kind initiative if successful will definitely bolster the case for legalising poker and help in framing legal arguments on the high degree of skill involved in the game.
Various Universities and business houses have poker training sessions as the game is said to be useful in developing negotiation, mathematical and interpersonal skills. The course is likely to generate considerable interest among the residents in Bangalore as poker is a popular recreational activity for youngsters in the garden city, which already has more than half a dozen poker clubs.