SC appointed panel suspends two IPL teams, bans 2 team officials for life; media highlights benefits of legal gambling
The Supreme Court appointed 3 member committed headed by retired Chief Justice of India RM Lodha submitted its report on the quantum of punishment in the IPL betting and fixing scam on 14th July. The 3 member panel after hearing submissions of the counsels of those involved felt it appropriate to suspend the two franchisees Chennai Super Kings and Rajasthan Royals from participating in IPL for a period of 2 years. Further, it imposed a life ban on Raj Kundra, the team official of Rajasthan Royals and Gurunath Meiyappan of Chennai Super Kings  from participating in cricket related activities.
Cricketers as well as sports activists hailed the step as an important measure to clean up corrupt activities of the BCCI. Natuurally, the media continued to cover the rot in sporting bodies vigorously in the light of the new committee report. Editorials in three mainstream newspapers however decided to highlight the importance of legalising gambling as a solution to curb the menace of fixing: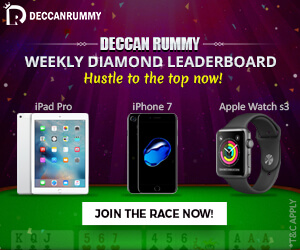 1. Eminent sports writer Nirmal Shekar in a piece titled  'Gambling is a basic instinct' (The Hindu, 16th July) quoted literary legends like George Bernard Shaw and Fyodor Dostoevsky as well as eminent former cricketers to make a case for legal gambling. Extracts from the editorial:
'According to very, very reliable sources, cricket betting alone is worth close to Rs. 5000 crore annually in India. Even a 10 per cent tax at half that money can provide electricity to thousands of villages. But unfortunately those in power choose to inhabit moral high grounds and ignore the reality…

Then again, betting is evil largely because it is deemed illegal. The gambling instinct is universal. We sit on a lofty pedestal and watch horses race because of our culturally acquired sense of human exceptionalism.

Great writers have sought to demolish such perception. "The gambling instinct is born in all normal persons," wrote the great Fyodor Dostoyevsky in The Gambler… It is time then for the Government to step in and fill its coffers. It has nothing to lose. If it can divert 50 per cent of the betting traffic to itself, it will still mean a win-win situation…'
2. Highly respected former police commissioner of Mumbai Julio Ribeiro in an article titled 'IPL verdict: It's time to legalise cricket betting' (Daily News & Analysis, 16th July) wrote:
'Humongous betting on the outcome of cricket matches goes on merrily all through the year. The police know this. It is what is tritely termed "an open secret." Illegal betting on cricket has ruined many. A lady sought my assistance to wean her two sons, one in college and the other in school as they had taken to betting on cricket though they had no income of their own!  The boys owed money to the bookies and the bookie's men were constantly at her door to demand payment…

The bookies are themselves members of syndicates each beholden to one or other of the underworld's main players. These are the people who approach Cricketers to fix matches teaching them to be untrue to their calling. They spawn corruption and criminality on a major scale. Instead of paying taxes to the government bribes are routinely paid to the police and tax officials. Government would have filled its coffers substantially if betting on cricket matches was legalized like it is in the UK, for example.
 
Another fallout of illegal betting is that criminality increases in geometric proportions besides corrupting the rank and file of the police force. Justice Lodha has indicted Meiyappan, the son-in-law of BCCI's former Chairman N Srinivasan and Raj Kundra co-owner of Rajasthan Royals of breaking the IPL rules by indulging in big time betting. But small time punters like the two sons of the lady I mentioned earlier in this article far outnumber the elite and they are the biggest pawns in the games played by the betting syndicates. It would be wiser for the government to bring cricket betting under its scrutiny by legalizing it, encouraging the bookies to form syndicates like Ladbrokes, William Hill and Betfair in the UK which have effectively eliminated the illegal bookies.'
3. Columnist Himangshu Watts also highlighted the issue and made similar points in an editorial 'The problem is match-fixing, not betting; make betting in sports legal' (Economic Times, 16th July):
'So the entire betting infrastructure exists underground. It is controlled by underground operators and dons who are ready to indulge in a bit of the rough stuff to extract their money. If you want to make gambling fun and harmless, be practical and learn some lessons from the way teen-patti is 'regulated'. Don't let nefarious networks operate underground. Make betting legal, and regulate it. If a bookie tries to fix matches, descend on him like a ton of bricks. Fry him… 

Of course, legalising betting has its problems and challenges. But in a country where betting on horse racing and speculation in financial markets are allowed, it's much better to be consistent, and practical. 

The Justice RM Lodha panel report on IPL actually provides us an opportunity now to delineate betting from match-fixing and decriminalise an activity that can peacefully coexist with the game. The problem is match-fixing, not betting.' 
One hopes that the issue of legalising gambling gains momentum in the light of the IPL scandal and Lodha committee reports. It remains to be seen if the Central or state governments take cognisance of various suggestions by experts and initiate a holistic dialogue on the issue.