Goa government finally frames draft rules to keep locals and those below 21 out of casinos
As per a report in The Times of India, the Goa Home Department seems to have initiated the process of framing draft rules for appointment of an independent Gaming Commissioner to oversee casinos and bar locals as well as those below 21 years of age from entering casinos. Additional Secretary (Home) Sanjiv Gadkar confirmed to Times of India that draft rules have been formulated and that they have been sent to the Law Department for their comments.
Gadkar added that after the Law Department vets the rules, they would be sent to the cabinet for its approval and thereafter they would be finally notified. The draft Rules seem to clearly bar locals and those below 21 years from entering casinos and require tourists to provide their identity and address proof like Aadhar card, Passport or PAN card before being granted a 'tourist permit' to enter casinos.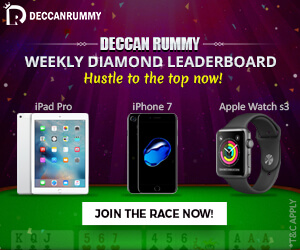 The current version of the Rules also seem to suggest that Goans found gambling in casinos would be prosecuted under the criminal provisions of the Goa, Daman & Diu Public Gambling Act, 1976 and would be deemed to be participating in a 'common gaming house'. Further, the Rules also provide for conditions of appointment and terms of service of an independent authority, i.e. a Gaming Commissioner, who would be tasked with issuing tourist permits and regulating the nature of games played in casinos and overall activities of the gaming industry.
It may be noted that the Goa legislative assembly had passed amendments to the Goa, Daman & Diu Public Gambling Act in 2012 to bar locals from entering casinos and allow formation of an independent regulator, but the government has so far shied away from framing rules and  implementing the stringent provisions of the new law, which casino industry observers term as harsh.
The entire process of consultation and cabinet approval of the Rules could take up to six months or a year, in case the government does not put the draft rules in cold storage. An option for the casino industry would be to challenge the constitutional validity of the Act and Rules before the Goa bench of the Bombay High Court on the grounds that there is no intelligible differentia and reasonable nexus to create a distinction between locals and non-locals. However, given the consistent stand of the government that casinos have been allowed only to promote tourism, it would be unlikely that such a challenge on grounds of right to equality and arbitrariness would be sustained.
It remains to be seen if the casino industry manages to sustain itself if these new set of rules are implemented in right earnest as already there have been reports in the media that the industry is not performing upto expectations and is feeling the pressure due to lack of growth prospects.