ICE releases revised agenda for India Briefing 2016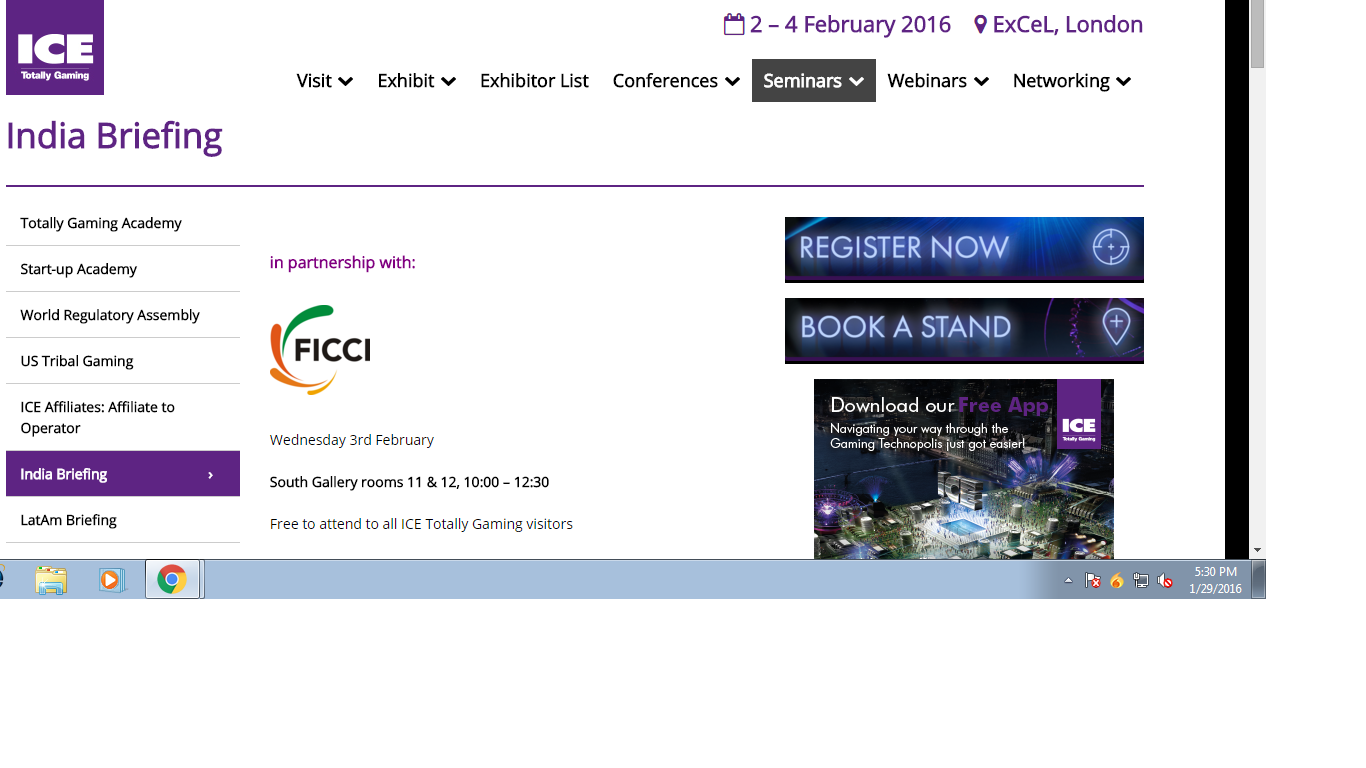 ICE has released the revised agenda for the second FICCI-ICE 'India Briefing' to be held at Excel London on 3rd February 2016 from 10 am onwards. As per the revised agenda, KTS Tulsi, Member of Parliament (Rajya Sabha) and eminent Senior Advocate is going to address the panel on legal updates pertaining to the gaming industry. Here is the complete agenda of the special India seminar:
10.00 Morning Refreshments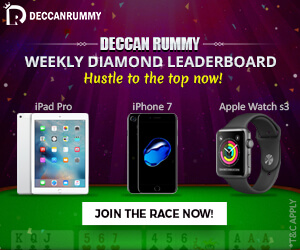 10.15 Chairperson's opening address:
Albert Climent (Entrepreneur and gaming consultant)
10.20 Welcome from FICCI
Rajpal Singh, Director & Head-Sports, FICCI
10.30 Morning Session 1
India as a market, is it still worth the risk?
Background to gambling in India, and updates from last seminar 2 years back
Lottery sector in India: Key player´s perspective
Analysing the Indian population – disposable income, access to internet, device penetration,
Getting your foot in the door: Worth the trouble and cost?
What opportunities does the India market present? How to gain access to the market?
Moral debate, corruption, and red tape.
Technology factor
Moderator: Albert Climent, Entrepreneur & Gaming Consultant
Panelists:
Kapil Khanna, Founder and CEO- Teesta Distributors
Rajpal Singh, Director & Head-Sports,  FICCI
Rakesh Wadhwa , Casino Entrepreneur
George Oborne, MD, India Bet
Jesh Rajasingham, UKIBC
11.30 Morning Session 2
Legal Scenario update in India
Updates on current legal scenario and possible future trends
Effective ways sports betting and online gambling could be regulated in India?
Games of skill update
Curious case of the Maharashtra casinos legislation- can Maharashtra implement four-decade old legislation legalising gambling and betting?
Licensed online gaming and betting: Can Sikkim show the way to the rest of India?
Recent recommendations of the Justice Lodha Committee report to legalise cricket betting and possible implications
Moderator: Vidushpat Singhania, Partner, Ludus Legal
Panelists:
Jay Sayta, Founder, GLaws.in
KTS Tulsi,  Senior Advocate & Member of Parliament, Rajya Sabha
Abhishek Kumbhat, Head of Technology & Innovation, Skill Rock Technologies Pvt. Ltd.