Breaking news: Nagaland legislative assembly passes the Online Games of Skill Bill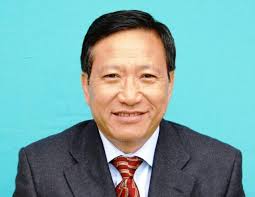 Exclusive As per latest reports from sources, the Nagaland legislative assembly has passed the  Nagaland Prohibition of Gambling and Promotion and Regulation of Online Games of Skill Bill, 2015 today. A report in regional daily The Morung Express indicated that the select committee formed to examine the Bill was satisfied with all clauses and approved the Bill yesterday without any significant changes. The Morung Express reported as follows:
Khriehu Liezietsu, Chairman of the Select Committee on Nagaland Prohibition of Gambling and Promotion and Regulation of Online Games of Skill Bill, 2015 presented a copy of the Report of the Select Committee.

The recommendation of the Committee stated that it has thoroughly examined the Bill and deliberated on its social and legal implications and it is satisfied with the legalities and the revenue that would be generated.

Accordingly, the Committee unanimously recommended that the said Bill be passed. The report of the Committee was considered an adopted on March 8, 2016.
The Online Games of Skill Bill, that was originally introduced by Chief Minister TR Zeliang in July 2015 is finally going to see the light of the day. The Bill is set to change the way government and regulators perceive games like poker, rummy and fantasy sports.
The Bill envisages a licensing regime for specified skill games played online and clearly indicates that the listed games do not amount to gambling even if stakes or profit element is involved. Perhaps, the path-breaking legislation introduced by the Nagaland government can prompt other states to introduce a regulatory framework for skill games as well.
The Bill passed by the legislative assembly now awaits the assent of the Governor after which rules and licensing policies will be framed by the state government. The entire process of drafting the rules and license conditions is expected to take a few months.