Feature: GPL CEO Alex Dreyfus talks about the league's foray into India, growth of poker and e-sports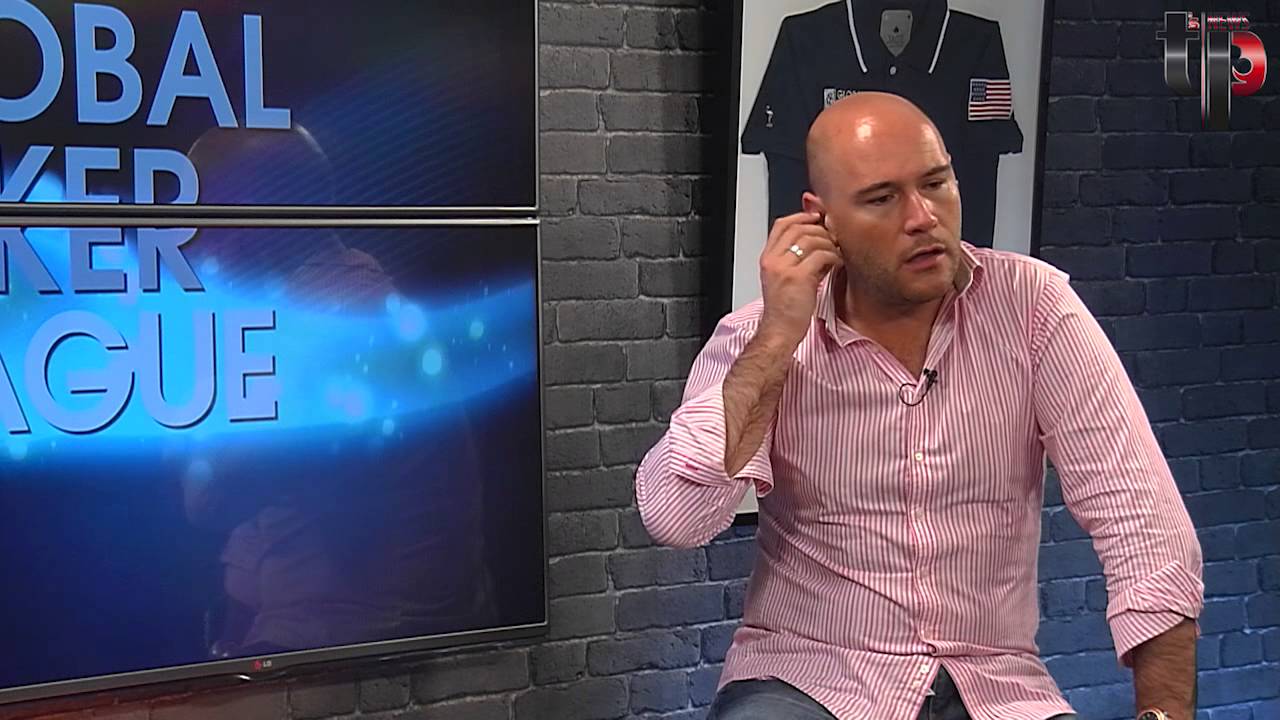 Alexandre 'Alex' Dreyfus is the CEO of  Malta-based Mediarex Sports & Entertainment Ltd., which operates the Global Poker League (GPL) and poker ranking database, Global Poker Index. Dreyfus has been involved in many poker-related ventures in Europe in the past two decades.
In August this year, Dreyfus announced that GPL would be having an India edition in 2018, which would include six city based teams competing against one another. The winning team would get a chance to compete in the  finale of the global edition of the league that is held in Las Vegas.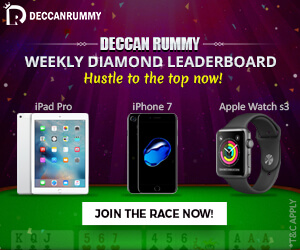 In this interview, Dreyfus discusses the prospects of GPL India, his plans to foray into e-sports leagues, and more.
Q. You are an entrepreneur having significant expertise in the poker, gaming and e-sports industry. Before dealing specifically with GPL India, can you tell us more about how the Global Poker League came into existence, the reasons behind starting it and also some insights on the first season of GPL?
Alex Dreyfus (AD): I have been lucky to work in the internet space since 1995 thru several ventures over my career and I jumped into the gaming space in 2004, with few online poker rooms that I successfully launched and sold (Winamax & Chilipoker). Since 2012, I started to build a new adventure under the name of Mediarex Sports & Entertainment, which aims to aggregate globally the audience of poker fans and help promoting poker players. We acquired the Global Poker Index and TheHendonMob to become the largest authority in term of rankings and database, which we became. Eventually, we realized that we needed a much bigger platform to help the game to be seen differently, rankings are great but not enough. We raised some venture capital from China and we started to launch the Global Poker League, GPL.
GPL aims to focus on promoting players and the game. Think about Formula 1: GPL is a racetrack, on which cars (GPL Teams) and drivers (GPL Players) will race all year long.  By doing a closed-circuit format, you ensure that players are exposed to fans and media.
Our goal is to ensure that this content, with players and teams competing, is seen in traditional media in India, and all over the world. That's how we see, we can potentially – on the long term – impact this market.
About GPL Season 1, we had the best poker players in the world (Fedor Holz, Olivier Busquet, etc.) competing for 9 months. We produced more than 400 hours of live content and 180 Matches. People don't realize the amount of work it represents. It was actually a mistake, because while we wanted the League to have the best format ever, it becomes boring and dry and we lost a hype after 5 weeks. We gave away more than $300,000 in compensation to players, which was a great achievement.
Q. You made the announcement of the launch of an India edition of GPL around August this year.  You have also stated that six city based teams will compete in GPL India and the winner will get to participate in the Global League. Subsequently, you have also made some announcements on hiring poker pros like Aditya 'Intervention' Agarwal, Muskan Sethi, Vikram Kumar and Abhishek Rathod to manage some of the teams. Can you share details of the structure of GPL, the managers of teams, the format of the game and the dates?
AD: GPL started to deploy its regional strategy, which will lead to a GPL World Championships with winners of all regional leagues & conferences. We chose India, not because of its current market sizer, but more about its potential in the next 5 years. We selected 6 cities, based on our understanding of the existing poker communities and marketing opportunities. We didn't see the value to have much more than that, at first. We already announced indeed our 6 GPL Managers who will be in charge of promoting their Team, but also choosing players participating, scheduling the matches and much more to come.
We haven't announced our dates, because it depends of the pending active conversations we initiated with media groups. I just spent a week in India to meet all the actors in that space and it was very productive. There is no doubt that GPL will be on TV, one way or another, from Season 1. Our uniqueness of our format, our long-term vision and our international appeal is very convincing for media groups.
One thing we also learnt from GPL Season 1, was that having too many players in teams dilute the fan engagement. So GPL India will likely have 3 'pro' players and a couple of qualifiers, depends of the format we are working on.
The prize is irrelevant in our narrative and competition, and we haven't made any announcement about that yet.
The format of GPL India will be a mix of past innovations and new innovations. For example, we are not planning, yet, to bring The Cube in India. I hope to do it in 2019.
Q. What I found interesting was that you announced the launch of GPL India when already there were already two other poker leagues in India, the Amit Burman/Adda52 promoted Poker Sports League (PSL) and Raj Kundra promoted Match Indian Poker League (Match IPL). Poker in India is still at a nascent stage and the game is still growing in India. Why did you choose to start GPL in India and not any other country?
AD: I respect initiatives that have been launched in India, it definitely help to promote the game, but I don't think it is accurate to claim that they are Leagues. As per dictionaries, League are supposed to be played over a period for a championship. Till now, the Indian initiatives looks more like a Cup or a Tournament. I hope it will change over time. That's why we believe that our format and our expertise bring a complete new vision in the Indian landscape. After one week of meetings here, I can definitely say that we don't see any competition – for now.
As said earlier, India do have a potential if you think long-term. You see the poker aspect of the League, I see the entertainment and sports industry aspect of it. Our goal is to create a global sports property with regional roots, that why India is part of our plans. We already have GPL China, GPL North America, GPL Europe and soon Brazil. We already operate in 10 countries.
GPI, as an international authority, ranks 550,000 players in 97 countries and we work with 1,500 organizers all over the world. We want India to grow its poker market an we are keen to invest to make it happen. It reminds me the birth of Poker in France 15 years ago, and let's be honest India as a very strong card game culture with Teen Patty and Rummy. Everything is there to make it work.
Q. Have you decided on the venue of GPL India and how would the league be broadcast? Can you give us more details?
AD: It is too early to disclose this, but we believe strongly that we will be TV and Digital distribution. Let's be realistic about our game, this is not mainstream – at all. I think poker entertainment companies should focus in targeting first, where the natural audience is, on digital platforms where consumers can have access to the game of poker. Because GPL format doesn't involve gambling at all or wagering, we don't have to do an event in a casino in Goa and actually we don't want to. First, because there is already a property that does that, no need to do the same, and secondly because it doesn't fit our narrative of sports, skill game and esports. We are more looking into TV studios and landmarks venues. Our year one is gonna be a test anyway, we gonna do a tons of mistakes. It is a learning process for GPL and for India to embrace it.
 Q. How do you plan to monetise GPL India?  Are you in talks with advertisers and sponsors for each team as well as the event as a whole? Will you be tying up with any Indian or International poker website?
AD: GPL India, as GPL in the rest of the world is a long-term play and investment. First of all, we believe that only global leagues can survive, because of sharing global production cost, global brand recognition and legitimacy. We have our own vision about monetization, but it will takes time. It is the egg and the chicken, first you need to create the League to get traction for potential partners to support it.
There is no discussions to have right now for teams or event, till the schedule, the distribution and the model is set. I've been in the poker industry for 13 years and in the media/advertising since 22 years. People get naïve that it is easy to get sponsoring for poker-related property. Look at WSOP or WPT, the largest poker brands, and still – they don't get sponsors, or barely.
While in India, I met with most of the executives of the poker community and we definitely want to embrace and connect with online poker room that is keen to support GPL. But first thing first, let's prepare everything J
Q. You have stated that you do not wish to give out teams to franchisees and your company will own all the teams. Why did you decide not to opt for the franchisee model, which is the most common model used by sports league not just in India but also elsewhere?
AD: Because it is a failing model. I was with leading executive of the sports industry, in India last week. All of them, told me that only IPL – which is by far the biggest sport in India – is now profitable after more than a decade. Kabbadi is barely break even and most of others leagues are loosing money. How do you expect Poker, with a niche exposure, niche product and tainted with a gaming element to be profitable by selling franchises ? It is impossible.
And that will be an issue in India, with the models chose by others initiatives. None of the franchisees will be able to recoup money before few years. It is fun, at the beginning to put some pocket money when you can afford it, but eventually it will be about the sustainability of the business model. We made the choice of being a single-entity league, where our sports company owns all the IPs and Teams, because then we can focus on the marketing, the content, the product rather than convincing every year owners that it's going to be ok, and they should pour money in. This vision has been validated globally by all the largest sports marketing companies, and in India all the CEO's of media groups and sports companies I met agree with this vision; That's why they are keen to support us. We have to be realistic. Period.
Q. You have also stated that your company will be focusing on e-sports as well apart from poker. Can you throw some more light on your plans of foraying into the e-sports business? Will you be hosting e-sports leagues on the lines of GPL?
AD: Originally, GPL meant Global Poker League, but we are now heading towards Global Player League and focus more on our acronym. The long-term play is to have GPL Poker, GPL Dota2, GPL Hearthstone or whatever game that make sense. GPL will become a global digital sports league, with city-based teams. Poker is our foundation and our DNA, but we are also realistic that it may not be enough to be successful. So we will experiment new things and see how it can connect with our audiences.
Q. Finally, one question on the legal and regulatory issues around poker and skill games. There have been questions raised on the legality of poker and other skill games played for stakes in India, there are cases going on in various courts, the Telangana government also banned wagering on all skill games. What is your stand on the skill versus chance debate as far as poker is concerned?
AD: Well, as the owner of the poker ranking authority, you can imagine that it is easy for me to defend how poker is a skill game. The top players are always the same ones, worldwide. But it depends which poker we are talking about? Holdem ? MTT vs Cash Game, etc … It is like any other sport. Ski is a sport, but has many variations (snowboard, cross-country, jumping, etc …). Poker is about regularity, and GPI rankings reward the performance over time, not the chance you may have on one hand.
Q. Secondly, do you think the legal and regulatory issues that poker is facing would impact the future of poker leagues as well?
AD: Of course. Like any other sport or esports, people watch and engage into Leagues if they have a chance to play themselves the same game. If this game is banned, somehow, in India, then obviously all leagues will stop to exist, not for legal reason, but for engagement reasons. GPI and GPL will help the India ecosystem, in anyway it can, to support the fact that poker is a skill game and should be developed and promoted like this.