10 days left! Khelo365 VIP Leaderboard Ending Soon! [Sponsored]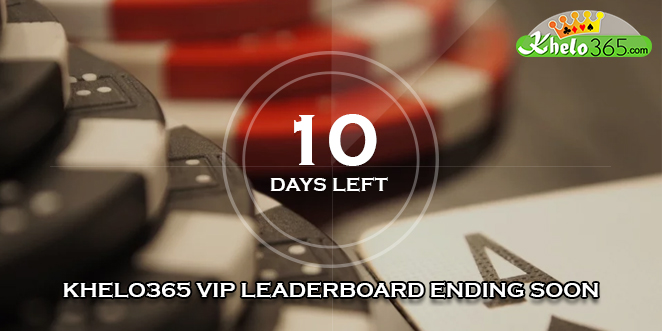 With only 10 days remaining in Khelo365's famous LIVE VIP Leaderboard, the race is becoming more and more intense by the hour!
Dozens of hungry sharks are battling it out on the site, making a fortune on the way, but that is not the prize that everyone is after, no.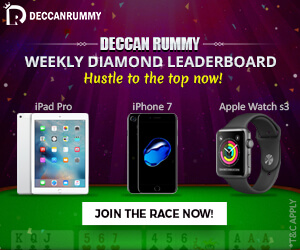 Anyone familiar with Khelo365 will know they are the 'rowdy boys on the block' with the reputation for holding the most insane and outstanding parties and events anywhere.
And that is exactly what everyone is fighting for, the All-expenses paid VIP trip to Pattaya, Thailand, a true once in a lifetime event, where the VIP guests of Khelo365 will be celebrating New Year's in style.
If their past events are anything to go by, the VIPs will be partying with models, have access to free-flow drinks 24/7 all in one of the most exciting party places in the world, Pattaya city.
Yes, each and any of the 8 VIP's from Khelo365 will have their desires thoroughly fulfilled during this amazing trip.
To win your golden ticket to the Khelo365 VIP event in Pattaya, simply sign up and play on their Cash Games/Tournaments/SitNGos. The more you play, the more points you will accumulate on their VIP leaderboard, thus increasing your rank.
The higher up on the leaderboard you are, the better the prizes that are in store for you! As mentioned above, only the top 8 players on the VIP Leaderboard will be invited to the Khelo365 VIP trip. Other great prizes include cash money prizes and cars such as a brand new Honda City S, Suzuki Maruti Swift and others!
Check out the stunning prizes Khelo365 has to offer to the high-ranked players on their VIP Leaderboard here.
Remember, Khelo365's VIP Leaderboard ends on December 25th at precisely midnight, so with only 10 days left, you still have a chance to reach the top; however, time is of the essence.
Do not hesitate on this unbelievable offer, play Online Poker on their site at khelo365.com, make some serious cash and attend one of the greatest New Year's event you will find anywhere in the world!
Trust us when we say, it is totally worth it!
Disclaimer: This post is a sponsored post and does not reflect the views or opinions of the authors of this website. Readers may treat this as an advertorial.