Delhi HC to hear petition seeking recognition for poker as a game of skill
The Delhi High Court has agreed to hear a petition seeking recognition of poker as a game of skill and quashing of gambling charges for playing the game of poker.
The quashing petition has been filed by one Karan Mutha, a resident of New Delhi, who was arrested in a raid on a gambling house in the Greater Kailash-1 area of New Delhi on 16th September, 2016.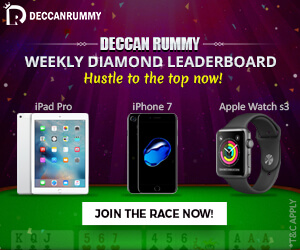 Mutha in his petition claims that seven persons were arrested from a Greater Kailash-1 premises by the Delhi police and an FIR was filed against them under Sections 3, 4 and 9 of the Delhi Public Gambling Act, 1955 for gaming in a common gaming house.
The petitioner however claims that the police has not specified the game that was being played on the premises where the raid was conducted. He further claims that he was playing poker at the raided premises and that the game of poker, being one involving skill is exempt from the provisions of gaming or gambling under Section 13 of the Delhi Public Gambling Act, irrespective of whether the game involves stakes or not.
Mutha in his petition has further mentioned that the state of Nagaland has regulated online skill games and the West Bengal statute as well as Karnataka High Court has recognised the game of poker. It is further stated in the petition that websites are organising online poker games for stakes throughout India but at the same time if poker is played in a physical space, action is initiated by the police.
The petition further prays that the High Court quash the FIR and criminal charges against Mutha. Justice Mukta Gupta, while hearing the petition on 15th December, asked the petitioner to file the licenses, if any, they had obtained for playing the game of poker.
The court also asked the police to file a status report on the investigation carried out in the case. The matter has now been posted for further hearing on 27th April, 2018.