Casino Strike gets interim relief from Bombay HC; allowed to resume operations on payment of Rs. 10 crores

The Goa bench of the Bombay High Court allowed Goan Hotels and Realty Pvt. Ltd., the company that operates Casino Strike in Grand Hyatt hotel, to resume operations on payment of a partial amount of Rs. 10 crores, in lieu of its license fee liability.  The High Court's relief comes just one day after the government forced the casino to shutter operations for failure to pay the hiked license fees within the deadline and grace period.
Justice MS Sonak, who urgently heard the matter based on the company's plea, noted that the company had made an application to reduce its area from the existing 1013 square metres to around 300 square metres, based on which its license fee liability for financial year 2018-19 would reduce from Rs. 40 crores to around Rs. 20 crores.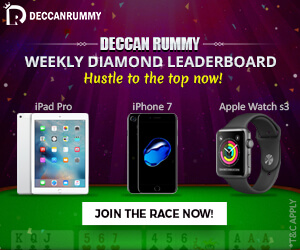 Justice Sonak also noted the state government's response that the application for reduction of area is pending consideration and an appropriate decision is expected to be taken in around one week.
Based on the casino operator's plea that it was ready to pay a partial amount of Rs. 10 crores immediately, to show its bona fides, the court asked the state government to issue a challan for payment of Rs. 10 crores.
The court also stated that if Casino Strike's application for reduction of area is accepted by the government, then the balance amount of around Rs. 10 crores or thereabouts should be paid by the casino operator within three weeks of receipt of such communication.
The bench also stated that Casino Strike could resume operations once it pays the partial amount of Rs. 10 crores. After granting this partial interim relief, the High Court tagged the petition with Gopal Kanda's Golden Globe Hotel's (Big Daddy Casino's) pending writ petition which also challenges the government's decision to drastically hike license fees.
Both Casino Strike and Casino Big Daddy's petitions are now scheduled to come up for hearing on 6th June, 2018.