Feature: Poker veteran Jim Ramm talks about the evolution of poker in India, Jims Poker Room and future of gaming in India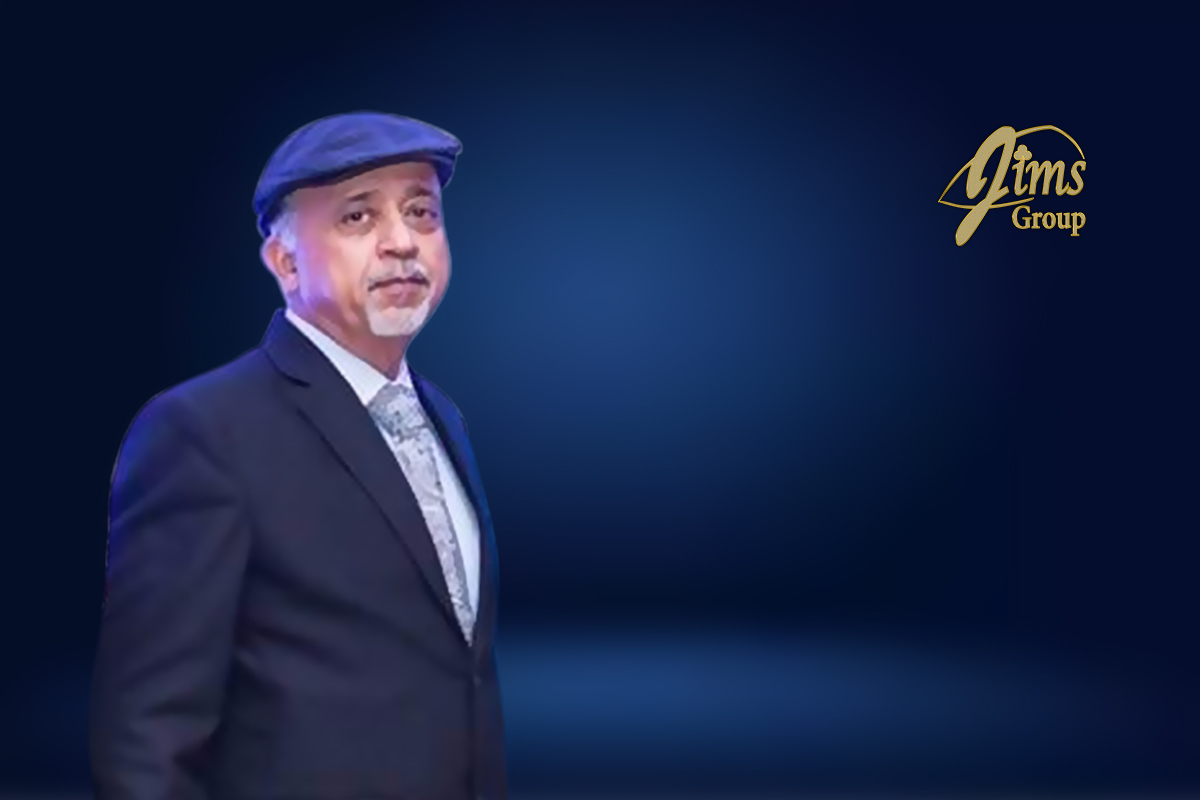 For those who have tracked the poker and gaming industry in India, the name Jim Ramm needs no introduction. One of the early movers in the poker industry in India, Jim has been associated with almost all casinos in Goa at some points of time and is now running a poker room in Colombo's Marina casino.
In this exclusive conversation, he talks about a wide range of issues including how he got associated with poker, his attempts to venture into online poker, the need for responsible gaming and a proper regulatory framework and much more.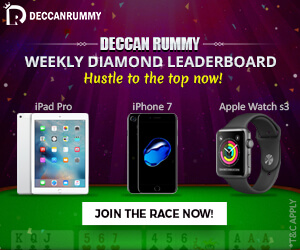 Full interview:
Q. You are one of the senior-most persons in the poker industry in the Indian sub-continent and in a way, one of the pioneers of poker in India. Can you tell us a little bit about how you got acquainted with the game of poker and why you decided to start a poker venture in India?
Jim Ramm (Jim): In the early 2000's I was based in the Caribbean islands in the jewelry trade and started playing poker then with friends at house games. Aruba, St. Kitts & Nevis and then South Carolina in the United States. I was present at the 2004 & 2005 WPT tours in Aruba and that got me more into poker. I was lucky to meet up with some of the big guys then. I even sold some jewelry pieces to them and their family!
In mid-2008 I returned to India for my USA residence visa renewal formalities, which took a little longer than I expected, actually only a month more, but this waiting period got me looking for a game of poker. I found that Goa was the only state in India which had casinos so I headed there for a short poker vacation. But there was no game there either. This is when I got the idea to start a poker league as I believed that this game would surely fit in with our Indian lifestyle and one day would become a popular house game like rummy.
Thus came into being India Poker Ranking Tour (IPRT) the very first Indian Poker League.
(I did get my USA visa soon after this but never used it. I stayed back in India).
Q. You brought both cash games and tournaments in Goa in 2008 by starting a poker room in Casino Pride (and later in other casinos). Tell us about your experience of running a poker room and poker events in Goa? How do you think the poker scenario has evolved over the last few years?
Jim: From the very beginning I decided to work only at legal and licensed venues and thus approached a couple of Goa casinos with my idea of holding tournaments and cash events at their casino ships. Casino Royale (now Deltin JAQK) and Casino Pride (now Casino Pride 1) were the two casinos I approached with my proposal. Mr. Narinder Punj, grand-father of Indian gaming industry, who was then heading Casino Royale and Casino Caravela, showed keen interest in this new idea.
Casino Pride guided me to Mr. Phil Sanders who had just entered into negotiations for starting a poker room at their casino. After meeting Mr. Phil I felt we shared many common ideas and decided to join him at Casino Pride. The cash tables became operational on 15th August that year but it was the first IPRT tournament, held soon thereafter, which got us traction with the cash tables. In less than a year after that Mr. Phil decided to move to Casino Royale. I stayed back at Casino Pride as the poker room operator.
Those early days were tough as there was no data base of existing poker players available and we did not have Whatsapp, or Facebook to connect with players. Communication was via SMS' on Nokia & Samsung first generation monochrome 1.5 inch screen mobile phones and also via emails.
I got on to the task of creating a data base from across the country which I considered to be most vital. The idea was to assemble poker players under one IPRT branded umbrella. The task was more daunting due to the fear in interpreting the ambiguities of the Indian gambling laws. Invitation to a casino could have been a violation of the law. It was indeed frightening then as there was no set precedent for me to follow. I started inviting players for IPRT tournaments and created a data base discreetly and steadily.
IPRT tourneys were being held regularly and so were the cash tables running. But those were different days. For most of the players it was the first experience at a casino with dealers dealing for them. Their nervousness was clearly visible on the tables and so was their excitement. Rs 10000 (approx. USD 200 those days) buyin tables with Rs.100/200 blinds was a big thing!
After a lot of trial and error we set the basic norms which are followed even today like the 5% rake and the Rs 5000 cap; the tournament structures suitable for our local players were modified and established with the help of Mr. Craig; the attractive free hotel stay and flight reimbursement promotions were introduced; the minimum number of play hours required to qualify for the freebies were established; bad beat jackpot was introduced first time by us; basic training programs for dealers was created; things like that.
In Goa I ran poker rooms at Casino Pride, Casino Carnival and Casino Caravela between 2009 and 2013.
There has been quite a shift in overall gaming in the last decade, primarily brought about by advancing technology. The demographics of our customers have also changed. The players are younger on average. I believe that the future of the casino industry is in slots & e-machines. For poker and other card games, it is in online platforms. As today's customers were raised on electronic games, therefore, the real future innovations in gaming are going to primarily happen in the electronic versions. Even the payment models will slowly shift dominantly from fiat moneys to crypto currencies.
Poker as a game has indeed come a long way in India since those early days. IPRT was the first Indian platform to bring organized poker in brick and mortar format to the un-exposed Indian market and that will remain as a historical fact forever. However, the online poker platform Adda52 was the catalyst, the first booster for the poker popularity wagon in India, though there will be many who may argue it was Zynga Poker.
Now, with Delta Corp taking the lead by acquiring Adda52 and promoting Poker Sports League, the most exciting and credible league format in India, I feel this will be the second booster. With PSL, under the lead of Mr. Manoj Jain (Vice President of Delta Corp and head of operations of Deltin Royale) and my new visionary friend and fellow poker passionista Mr Manish Adnani of Deltin Royale, I see a tremendous growth in the industry in the next five years.
Other players in the industry like Mr. Anuj Gupta, Mr. Amit Burman, Mr. Pranav Bagai, Mr. Amin Rozani, Mr. Vinod Manoharan, Mr. Manoj Jain (Pokabunga), Mr. Madhav Gupta, Mr. Rajeev Kanjani and Mr. Navkiran Singh amongst others, have done and are continuing to do a great job.
However, credit should also go to the people working behind the scenes, who have been the back-bone of the Indian poker industry since the very beginning. Mr. Rajendra Chandrachud of Salus Technologies is one such individual who has dedicatedly devoted over a decade developing gaming software in India, including poker and rummy, and continues to service Indian and International markets on his robust platform. Mr. Rajat Agarwal and Mr. Aditya Agarwal of PokerGuru did magic for the poker industry at the right time in our country, and you, Mr. Jay Sayta have done great service to the whole gaming industry through your Glaws platform.
Q. After successfully running poker in Goa, you were planning to start something in online poker in 2011 and you were one of the initial few people who thought about starting an online poker website in India. Can you throw some light on your foray into online poker and why it did not work out?
Jim: One fine day, I think it was in 2010, I got a call from a young and dynamic lawyer, Mr. Vaibhav Gaggar from Delhi, who convinced me that we could operate an online poker platform legally in India. He visited me in Goa soon after that phone call and the very first hand-shake established a bond between us. He greatly impressed me with his enthusiasm and energy right away. Thereafter, I traveled a dozen times to Delhi for meetings to develop our future course of action. With Mr. Vaibhav's legal expertise and my gaming background combining forces, we set up a plan of action and got about approaching investors, banks for online payment gateways, finding software developers and putting other operational and marketing strategies in place. As we had already identified the most crucial aspect for online poker's success to be an online payment gateway solution, we worked arduously on this, though without much success.
At this point we requested Mr. Gaurav Gaggar, brother of Vaibhav having a distinct banking and finance background, to join our team. His expertise was greatly needed to get a break-thru in convincing banks for this much needed crucial online payment gateway solution in some format or another. Poker as a card game was unknown to most of the bankers we approached and they simply categorized it as any other gambling game, making it a taboo subject for them to even talk about.
In midst of these time-consuming challenges and our pre-occupations this project got simmering in the back-burner with lesser communication between us partners.  In one later meeting in Delhi I was informed that Mr. Vaibhav had decided to consult and work with another group on this online poker project. Thus, Adda52 was born. Something great did really come out of our joint pioneering efforts!
Q. For the past few years, you have been based in Colombo, first running a poker room in Bellagio casino and now operating the Jims Poker Room and teenpatti games in Marina casino. How is the gaming scenario in Sri Lanka and how is it different from India?
Jim: I started Jims Poker Room at Bellagio Casino, Colombo, Sri Lanka in 2010. It was also the first official legal poker venue of Sri Lanka. The pool of local players was very small and there was a cultural stigma attached for locals to be seen at casinos. We also faced a challenge to get trained English speaking staff those days. We depended mostly on expat staff and overseas players to run daily cash tables, which was an expensive business model. Another great challenge was to convince overseas guests that Sri Lanka was now a very safe place to visit, after decades of internal rife.
A great amount of joint marketing efforts went in by Casino Bellagio Colombo and Jims Poker Room to bring Sri Lanka forward as a gaming destination in the eyes of the Indian players. Most of the Indian players I invited did not even know that there were casinos existing in Sri Lanka!
I started Jims Poker Room in Casino Marina Colombo in early 2015 and have been operating poker cash games, handling the flush/teenpatti groups for Casino Marina and providing services as a junket agent to overseas players till today.
Gaming in the Indian sub-continent is quite similar to each other. Some differences are the Sri Lankan casinos being stand-alone casinos compared to Goa's off-shore and Nepal's hotel integrated casinos. All three countries offer the same table games, same services like free FnB, hotel stay and flight reimbursements to invitee or package guests. The betting limits at gaming tables differ a little and so do the agent commissions vary. Sri Lanka offers the best promotional packages for players and the highest agent commissions in our region.
Another distinct difference for Sri Lanka is that it has a large local Chinese community and a lot of overseas guests from the Middle-East, Bangladesh, Pakistan and Maldives as their client base. Unlike Nepal, Sri Lankan citizens are free to play at local casinos.
Q. With the legal situation limiting casinos to only two states, Goa and Sikkim, and indications that this might not change in the near future, do you see a lot of Indian players turning to other nearby destinations like Nepal and Sri Lanka for gaming? Do you feel there are more opportunities in gaming outside India than within India?
Jim: I would like to believe that India is going to remain to be the best gaming location for Indian punters. Yes, Nepal, Sri Lanka, Singapore, Macau, Cambodia, Philippines, Malaysia and even as far away as Australia, UK, USA, Cyprus, Georgia and other CIS countries may attract some of the mostly upper-middle and high rollers from India, yet the comparative percentage will be negligible.
Bulk spending will be done in Indian casinos and then maybe Nepal & Sri Lanka will be the next level benefactors. This is because of convenience in logistics, money handling, personalized services and also unbelievingly, because many Indian players do not possess passports to travel out of the country and many of them who do, avoid getting immigration stamps on their passports because of personal reasons. Nepal is preferred by Indian customers over Sri Lanka for this precise reason, as they can visit Nepal without a passport.
There is no doubt that Sri Lankan casinos offer better promotions for middle and upper-middle bracket players and much higher commissions for casino agents. Sri Lanka & Nepal offer other attractions and entertainment options which might not easily be available in Goa or Sikkim.
If 'What happens in Goa stays in Goa', then, 'What happens in Colombo or Kathmandu never happened!' I guess this works better for many players.
Nonetheless, because Goa is an easily accessible destination for the Indian mass market including the lower-middle and the middle bracket players, it will remain to be the most vibrant gaming market as far as Indian audience is concerned for a long time to come. These segments have the potential to service the bottom-line of any casino. The high rollers and whales will continue to provide the icing and cherry on the P&L of Goa casinos, as usual.
Additionally, with Goa government now planning a tourist hub near Mopa and with plans to move all the casinos there in the next 5 to 10 years, I am sure we will see an emergence of huge integrated complexes with hotels, casinos, entertainment centers, sporting arenas, restaurants, malls and theme parks coming up which will enhance the growth of the gaming industry and exponentially sky-rocket their topline. Nothing can stop this growth from happening (which comes with a rider and that is), if the government and casino operators get it right and do it right!
Q. Jims Poker Room has become a recognisable brand in India with your aggressive branding and promotional activities. Any plans of expanding beyond Sri Lanka and starting similar ventures in India or other countries?
Jim: Jims Poker Room has been in existence in our Indian sub-continent for about a decade now. It is slowly getting recognized in the gaming and poker communities of India, Sri Lanka, UAE, Pakistan, Bangladesh, Maldives, Philippines and Nepal and we have seen a positive growth over the period of many years. Yes, we may now be in the process of expansion and we may have an announcement to make very soon about an exciting certain Poker Yatra!
I have realized that seasoned poker players like to travel to different places to get a chance to play with new faces and many of them like to club together the tourism part of it. My future endeavour is to have multiple-locations if possible in different countries and to cross-pollinate our large player base between these different locations, thus keeping each venue vibrant, providing fresh audience to our poker patrons and at the same time making each location a self-sustaining and profitable center.
If we succeed in doing this then probably it will be a first again, having multiple brick and mortar poker venues in different countries under the same brand. I am praying and working hard to pull this first-off again!
Q. Live poker, online poker and poker leagues have all grown exponentially in India over the past few years. However, there isn't much that poker operators do to prevent addiction and problem gaming. Do you think more should be done to promote responsible gaming?
Jim: Absolutely one of my major concerns. I wish we operators, including casino operators, do attend to this aspect vehemently and if required then, do it unilaterally without impositions from the government. Because of no formal gaming regulations in our region and because we are not obliged by law to comply, we are overlooking this major and critical dimension of the gaming business.
I guess we are all overwhelmed by the liberty and ease of running a gambling business, without much pre-requisites or post-operational regulations and therefore we continue maintaining a blind-eye. If not attended to soon, it is going to play "catch-up" with us and become the Achilles heel.
If we were to think in terms of the long run topline of the whole industry, then realistically we need to protect our customer base. Gambling, whether it is baccarat, roulette, blackjack or other casino games; card games; horse racing; lottery; sports betting; are all addictive. In excess, it has the potential to destroy peoples' lives, change life styles and affect the social fabric of families and even local societies as a whole, because honestly gambling does attract certain non-ethical elements and incidental businesses around it. This is bound to give rise to rightful resistance from the social and moral guardians and welfare groups if not from the governments directly. It is our moral duty and obligation to educate and remind gamblers regularly that they should only risk gambling within their means and not make gambling a means of a livelihood.
Many players say that they are entertainment gamblers but I don't agree with the premise or the concept that gambling is entertainment.  Entertainment should be fun but the only part that's fun about gambling is when you win. Anything other than that outcome will make any "hard-core or not" gamer writhe in pain. The name of the game is "win" and this is the most difficult part of gambling.
Like I always say, "Losing is the rule and winning is an exception!"
I believe this holds good in gambling, as it does in every aspect of life.
The general public doesn't understand the strength of gambling or gaming, call it what you may, whether it be on an online or live card game, a slot machine, black jack, baccarat, rummy, or the race course. Gambling is the only industry that I am aware of in the world where the player really has virtually no chance, and the only industry in the world where to start-up, the pre-requisite is only a license (in Indian online poker and rummy businesses we don't even require a license). I will not give in to the argument that funding is also another criteria to start a gambling enterprise, simply because there is unlimited supply of money in India.
Indians greedily enjoy gambling, whether it be on the IPL, the World Cup, the Indian Derby, the NFL, Formula One, Pro Kabaddi, PGA, WWE or even on today's onion prices. I think television and other media have created a tremendous amount of interest inadvertently in gambling by promoting so called entertainment sports. Smart Phones help facilitate with ease illegal betting apps, which have no age restrictions. You can try your luck with just a flick of your pinkie across any 10th generation extra sensitive touch screen. The word "betting" is now nearly equal to that of a "masala dosa!"
In India, gaming today is no different than going to the movies fifteen years ago.  At that time, gambling at casinos was a no-no for most Indians. The people in the industry, including those who worked in Goa casinos, were looked upon, somewhat, as less-than-ideal citizens. Today it's perceived as legal. You have the power and the influence of respectable companies including a public listed company like Delta Corp foraying into this sector and that's the big difference today versus 10 or 15 years ago. Gambling is now regarded as legal and it places an air of respectability. This is precisely why the gambling industry needs to have and maintain an immaculate image.
Presently, you can already see the gambling industry preview as to how people are being lured, legitimately and illegitimately, by magnificent veiled marketing promotions. Gambling is becoming more lucrative and more accessible to all of us and many times under the misleading label of sports. Technology is bringing gambling to our homes in various disguises, garbs, forms and shapes that we could have not imagined 10 years ago.
Yet, no one is informing nor educating the players about the odds, probabilities and risks involved in gambling. No one has established a local counselling center for gambling addicts. No one wants to speak the gospel truth which is that in the long run no one can win in gambling. Not the government and surely not the operators!
I think gambling (online & offline combined) is probably the largest industry in the world, or nearly approaching it and it should not be taken casually. Both, the Indian government and the gambling industry, should push forward with getting regulatory bodies and regulations in place as soon as possible. It will help this industry greatly in our country which factually does create a lot of jobs. It will help the naive players and will also help the image and credibility of the gaming industry. If the local, state and central governments play a bigger role they may recognize the disproportionate taxation on this industry and probably it can be addressed and blessed with a more balanced and structured tax-policy. All this can be done and a lot more. It is clearly in everyone's best interests to work in a regulated environment. The best time to have done this was 10 years ago and the next best time is now. Better late than never!
The popularity of poker specifically, in the next decade or so in India will be equal to that of rummy today. The burden is on present day poker operators to sensibly steer the direction of the poker industry. A game of poker requires a skillful gambling strategy based on mathematically derived and established probabilities. I think we all should agree that chance plays a major role in any game of poker and that can be easily seen at the variance occurring in any poker session.
This occurs because of the randomness of the cards in play and this we can indisputably tag as "chance or luck". Yes, in the long run decisions based on "positive expected value" (+EV) will make you a winner. However, in the short run we should not overlook the variance probabilities that can get players ruined!
I would wish for the poker industry leaders to come forward as an association and help maintain the integrity of this wonderful game!
Q. Finally, your parting thoughts on how you see the gaming industry and your brand, Jims Poker Room evolving in the next five years?
Jim: I am really hoping for some much required reforms in our gambling laws and absolutely hoping for central gaming regulatory bodies to formally emerge in our sub-continent. Sadly, none of the countries like India, Sri Lanka and Nepal have any dedicated policing nor regulatory bodies to direct and regulate both the online and the live gaming industry. It is now controlled mostly by the economic and executive branches of government who are driven by different agendas. This does not help the players nor the industry any. I believe the gaming industry should push really hard for regulations to come into being as they are going to benefit most from working in a controlled and secure environment.
I believe, once this happens we will have more people gambling online and in brick & mortar venues simply because they will trust it more. Trust should be the main concern for the gambling industry and I am sure most of us know why. Also the states will earn many-fold more revenue with tax reforms on this industry than present, and will have additional financial resources to put back into the communities and social activities, like education, infra-structure, health and environment. It will also help reduce corruption existing mainly due to the many ambiguities in present gaming laws and the vagrant implementation of them.
I believe that the gaming industry should unify and do what is best for itself and that means setting benchmarks and policy from within itself till such time the governments wake up and do the needful. I'm not sure if I'm qualified to over think, but I fear if the government does not get guidance from within the gambling industry then, sans the expertise, knowledge or understanding of the product in hand, it might over-regulate. Whether or not the government today understands the product and the potential, the operators certainly do. I hope the government does take the views of gaming professionals whenever they go forward in reforming the gambling laws in India.
I also look forward to the gaming industry putting money back into the social sectors such as education, health and environment, if they want gambling to have a healthy future. They should lead in Corporate Social Responsibility (CSR) activities, if for nothing else, then at least, because of their nature of business.
At the end of the day, I believe in free-enterprise and free-choice. Legitimate businesses have the right to try to make the most profits and adult customers have the right to decide where to best spend their hard earned moneys. Governments as arbitrators and policemen maintain the right to make sure that all parties get a fair deal and that justice prevails!
Jims Poker Room is a small business and hopefully our regular players and casino partners will support us as they have done so far. I want to thank the whole poker fraternity and our casino venue partners who have always been supportive of our endeavours.
I would especially like to thank Mr. Ravi Wijeratne, (Chairman) of Rank Holdings & Casino Marina International, .Ashok Kheterpal (Chairman) Casino Pride Group, Mr. Baldev Arora (Director) Casino Pride Group, Mr. Hirendra Parera (Director) of Casino Bellagio Colombo, Mr Raghuvir and Mr Xavier (Directors) of Casino Carnival Goa, Mr. Shrinivas Nayak (Director) of Casino Pride Group,  Mr. Romesh Wickramasekera (VP) of Rank Holdings & Casino Marina Colombo, Mr Ruban Dharmarajah (CEO) of Casino Ballys Kathmandu, Mr. Clifford Casinadan (CEO) of Casino Bellagio Colombo, for bestowing their confidence in me.
We have a good team in Jims Group and we have managed to survive and gather a lot of experience in handling poker, flush and casino games over the years. The challenge facing us is our own commitment to service. We believe in providing the best premium services possible to our customers and I have full faith that this will give us our highest rewards.
We hope we will be able to show some great results in the coming few years. We may have a "wild card" surprise for the gaming industry!