Feature: The Spartan Poker MD Amin Rozani speaks about the growth of his brand, pending litigation, acquisition strategy and more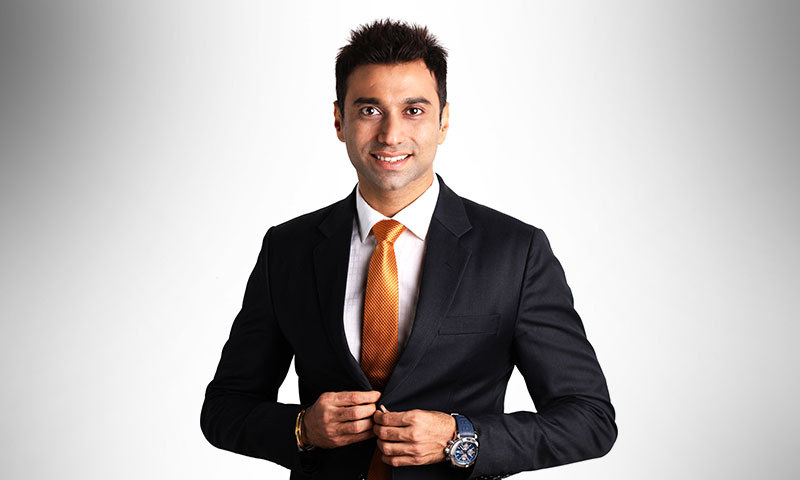 Amin Rozani has been one of the most well known and important persons in the poker industry in India. The Spartan Poker Managing Director has always been in the news for aggressively promoting the game of poker. In this no holds barred exclusive interview, Rozani opens up various issues concerning The Spartan Poker and the industry in general.
From the growth of poker to his journey over the past few years and dispute with his former partner and Pokerguru founder Rajat Agarwal, to the rumoured acquisition of FTR Poker, Rozani directly answered various questions posed to him.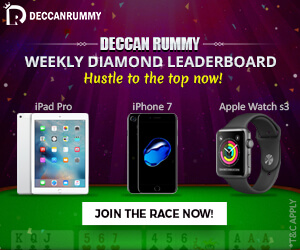 Full interview:
Q. You have been associated with the game of poker for over a decade, first as a player, then as an offline operator (as part of the poker room in Deltin Royale and India Poker Championship tournament) and now as promoter of an online poker website, The Spartan Poker. Can you tell us why and how you decided to get into playing poker and subsequently into the business of poker?
Amin Rozani (AR): Poker is quite a challenging game and because it is numbers and logic driven, that appeals to my statistically-inclined nature. A visit to the then Casino Royale poker room in Goa introduced me to the game. Shortly thereafter a trip to Macau allowed me to see just how popular this game was in the Asian region and that it was a viable business model which could find its own space in India. This was a key takeaway for me on that trip.
On my return, I decided to explore the business side of the game and over time was involved in various poker clubs across the city. A couple of years later an opportunity arose to lead operations at the Deltin Royale poker room along with my partners Sameer Rattonsey and Rajeev Kanjani. It was a solid run for us handling the room and running the India Poker Championship tournament series through that time which had several record breaking editions.
By the time we decided to move on from Goa, it was time to focus on another of our projects in the online poker space which was The Spartan Poker. The last couple of years with Spartan have been challenging and rewarding as well. It is heartening to see our brand's contribution to the overall growth of the poker industry in the country.
Q. How was the idea of starting Spartan Poker conceived? Why did you decide to venture into online poker?
AR: We always knew that we would get into the online side of things. It is a natural progression for anyone who wishes to be a part of the poker industry. Spartan was already in the works while we were managing the poker room in Goa and once we exited Goa, our full energies were focused on growing the brand and providing the best value and gaming experience to our players.
Q. There has been lot of acrimony with your former partner of Spartan Poker, Rajat Agarwal and his associates. Litigation is pending in various fora including the Calcutta High Court and trademark registry etc. Can you tell us the progress in the litigations? Would it not be better if both sides bury the hatchet and settle the matter amicably and out-of-court?
AR: Our corporate legal team is constantly working on any litigations that may come along our way and they have been guiding us on any offence, defence or settlement strategies and we completely rely on their opinions and this has always worked well for us.
Q. The Spartan Poker has emerged as one of the leading poker websites in the country. Can you share some details such as the growth rate, revenues and number of users etc. of The Spartan Poker?
AR: The Spartan Pokers growth has been quite co-related to the growth of poker in India and we shall continue to strive to give best services to our customers. Our tournament guarantees, and registrations have grown close to 3 times since last year and we intend to do better this year.
Q. Recently, the India Poker Championship (IPC) and The Spartan team took over the poker room at the Big Daddy casino in Goa. Why did you decide to get into live poker once again?
AR: As poker players and businessmen, we are always on the lookout for additional opportunities to grow our brands and expand the growth of the sport in the country. IPC is a brand which is dear to all of us and there are similar sentiments among Indian players, many of whom had their first taste of live tournament poker at one of our events. On the face of it, the IPC is a tournament series but in our minds it is more than that. This is an opportunity for players from every strata across the country to gather at a premier poker event to play, socialize and network with their peers. I think that it is a fantastic platform we provide and our new association with the Big Daddy casino allows to do this once again.
Q. Will there be The Spartan Poker tournaments conducted in the Big Daddy casino? Can you tell us more about what is in store in the near future as far as the Big Daddy casino is concerned?
AR: It is a bit too early to comment since it has been barely 3 weeks since we took over the poker room management. We do intend to provide a full suite of gaming options from cash games to tournaments in the new venue and are working on finalizing various plans regarding the immediate future of events/promotions to be held in the poker room. Safe to say, we have always tried to ensure that players visiting us return with a great experience and keep coming back for more. Enhancing player experience has always been the goal and will continue to be so.
Q. Many poker leagues have started in India in the past couple of years. The Spartan Poker has also been a sponsor of one of the teams in Match Indian Poker League. Any plans of starting a poker league or participating in any of the existing ones?
AR: We obviously wish to be involved in every aspect of the poker industry and that was one of the reasons we decided to sponsor the UP Indians team at the MIPL. At the moment there are no plans to get into the league space but we are always open to creating or being part of something which makes sense for all our brands.
Q. There has been lot of talk about FTR Poker being acquired by The Spartan Poker. Can you confirm whether this news is true and the details?
AR: We are always looking to explore new products like league, casino, rummy and getting new sites added to the Spartan network. Our encounter with the FTR team has been very positive and if everything goes well, we shall soon be able to add a new brand to the collection.
Q. Finally, any parting thoughts on how you see the online poker scenario in India emerging/
AR: I keep telling people, "Good things are happening in Poker!" and there is a ton of truth in this statement. From live poker to online to poker leagues, the game is growing every day. When we began down this path almost a decade ago, we couldn't have envisioned the explosive growth the industry has had especially in the past couple of years.
Online poker has been the driver for much of this and will continue to be so purely from the sheer convenience and value that it imparts to players. It will be difficult for new brands to foray into the domestic market and at the same time, the bigger brands will have to be on their toes to ensure their lead.
All in all such competition will only serve to better us all as service providers and promote this fantastic sport in this country. I truly believe India will be one of the powerhouses of the game in the not too distant future.