Feature: 9stacks CEO Sudhir Kamath talks about his vision for growing online gaming in India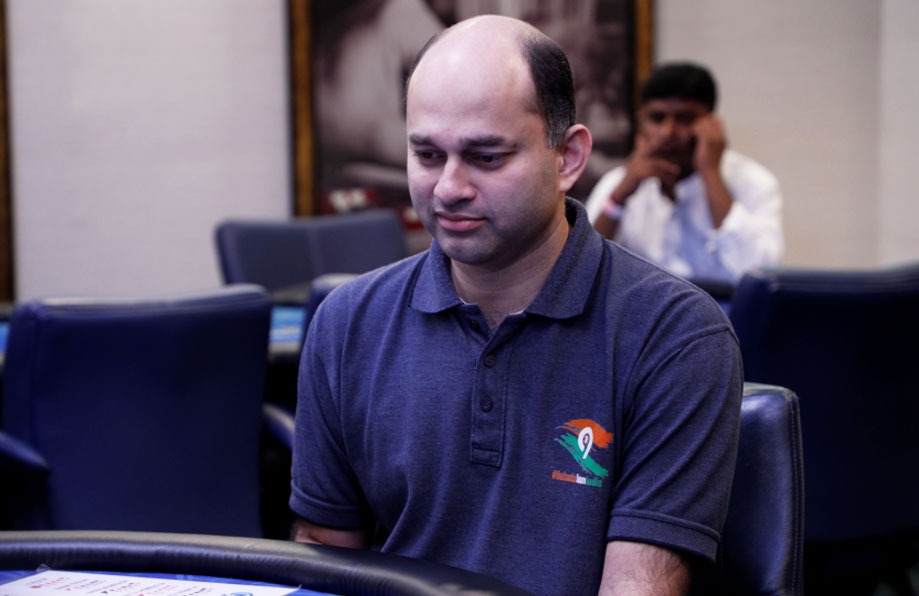 IIM-Ahmedabad graduate Sudhir Kamath is a late entrant to the poker industry in India. After having a successful career as a consultant at McKinsey and later as managing director of oil exploration company Suntera Energy, Kamath along with his three co-founders decided last year to foray into the online poker business by starting 9stacks.
In less than a year, 9stacks has become a popular poker website for poker players with its out of the box offers and marketing techniques. In this exclusive interview, Kamath talks about his company's strategy and plans: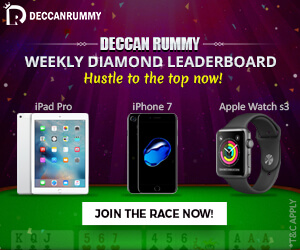 Full interview:
Q. Before starting 9stacks, you were the CEO of an oil company and you were also an angel investor and consultant with McKinsey. Can you tell us more about how you thought about starting an online poker website?
Sudhir Kamath (SK): When I was running an oil company, or when I was evaluating angel investments, I always looked for opportunities that had cash flow as well as growth potential – online poker is one of those rare sectors where this combination is achievable, and that appealed to me. As a group, all four of us co-founders (Pratik, Abhinav, Rishab and I) shared the view that this is a great sector in which to build a lasting company. However, it's not an easy business; it is a very execution-heavy space.
There are social, tech, legal, and financial hurdles – and we wanted to come up with a one stop solution  for all of these. In 2017 we set the ball rolling, and it's been a great ride since then. I know people think of us as "IIT-IIM" founders but apart from the degrees, each of us also has many years of experience in building strong and differentiated businesses.
Q. It has been over a year since you started your new venture. Can you throw some light on the response so far and the numbers done by 9stacks?
SK: We are now a company that is known industry wide for its fast cashouts, innovative what-you-see is what-you-get promotions and offers that are never misleading or exaggerated. We have worked hard on building the best team in the industry, and putting in place the most transparent processes / financial systems / legal compliances. In the coming years we aim to become the go-to platform for everyone who wants to explore poker or make it big in poker.
In terms of numbers, we are nearing a user base of 1 lakh+ subscribers. More than 3 million hands of poker are being played every month on our platform, with monthly gross transactions exceeding $5 million per month and growing rapidly. We've had plenty of months where we've doubled revenues month on month, and we'll keep our fingers crossed for more of the same! By the way, we're yet to complete a full year of operations – that milestone comes up in a few weeks, and we'll have some fun surprises for our customers then.
Q. In December 2017, it was announced that your company raised Rs. 10 crores in a Pre-Series A funding round. Any plans of raising more funds in the near term? What is going to be your company's strategy towards raising funds?
SK: Yes, we will raise further funding this year. We believe that investors need time and education to get comfortable with the sector, so we have engaged transparently with potential investors at all times.
We do expect that 9stacks would become the first poker company in India to raise institutional funding from professional investors – as and when that happens, it would be a credit to our team and the systems/processes we have put in place. The money enables us to work with a long enough horizon and build our business patiently, while giving our customers even more comfort that we are here to stay.
Q. The online poker market is increasingly competitive, with many established and new players making a foray in this space. In light of this, what is it that differentiates 9stacks from the dozens of already existing poker websites in the market and secondly, given the aggressive spends by poker websites on marketing, bonuses and promotional activities what is the road to profitability for an online poker startup like yours?
SK: One, promotions: We have had some of the best promos and offers across the industry, starting with the Vegas promotion where we took 25 people to Las Vegas WSOP as part of "9stacks Team India"! Rather than spending money on a small set of "pros" representing our site, we prefer to send a number of people to play across the world and make their poker dreams come true. We've designed our promos to be very transparent – there are no outrageous hidden clauses and we are a feedback driven, data driven company. And we want to ensure there is always an element of fun to what we do!
Two, cashouts: Any one who has made money on 9stacks, has always been able to cash out smoothly. We guarantee money out in two hours for any cashout between 10 AM and 8 PM, any day of the week including national holidays. In coming months, we'll make it even faster for our regular customers.
Three, safety: We are all well aware of many sites that launched and then shut down, often losing players money in the process (RIP, bankroll management!). We have been very clear from Day 1 that user money and 'our' money are separate and need to be kept in separate accounts. The money we raised from investors is used for all our overheads as well as marketing expenses – user money stays segregated, and that is one reason why we can guarantee superfast cash-outs.
Four, taxation: Our users have the peace of mind that taxes are paid correctly. We were the first poker company in the industry to adopt a 'dual chip system' for all our tables. We are glad the industry has taken it up seriously and we expect the dual wallet system to become the norm across websites. Let me explain – let's say a user plays on one of our competitors, wins Rs. 5,000 in one session, and loses Rs. 5,000 in the next. The user assumes he has won zero overall and doesn't need to pay taxes. Unfortunately, the taxman may take a different view, and ask for tax on the 5,000 winnings without allowing set off of the 5,000 loss. Our 'Dual chip system' helps avoid this problem for our users.  When tax authorities start assessing players poker income, we hope that players who played on our system will be able to sleep easy!
You asked about profitability. As business owners in poker we need to be prepared for the long haul. No one will make money in the first year, or perhaps even the first five, and you have to be prepared to slog it out!
Q. What are the future expansion plans for 9stacks? Any plans to start something offline, or for instance launch other games or do something outside India?
SK: Certainly not offline – our DNA is firmly online. Online expansions are certainly on the cards but for now we're focused only on the Indian poker market.
Q. One of the major issues for anyone starting a poker website or any skill gaming business is the legal and regulatory risk. As we know, there is ongoing litigation on whether poker is a game of skill and some states/courts have banned the game. How do you see the legal challenges being addressed and do you think there will be either regulation or relief from courts?
SK: We can't fight these battles by ourselves, so we have signed up to be part of the industry body (All India Gaming Federation) – there is a lot of policy advocacy / education that needs to be done in the years to come and it is better done collectively. There are many stakeholders that need to be addressed: courts and regulators are the obvious ones but also media, online channels like Facebook and Google, and various others.
Q. Another important issue that is increasingly being highlighted is that of responsible gaming. Companies are taking the initiative to ensure that players do not deposit beyond their means and should be given help if they are exceeding their limits. What are the steps taken by 9stacks to promote responsible gaming?
SK: This is one area where we need to become stronger. When we started, we ensured the strictest compliance with all laws – for instance, we have the strongest 3-stage KYC process in the industry, and compulsory geo-tagging (not merely IP-based locations which are easy to spoof). Next on our agenda is everything else a responsible global operator should be doing – well beyond our domestic competitors.
Over the last few months we have been analyzing the data on which to base our "responsible gaming" algorithms. We hope to get to both "static" checks (based on self-declarations or self-set limits that are fixed in advance) as well as more "dynamic" checks that would analyze real-time playing behaviour, possibly using machine learning to spot anomalies.
Q. Finally, any parting thoughts on how you see the poker and gaming space evolving in India.
SK: Poker has been gathering pace for the past 10 years or so in India, and I feel the industry is on the verge of a massive poker boom. When we took 25 players to Vegas as "9stacksTeamIndia", we hoped some of them would make deep runs at the WSOP Main Event – and Vivek Rughani and Nishant Sharma did so in spectacular fashion.
For both of them it was their first ever visit to the US, first time to Vegas, first time at the WSOP, and then to finish in the top 100- talk about living the dream!
We at 9stacks hope to continue our support for more Indian players going international, and some of these players will become the shining stars for the next generation of serious players. In parallel, we see a huge uptick in interest from casual players who want to play poker for fun – we should soon be at a point where people are choosing between Netflix, TV sports, and online poker!
As passionate poker players and facilitators, we believe that creating a great gaming experience for the users irrespective of their skills levels, will be key to the growth and acceptance of this mind sport. If you offer a safe, fun environment with a good, intuitive interface, users will spend more time and make the effort to learn the game and get better at it.
I believe online poker is going to change the face of gaming in India in the next 5 years. As an industry, we can really bust the social myths about poker and take it forward in the coming years. As more people play the game, they will understand that it can be as competitive as other mind sports like chess or scrabble, and can be as much fun as Fortnite or Temple Run!