Feature: CasinoKart founder Aditya Sardana discusses the prospects of gaming equipment manufacturing companies in India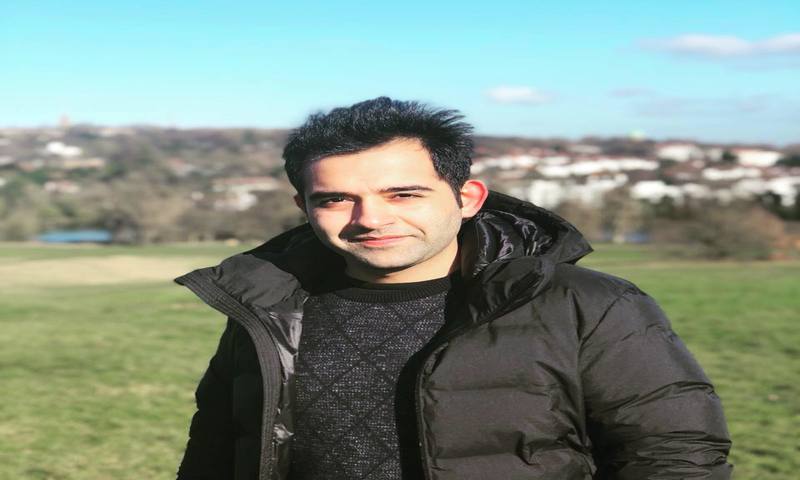 Avid poker player Aditya Sardana noticed an opportunity in 2013 to supply quality chips, playing cards, poker tables and other gaming accessories. He founded the firm Myriad Holdings and started supplying gaming equipment through his brand 'CasinoKart'. In the past five years, Faridabad-based CasinoKart has become a recognised brand supplying poker tables, chips and other equipment to various well known brands in India such as Deltin Royale, PokerBaazi, PokerHigh and Strike Casino.
In this conversation, Sardana talks about the reasons that prompted him to start a gaming equipment manufacturing and playing cards distribution firm and prospects of growth of the sector in India: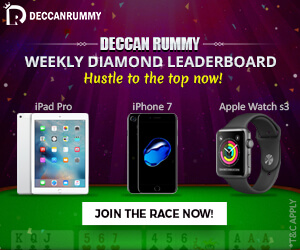 Q. What prompted you to start a new venture, CasinoKart, focusing on providing accessories, tables, playing cards etc. for the gaming industry around five years ago?
Aditya Sardana (Aditya): I started playing poker 7 years back and hosted games at my place for friends and family. At the time, the variety of products was limited. Seeing the need and the demand for the same, it compelled me to go ahead and start importing, quality cards and chipsets. The limited suppliers of quality equipment and of course the scope for the growth of poker in India, seemed inevitable at that time. This and of course people wanting to have a jolly time with their family and friends was  the driving force behind me starting CasinoKart.
There was a need of a quality chipset and playing cards for a good session of poker. I started my business with importing 100 pieces of Modiano (playing cards). Initially I was very reluctant if it would work out or if there would be any demand for it.
But then I managed to sell it in one week itself. Seeing the demand and need for players we started importing in good quantities. We started off with chips, tables and accessories later on.
Q. Can you provide some insight on your business model? Do you manufacture the products yourself or import/outsource them from other vendors?
Aditya: In the current scenario we are delivering casino tables tailor-made for clients, which involves intricate detailing. Our manufacturing is done with several quality checks and finishing being the Top most priority.
Our manufacturing unit is based in Faridabad's industrial area where we produce all kinds of tables. The tables are built at our production facility. We have several options for tables where a client can choose from different trims according to their taste and liking.
We have an in-house research and development team which study the market according to demographics, what kind of table's people like the most and new innovations to fit the needs of every player. Improvisation of a new table model takes time as it varies from the kind of requirement people have, but we're overcoming that challenge very fast. Besides that we have budget tables for home games, professional tables for clubs, and high end tables for casinos.
Our playing cards range includes Modiano, Copag, KEM, Gemaco,Dal Negro which are outsourced from different countries.
Chips and accessories are not produced here and mostly are imported from other countries. Our chips include plastic, clay, ceramic and Acrylic qualities.
We also supply chips/chipsets for OEM orders. We have a design team who look after customized branding, logo designing for several clients and unlimited revisions are done for the designs until it passes on for the final production.
We have recently introduced gaming chairs to complement our tables and target online grinders. Gaming chairs have a good look and feel to it, offer great support to the back, thigh and neck. The chairs are priced aggressively and I believe that the online grinders who sit for at least 6-7 hours a day playing poker need to have this to give them the ultimate comfort required. We will be introducing new grinding stations, setups, packages from November.
We also focus heavily on shipping and packaging the products properly. We have developed new techniques for shipping the products domestically/overseas. Strict norms are followed to avoid in-transit damage so that the product is delivered in excellent condition.
Q. What is the competition and opportunities available in this sector? Do you think the government's push for 'Make in India' incentivises indigenous manufacturing of gaming equipment as opposed to importing it?
Aditya: The competition is getting tougher, I won't say there is cut throat competition but we strive to be the best in what we do.
We have also collaborated with Stuff Inc, Mumbai for Modiano cards and which I believe is a great move for growing together in this competitive field and increasing the awareness of different poker products and about the game itself. So it's great working with them and innovating new products in this field. We have also laid down more channels for indirect selling, retailing and cross-marketing.
In terms of opportunities, we are experiencing an average growth of 30% every year, our aim is to introduce new product lines every quarter, innovations in terms of designs and quality in all categories. With the growing sectors we strive to target new audiences and create awareness about poker being a skill based game, eventually converting them to buy our products. We seek a lot of growth in export sector with our R&D team working round the clock to introduce new features, models to compete with the other suppliers.
Make in India certainly does help us achieving certain benchmarks but in the end there are a lot of taxes imposed on certain products/raw materials. There are certain raw materials which are not manufactured in India so it is challenging for us to keep costs low and achieve the quality we intend to produce. We manufacture quality products so input costs are high, for the export sector it becomes difficult to compete with the China market.
Q. How has the response been for CasinoKart so far and what is the competition like in this space?
Aditya: We have been increasing our marketing activities online and offline. The market is growing and are always keen to tap new casinos in India as well as overseas.
The competition is constantly growing and we have to engage with new innovations and products to offer the best quality product to suit the needs of the customers.
Q. Finally, what are your plans and vision for the future?
Aditya: In the future we look to offer more product lines to the Indian customers. We also want to create an ecosystem to fulfill every need of a player with a one stop solution, we want to integrate our business with new techniques for production and new distribution channels, so that every product is easily accessible in every city.
We would soon be producing chips In India, as the demand is constantly increasing so it is easy to fulfill the consumers demand. We always strive to come up with striking designs associated with tables, chips and accessories
So in order to be the market leader we will always ensure good quality products, latest innovations and bringing in new design language for our products.