Online Gambling goes unabated: Is the government clueless?
As it is apparent from previous posts, gambling laws in India are ambiguous, contradictory and conflicting. Most laws date make to the 1860's or 70's. Lawmakers back then could not possibly have envisioned the advent of modern means like T.V, Mobile. and Internet as means of gambling. And since no attempt has been made to reform these archaic laws there is no clarity as to whether online gambling is permitted.
Online gambling through bookmakers based abroad: Since setting up Gambling operations are illegal in most parts of India, currently there are no online gambling websites based out of India. However, bookmakers of International repute like Ladbrokes, Bet 365 and William Hill (based in Gibraltar, U.K. and other tax-havens in Europe) have not placed India in their list of restricted territories. Thus any India citizen can gamble or place bets on such internet gambling websites. A Spokesperson for William Hill, a leading U.K. bookmaker recently admitted to Economic Times that they accepted bets from Indian citizens.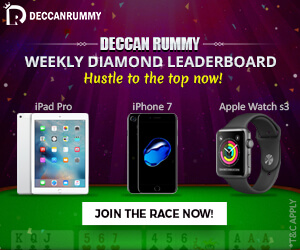 Legal issues involved: Legal experts feel that online gambling in India is somehow illegal (at least in States where gambling is illegal) but there are no specific provisions regarding the same. There are no records of any prosecution for the same.  The Public Gambling Act, 1867 (applicable in many states of India) and the Bombay Prevention of Gambling Act, 1887 (applicable to the State of Maharashtra) define common gaming house as any enclosure, house or place and lay down punishment for any person found in that common gaming house. A website therefore cannot be construed as a 'common-gaming' house. Thus, in the absence of any specific law he/she is not technically said to have committed an offence.
Also the government can by authority block any website in India (even if it operates from other countries), which is against 'public order.' (Section 69-A of the Information Technology Amendment Act, 2008) Public order is a loose term and may be applied to block gambling websites which have traditionally considered being anti-social. However as these websites can be freely accessed by all Indian citizens it can be assumed that one is not committing any offence by placing money on wagers on these websites.
RBI regulations: The Reserve Bank of India has the authority to deny permission to any company to operate payment systems (i.e. credit card, debit card and money transfer operations) under the Payments and Settlement Systems Act, 2007. However, since the above-mentioned gambling websites are able to collect funds from Indian citizens through credit cards,   payment gateways (PayPal, Neteller etc.) and other money transfer operations and are also able to send the winnings back through similar channels; it is implied that these operations are legal.
If the government wished to make online gambling illegal it could have easily done so on the lines of the United States Federal Law Unlawful Internet Gambling Enforcement Act, 2006 (UIGEA).  This Act makes it illegal for a bank or a financial institution to facilitate the transfer of money to an online gambling website. Thus no bank, credit card company or payment gateway operating from U.S.A. or accepting funds from the U.S.A. would be able to permit payments made by individuals to gambling websites.
Sikkim to allow Online Gambling: Sikkim is the state with the most liberal gambling laws in India. Sikkim has not only allowed casinos to be set-up, but also promotes Playwin the largest lottery in India. Recently Sikkim has also allowed sports betting in various forms. And now, reports indicate that under the Sikkim Online Gambling (Regulation) Act, 2008 the government is set to give licences for a period of one year for allowing online gaming sites to be hosted in Sikkim. Reports also suggest that top English bookmakers are interested in setting up online gaming websites in collaboration with Indian partners.
However it is unclear whether Indian citizens outside Sikkim would be able to stake money but considering the fact that foreign online gambling sites are already able to accept stakes from Indian citizens, Indians can expect to enjoy gambling on an Indian website very soon.
Clarifications required: The government has not clarified whether gambling on websites hosted abroad is an offence under the various Gambling Acts. The government must also clarify foreign exchange and taxation issues on online gambling. It is also unclear whether foreign investments from English bookmakers will be accepted for setting up Online Gambling websites in Sikkim, under the present laws.
Some of the online gambling websites accepting stakes from India:
http://sports.ladbrokes.com/en-gb/