Deltin Poker Tournament Feb-March 2019 schedules announced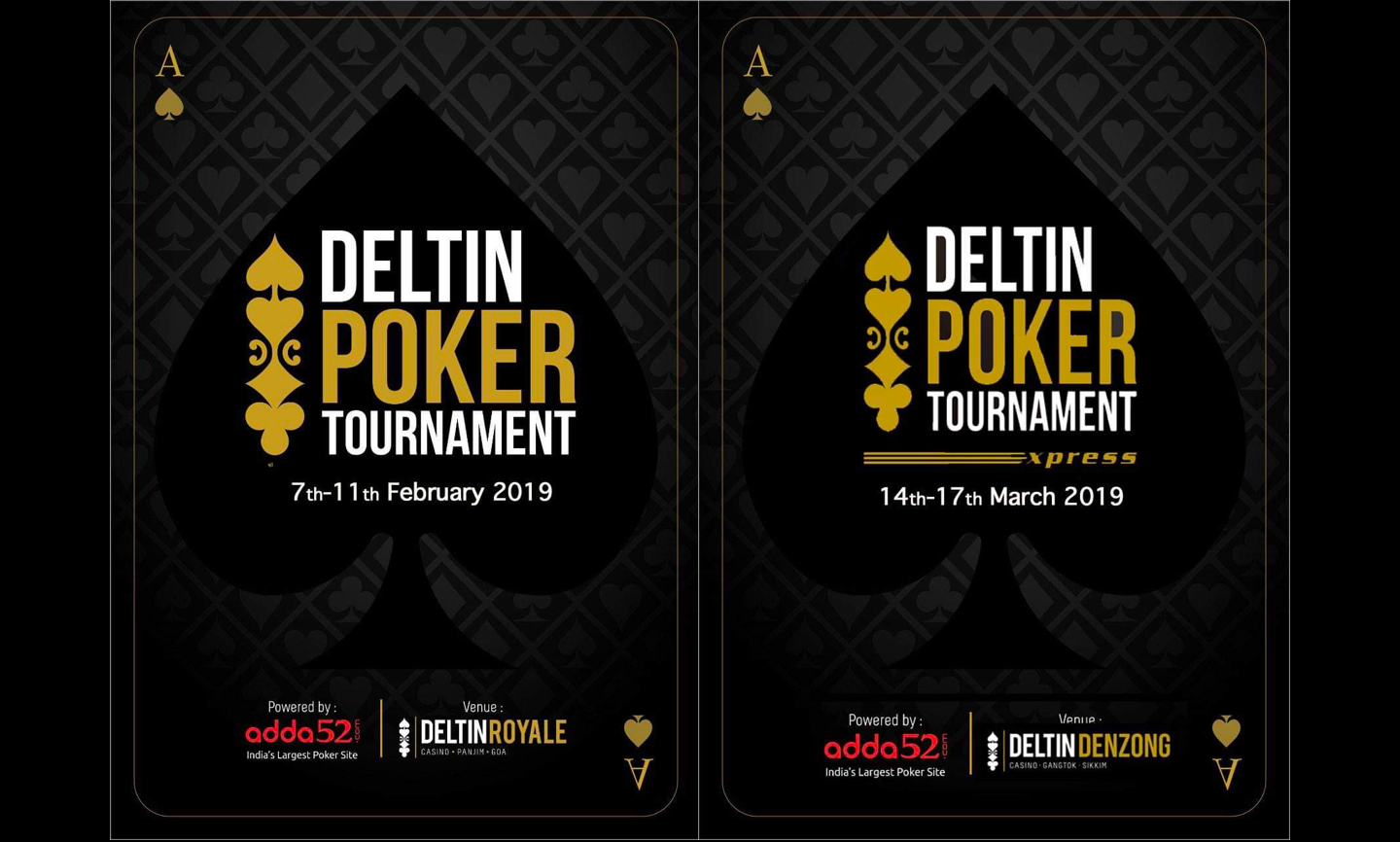 Delta Corp Ltd. has announced the Deltin Poker Tournament (DPT) schedule for the first quarter of 2019. The first DPT tournament of the year will be held in February 2019 in Goa, and DPT Xpress will be held in March 2019 in Sikkim.
Amidst the legal and political turmoil surrounding poker industry in India, demand for high-value poker tournaments among Indian players is still on the rise. The trend is validated by an increase in the number of Indian players in international tournaments.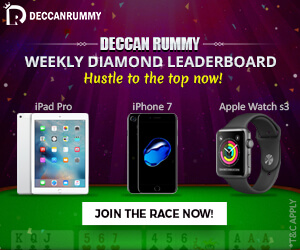 To satiate this live tournament appetite of the Indian market, Delta Corp has announced the first DPT of the year to be held from 7th February to 11th February, at the Adda52 Live Poker Room at the Deltin Royale casino in Goa
DPT February 2019
The February tournament is powered by India's leading online poker platform Adda52. Players can pre-register for all DPT events on adda52live.com. Adda52 website recommends that the players who prefer registering at the venue can even share their details using the pre-registration link, so that their entry to the venue can be facilitated easily.
The tournament in February will host five events—15K Deep Dive NLH is a 9 Max event with two Re-entries (7th & 8th Feb); 3-Seat GTD Main Event Satty is a 9 Max event (7th Feb); Adda52 Highroller 65K is an 8 Max event with 1 re-entry (8th & 9th Feb), 35k Main event has Flight 1A (Flight 1B -1C re-entry allowed), Flight 1B (Flight 1C re-entry), and Flight 1C (8th, 9th, 10th & 11th Feb); NLH Bounty with 1 re-entry (10th Feb).  All the events are freezeout events, unless otherwise specified.
Manish Adnani, Business Head-Poker, Delta Corp Ltd. says, "DPT February (Goa) brings a few welcome changes to optimize the already existing robust structure, based on player feedback. We will be streaming the Final Table of the Deep Dive event. It's an all new season and we look forward (to) a fantastic 2019 across the Poker Fabric in India. See you at the felts!"
In 2018, Deltin hosted in DPT in February, DPT Colossus in April, and another DPT in July. The winners of Feb, April and July events of 2018 are Dainik Mehta (₹23.19 Lakhs), Sriharsha Doddapaneni (₹28.70 Lakhs), and Awnish Singh (₹35.04 Lakhs), respectively.
After feedback collected from players at the 2018 events, some changes have been made to the schedule and formats of February 2019 events—15K Deep Dive NLH will start at 6 pm, instead of 5 pm last year; late registration for Adda52 Highroller 65K event has been extended till Level 12 on Day 2 of the event; 35k Main event's Flight 1C is a turbo event with 25-minute levels; and NLH Bounty is now a re-entry event (it was a 9-Max event last year).
Besides the above changes made upon player feedback collected at DPT 2018, one other change is live streaming of events like 15K Deep Dive NLH full event, Adda52 Highroller 65K Final day, and 35k Main Event Final day.
DPT Online Satellite events are being held at Adda52 from 9th January to 6th February. The events include DPT Me satellite with a buy-in of INR 1750, 2-GTD DPT ME Satellite with an INR 3500 buy-in, DPT ME Step Satellite events with INR 175 and INR 350 buy-ins, DPT Super Satellite with INR 7500 buy-in, and DPT Super Step Satellite with INR 400 buy-in. Winners of Super Satellite will win tickets to four DPT events and INR 20K travel reimbursement.
DPT Xpress March 2019
DPT Xpress (DPTX) event is being held from 14th March to 17th March at Deltin Denzong, Sikkim. Deltin Denzong casino was launched in Hotel Denzong Regency in Gangtok, Sikkim in January 2017.
The tournament will host four events—5k Burn 'n' Turn (Re-entry/A) ft. #OneTime (14th March), 15K Main Event with two re-entries (15th & 16th March), 10K Bounty event (16th March), and 5k + 5k Tag team event (17th March).
On the DPT Xpress schedule, Adnani added, "DPT Xpress is aimed at creating the similar tournament environment for the freshers , the fence – sitters and the cash game aficionados who otherwise are daunted by the large fields and thought of playing a tournament with a high buy-in purse.
The series buyin of Rs. 35,000/- offers these players the perfect platform to come test themselves and then transcend to DPT or DPT Colossus. DPT X is fun packed series with all the bells and whistles like Live Streaming , Live Reporting , # Onetime and many more to be introduced in the coming months. The structures are designed to be turbo and is a 4 day series with a destination experience as well. "
The first DPTX was held in September 2018 at the same location in Sikkim.