UPDATE: SC lists rummy for stakes case on 12th November, Centre unlikely to play active role in the matter
Exclusive The Mahalakshmi Cultural Association case (along with Special Leave Petitions of online rummy companies and some other related matters) before the Supreme Court involving the question of whether rummy can be played for stakes was listed for hearing today. The Centre was impeaded as a party to the matter by the Supreme Court on 17th September and asked to come up with its response before as the matter involved constitutional questions and issues relating to the Public Gambling Act, 1867 and Prevention of Money Laundering Act, 2002.
However, Additional Solicitor General of India (ASG) L Nageswara Rao who appeared on behalf of the Union of India stated that since gambling and betting fell in the state list by virtue of entry 34 of List II (Seventh Schedule) of the Constitution of India, states are authorised to take a decision in matter concerning gambling and betting (and in case rummy falls outside the purview of gambling, even then the matter falls in the category of games, sports and entertainment and would thus fall under Entry 33 of state list).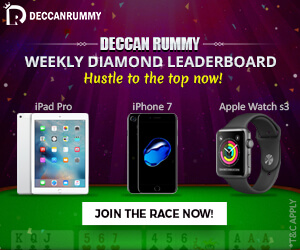 ASG Rao further stated that the issue of whether rummy can be played for stakes and whether or not it falls within the ambit of Gaming Acts is left for the court to decide and state government to act upon such decision. Rao further added that some other law officer would appear on behalf of the Union of India in the matter since he was engaged by Mahalakshmi Cultural Association in the matter before he was designated ASG.
The Court upon hearing the Union government directed the matter to be listed for further hearing on 12th November 2014. It seems likely that based on today's submissions, the Centre is unlikely to get actively involved in the online rummy for stakes matter and leave the concerned state to act as per the orders of the Court.  The Supreme Court is now likely to hear the submissions of Mahalakshmi Cultural Association and State of Tamil Nadu in the next hearing as Kapil Sibal and Dr. Abhishek Manu Singhvi, senior counsels appearing for Head Infotech Pvt. Ltd. and Play Games 24×7 Pvt. Ltd.  (companies running real money online rummy websites Ace2Three and Rummycircle respectively) have already made their submissions.