Seeking to start poker operations in Kolkata, KN Suresh of IPA files writ petition in HC
Exclusive KN Suresh, Secretary of the Bangalore-based Indian Poker Association (IPA) has filed a writ petition in the Calcutta High Court so that poker clubs can function in Kolkata without any interference from the police and other authorities. Suresh is asking the Court to direct the police, Kolkata Municipal Corporation (KMC) and the state government to refrain from harassing or interfering in the activities of his club, which is yet to commence any operations in West Bengal. Suresh has also asked the court to grant an interim order to restrain the authorities from acting against him or the club until the issue is conclusively decided.
Readers may remember that this website was the first and only source to report in 2011 that poker, rummy, bridge and nap are excluding from the ambit of gambling as per Section 2 (1) (b) of The West Bengal Prize Competition and Gambling Act, 1957 and hence poker games could lawfully be operated in the state. It is understood that Suresh has quoted this provision as well as other case laws to buttress the argument that poker is a game of skill and can be legally conducted in the city of Kolkata.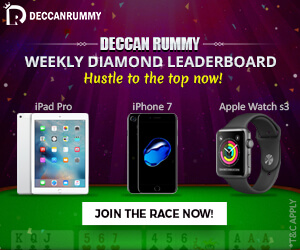 As per the causelist, the matter Kizhakke Naduvath Suresh v. State of West Bengal & Others was listed before Justice Dipankar Datta today. Justice Datta has directed the respondents to come up with their stand by Thursday, 2nd July, when the matter comes up for hearing again.  Once the court passes an order on the subject, it will end all controversies and allow clubs to peacefully and lawfully offer poker games in West Bengal. The decision in this matter is also likely to have an impact on courtroom battles regarding the legality of skill games in other parts of the country.
Suresh has been actively fighting the cause of legalising the game of poker across the country. He was the petitioner in the 2013 Karnataka High Court case Indian Poker Association v. State of Karnataka in which the court ultimately observed that poker could be played as a game of skill and directed the police not to interfere with the lawful activities of IPA.