Punjab government to start online lottery schemes in a bid to generate Rs.150 crore+ revenue
Undeterred by the recent Supreme Court judgment which passed certain adverse but non-binding strictures against online lotteries, the Punjab government through a press release announced its intention to start online lottery schemes in a bid to generate revenues for various welfare schemes.
According to media reports and a press release issued by the Directorate of State Lotteries, the Punjab government intends to earn at least Rs. 150 crores annually through the sale of online lottery tickets. Divulging details about revenues from lotteries, the Lotteries Department in the press release also noted that the state exchequer has earned over Rs. 615 crores through lottery sales till date, which have been used for social schemes to aid the poor and downtrodden.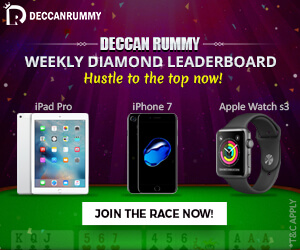 Most states that allow paper lotteries also conduct online draws, including states like Maharashtra, Goa, Sikkim, Nagaland, Mizoram etc. Punjab government currently conducts two weekly draws and some bumper lottery draws. It remains to be seen however if this latest proposal of the Punjab government takes off, especially since the earlier tenders issued by the government in 2014 for online lottery distribution found no takers due to the high minimum assured bank guarantee and other stringent conditions.
Punjab has always toyed the idea of having allowing various forms of gaming activities in the state in a bid to boost revenues to fund its various agricultural and other subsidies, but somehow its plans have not achieved much success.
It may be noted that in 2012, Punjab Deputy Chief Minister Sukhbir Singh Badal mooted a proposal to allow casinos in Ludhiana district in the state, but the plan had to be shelved due to opposition from religious and social groups. Another Bill passed by the legislative assembly to allow licensed race courses and betting on horse races also seems to have gathered dust as there has been no further progress on the implementation of the proposal. However, the decision to allow online lotteries will still be seen as a significant positive step by gaming industry observers, though as they say, the devil is in the details.