Nagaland select committee set to discuss Online Skill Games Bill on 2nd March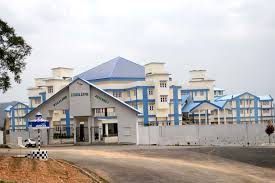 After the previous meeting of the skill games select committee scheduled on 10th February was adjourned, the Nagaland legislative assembly secretariat has indicated that the legislators are now set to discuss the Online Skill Games Bill on 2nd March 2016 at 11 am at the committee room of the assembly secretariat. A press release issued by K. Sekhose, Additional Secretary of the Nagaland Legislative Assembly has also urged all select committee members to attend the meeting.
The proposal to pass a special law to regulate online games of skill like poker, rummy and fantasy sports in Nagaland has been stalled several times since July 2015 owing to reservations by social groups, media and the church. If the select committee approves the Bill to regulate online skill games, it will in all likelihood be taken up for passage in the budget session of the legislative assembly starting on 15th March. The next couple of months will be crucial for the poker and rummy operators.