Pokerbaazi launches new live poker room in Bengaluru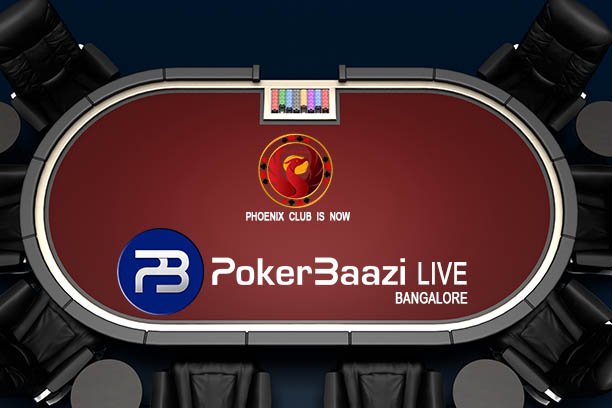 Online poker website Pokerbaazi has announced the acquisition of Phoenix poker room  in Bengaluru and rebranded it 'PokerBaazi LIVE'. Pokerbaazi in its press release noted as follows:
PokerBaazi is one of the most popular online poker platforms in India and with good reason, the most trusted one. Founded in October 2014, PokerBaazi has transformed the poker industry with the implementation of a customer-first policy, best promotions and exceptional service. Having gained massive popularity over time, PokerBaazi is today one of the market leaders in the poker industry and has conducted tournaments and events pan India, including the recently concluded Baazi Poker Tour Edition 1 in Goa.

The acquisition is a continuation of the PokerBaazi's journey to improve the gaming experience in India. Both, Phoenix Poker, which began operations three years ago and is among the most popular poker rooms in Bengaluru and PokerBaazi, have collaborated to offer a seamless gaming experience to poker players across both the platforms. With both brands sharing significant synergies, especially in creating a trusted, transparent and secure space to play for regs [sic] and beginners alike, Bangalorians and players from across the country can certainly look forward to good times ahead.
"With this significant partnership, we have enhanced our user base, giving players a secure and fair environment where they can learn and have fun" commented Navkiran Singh, CEO of Pokerbaazi.
It may be noted that more than half a dozen poker rooms are operational in Bengaluru as the Karnataka High Court has granted legal protection to poker by virtue of an order in favour of Indian Poker Association in 2013.  Pokerbaazi has captured a significant market share in an increasingly competitive online poker market.