Spartan Poker in legal tangle, accusations galore, two rival websites to be launched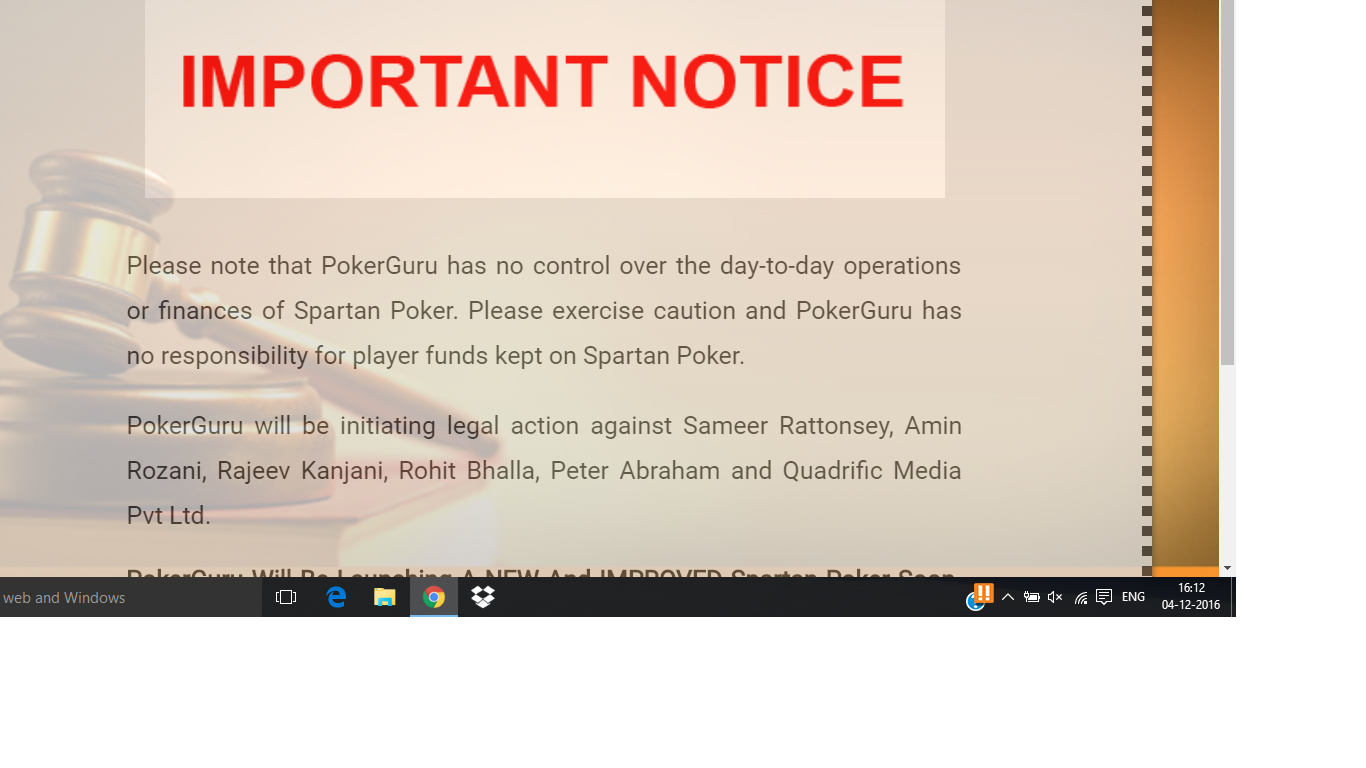 Spartan Poker, one of India's prominent poker websites is in a legal tangle, with two rival promoter factions hurling accusations at the other. One faction is led by Pokerguru.in promoter Rajat Agarwal, while the other one comprises of the promoters of the Indian Poker Championship (IPC).
This morning a notice was put on the Spartan Poker website which read as follows: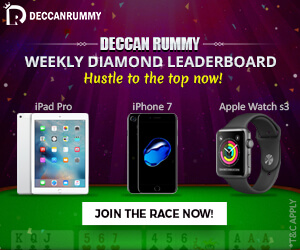 Please note that PokerGuru has no control over the day-to-day operations or finances of Spartan Poker. Please exercise caution and PokerGuru has no responsibility for player funds kept on Spartan Poker.

PokerGuru will be initiating legal action against Sameer Rattonsey, Amin Rozani, Rajeev Kanjani, Rohit Bhalla, Peter Abraham and Quadrific Media Pvt Ltd.

PokerGuru Will Be Launching A NEW and IMPROVED Spartan Poker Soon. Keep watching this space for more updates!
A representative of Pokerguru added, "All clarifications will be posted on the website – SpartanPoker.com in due course."
On the other hand, the rival promoter faction led by poker entrepreneur Amin Rozani noted that the Pokerguru faction had misused its intellectual property and they intend to launch a new poker website by the name of 'The Spartan Poker'.
Rozani noted as follows, "It's a misuse of Spartan property and for now we have changed the domain to TheSpartanPoker.com"
Earlier this year, SpartanPoker was in a controversy over charging a higher rate of 'rake' or 'user fee' than stated on the website, which had outraged poker players in India. It is unclear what the genesis of the dispute between the two rival factions is, but it seems that the matter stems from alleged misuse of player deposits.
The dispute is the first major and public legal dispute in the online poker industry and it is unclear whether the player deposits and winnings will be protected, as two websites with the same name are set to be launched.  This legal tangle has definitely  cast the entire online poker industry in a negative light and one hopes that the dispute is resolved amicably.