Feature: Gaurav Gaggar talks about his latest venture Brain Duel Games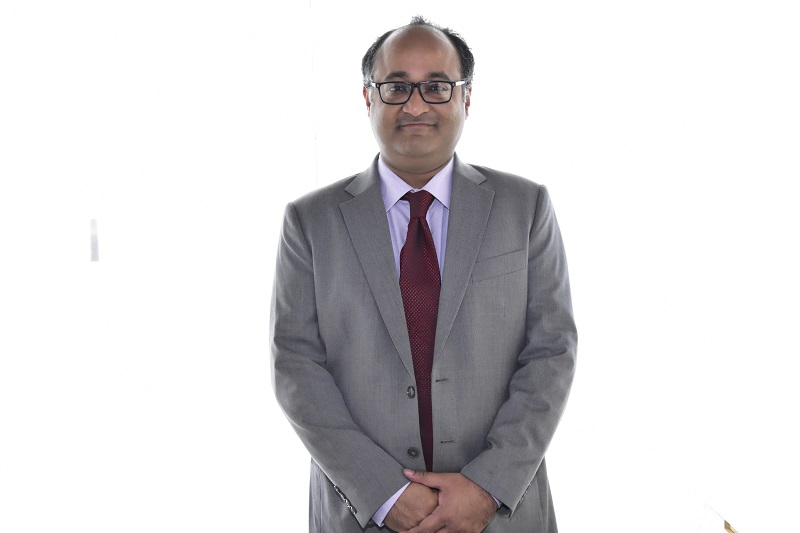 Delhi-based chartered accountant Gaurav Gaggar has been one of the early movers in the online poker space. He was one of the key persons responsible for starting Adda52, India's first online poker website. He has also started other ventures in the e-commerce, healthcare and research space.
In this exclusive conversation, Gaggar discusses the launch of a new Mind Sports league that he co-founded. He also talks about the other opportunities and challenges in the skill gaming space.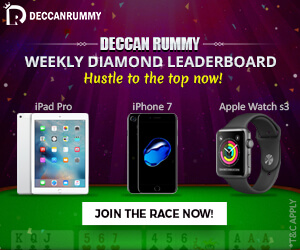 Full interview:
Q. You have been actively involved in the online skill gaming and poker industry since 2009-10. Can you tell us about how you got involved in this space and your ventures prior to Brain Duel?
Gaurav Gaggar (GG): My brother Vaibhav and I are avid gamers and had a vision as early as 2005-06 to lead the online real money gaming revolution in India. Vaibhav as a lawyer was clear that poker as a game of skill is exempt from the Public Gambling Act and gave us the opinion to go ahead and launch real money poker online. This was all the ammunition we needed to take the next step, which we did along with our other co-founders and launched Adda52.com in 2011. Adda52 went on to become India's number 1 poker portal, a position it holds even today. We exited Adda52 in 2016 and are now involved in incubating a few other ventures in the real money gaming space including in poker.
Subsequently, Vaibhav and I worked with the Government of Nagaland to bring about the Nagaland Prohibition of Gambling and Promotion and Regulation of Online Games of Skill Act. We also continue to work with several gaming companies in advisory and strategic roles. Our mission is to create the right ecosystem for skill-based real money gaming in India.
Q.  How did this idea about starting a mind sports league come up? Can you share more details about the games that will be hosted, franchisee model, prize money, dates and format?
GG: It's been our constant endeavour to grow the skill gaming industry in India. We had the idea to launch offline tournaments and leagues as far back as 2010. However once we exited Adda52 we strongly felt that like poker other games of skill too should similarly be recognized and players who have dedicated their lifetime to playing a certain game of skill should have a platform to showcase their skills and be given the opportunity to build a well deserved recognition.
Initially we will be launching leagues for chess, poker, quiz and e-sports. The plan always was to host the licensed launch event in the capital with coverage from national media and attract those interested in such a format to reach out and partner with us. We received a tremendous response to the launch and are in advanced stages of discussions with industry stakeholders for each of these mind sports. We are currently in the process of finalizing the tournaments and leagues and their structure.
The idea is to be able to reach the far corners of our country so the formats will allow contestants from even rural India to participate in online qualifiers and have a shot at large life changing prize pools. We aim to change the landscape of skill gaming in India and will announce the details once we have finalized the structures and formats.
Q. Considering that there are already 2-3 other leagues already happening (especially for poker), why did you decide to go ahead with the mind sports league? What distinguishes your league from others?
GG: Mind Sports League and tournaments is about skill based gaming and not just poker. For any player of a game it is important to be able to showcase their skills, compete, win, be recognized for it and also earn money and adulation. We felt that there is a genuine lack of platforms for various Mind Sports and it is this gap that we endeavor to fill. Since we are talking about Mind Sports, poker is very much a part and parcel of it and is one of the games we will be taking up. Each of these games have their own nuances, and we are in the process of curating tournaments and/or league structures for different games based on these individual nuances.
We shall be coming up with more details as and when we are ready but I can safely say that we will be trying to create structures which are out in the open vis-à-vis in casinos or underground situations, they will be legal and with sanction from authorities and shall be inclusive, which means that we will involve all stakeholders of a particular game rather than create properties to cater to individual companies alone. It is this democratization of the game which will allow us to take these games to the deep parts of India and cater to the 500 million smart phone user community which is only going to grow.
Q. You invited celebrities like actor Arjun Rampal and chess grandmaster Tania Sachdev for the launch event. Are you going to involve celebrities and eminent persons in your league? Can you share more details?
GG: Yes we will certainly have more celebrities joining the bandwagon to promote Brain Duel and each mind sport associated with it. This will increase our reach to the skill gaming masses and create an aspirational value to the brand and the property. We have begun discussions with a few celebrities who have a passion for mind sports and wish to take their favorite sport to the next level.
Q. What is the business model of the mind sports league? How do you plan to generate revenue?
GG: Brain Duel is a movement to create IPRs for various Mind Sports. Each game which we take up shall be treated differently based on individual requirements like type of people playing the sport, the reach, the packaging, the formats etc.
For instance, chess has the largest following as a sport in India but is currently positioned as a very serious sport and is played across ages and demographicsvis-à-vis poker, which is a far younger profile sport, comes across as more edgy, and where the money involved per player is more.
We will curate formats of tournaments and leagues keeping the above profiles in mind. What is interesting is that unlike physical sports, we have a huge opportunity to create properties which are a confluence of online and offline. It is our firm belief that with the deepening penetration of internet and smartphones and the fact that in the coming times people of all ages and demographics shall be playing online, we are in a very unique position to create something which shall revolutionize consumption patterns in India and are happy to be working towards it.
Naturally, with the creation of such IPRs there are several monetization possibilities including the ones which are available to traditional sporting properties like cricket, kabaddi, wrestling as well as other online options.
Q. Are you going to broadcast the league live through television channels or Over the top (OTT) providers?
GG: Post the star studded launch in Delhi, we have offers from both television and OTT providers, we will take this call separately for each sport. As of now we are yet to freeze on the media strategy but we will certainly do so as prior to announcing the formats and structures for each sport. The idea is to create world class properties which shall be monetized in multiple manners.
Q. In terms of legality of the format, do you see any difficulty or issue in holding skill games events for real money, especially considering the fact that some High Courts have ruled against the game of poker?
GG: As you know,most states have exempted skill-based games from the ambit of gambling. There are,however,some state governments and High Courts who have disallowed even skill-based games to be played with real money.
While we will continue in our endeavor to open the minds of such states to the merit in allowing players of games of skill to earn money and recognition from their talent, we will respect the local laws and conduct our events in those states which do allow such mind sports.
Q. Brain Duel recently hosted poker tournaments in Delhi and stated that they had obtained license from the authorities for the same. Can you share details about this licensed poker tournament?
GG: We spent over a year working with the authorities and convincing them to obtain a formal license to hold the mind sports event in Delhi for poker, rummy, chess in April. It was not at all easy as we had to satisfy them on the legalities, the structures, the way we were conducting the games etc.
However, having pulled it off, it will go a long way to create benchmarks in the skill-based gaming domain especially bringing these games out from the underground and casinos.In terms of the actual event,we had a limited entry 54-person Texas Hold'em Poker tournament which was anchored by PokerHigh.com and co-anchored by Hippo52.com. The response was amazing and all seats were pre booked well before the day of the event. Aditya Kumar won the first place.
We also had a celebrity Poker table to add even more excitement. Vidushi Mehra won the Celebrity tournament while Arjun Rampal was the runner up.We had promoters of many online Poker sites including thespartanpoker.com, PokerBaazi.com, PokerHigh.com, Hippo52.com and  9stacks.com join the celebrity table. It was amazing to see the industry come together and support the event. This is the kind of inclusivity we aspire to achieve through these events. For chess, we had over 50 entries and the tournament was won by GM Vaibhav, while rummy also saw more than 20 entries.
Q. How do you see the online poker and skill gaming space evolving over the next couple of years, especially considering that there are several legal challenges including adverse court orders, legislative bans and ongoing litigation?
GG: Indians have a natural affinity towards games of skill and have been playing them at home and in social clubs for generations. The online real money gaming revolution has now given them the opportunity to play their favorite mind sport online. Considering the lack of time especially for those leading busy lives in metropolitan India, this number of online skill gamers is bound to only increase. Couple this with the smart phone revolution that's taken over our country, I would say we have an industry that's going to grow leaps and bounds over the next few years.
This is an industry that needs to be monitored and regulated to avoid fraudulent companies cheating consumers. So while some states like Nagaland and Sikkim have taken steps to legislate and regulate skill based gaming thereby increasing revenue to the state, some others like Telangana have taken a decision to disallow such games altogether.
Similarly while the High Courts of Karnataka and Calcutta have recognized poker as game of skill and allowed it to be played for stakes, the High Court of Gujarat has taken an adverse view on the matter and is now in appeal before the division bench.
We all know activities that are prohibited have a tendency to go underground and allow racketeers to prosper at the cost of the consumer. So in my view it's always better if states move to regulate instead of prohibit, especially considering that games of skill are by definition exempt from the ambit of gambling and are not taboo. The industry must come together to spread awareness and strive for further legalization while keeping a close watch on the ever-evolving legal scenario to ensure they are within the ambit of the laws of the land.