PokerBaazi's newly launched mobile app can win you a Jaguar and a trip to Vegas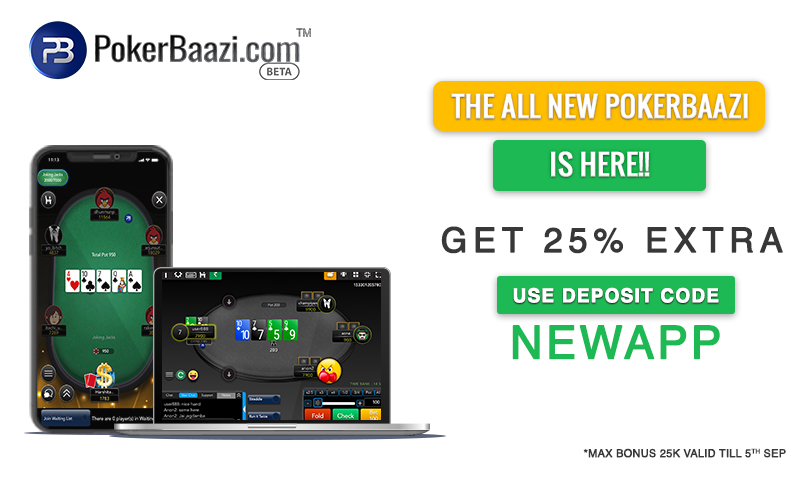 India's most trusted poker website, PokerBaazi.com has launched its new website and smartphone apps on 21st August, 2018. The website and apps flaunt an intuitive and free-flowing user interface including a portrait mode for playing cash games as well as tournaments,  and would feature the company's new Rewards system called Baazi Rewards.
The new rewards system is based on the company's extensive market research and customer feedback. It will reward both old and new poker players for the duration of time they would play poker on the company's app or website. Commenting on the launch of the new interface, Navkiran Singh, CEO of PokerBaazi said, "I welcome you to a new approach to play online poker where you can get rewarded by simply playing on PokerBaazi. Our unique reward system appreciates your love for the game.  I am sure you'll love it."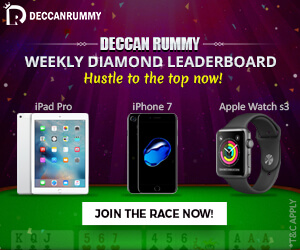 PokerBaazi has also announced super grand prizes some of which have not been seen anywhere before. Players can win a Jaguar XF, a trip to Vegas, ICC Cricket World Cup Package and a Bahamas cruise package among other prizes. Other prizes include tournament tickets, Real Cash Prizes and gadgets like iPhones. If not for prizes, players can also opt for weekly Cashback program. Things to check out include:
New website and apps
PokerBaazi is all set to wow you with its newly released website and smartphone apps that feature following new updates:
The new website (pokerbaazi.com) is more fluidic and will offer an intuitive interface.
The new app features one of the first of its kind Portrait mode for single-handed use. It means that players can now play their game for longer duration of time without getting tired.
The new app is battery efficient.
Players can now make transactions without exiting from the app.
Players can see all open tables in the mini preview bar on all screens including tables, lobby, cashier, etc.
The players can now swipe between the Lobby and the Tables with just one touch on the apps.
The app is launched in the beta phase today.
Baazi Rewards
The company has launched two different and innovative types of reward structures to cater to two all categories of players.
The first program is called Loyalty Rewards Program. Players can play their game and keep on accumulating Reward Points without any 'last date' or 'expiry'. They can go on to win a Jaguar,  international poker packages and more through various levels. Each level gives away prizes worth equivalent to minimum 20% rakeback and there are certain premium levels which away upto 50%.
The second program is called CashBack. Useful for those players who put-in high volumes every week, this program allows players to get weekly Cashback upto 40% credited directly in their PokerBaazi accounts every Monday.
Awesome Autumn
PokerBaazi has unveiled its stellar line-up of attractive tournaments and series that would run from  20th August  to 30th September, 2018. This promotion would also feature two exciting Leaderboards that are aptly called Major and Minor. These two leaderboards feature cumulative prizes worth Rs. 17 lakhs and winners can win tour packages to Australia and scores of other prizes through them.
Disclaimer: This article is a sponsored post and does not necessarily reflect the views or opinions of the authors of this website. Readers may treat this as an advertorial.