Win a day with Sunny Leone at 11Wickets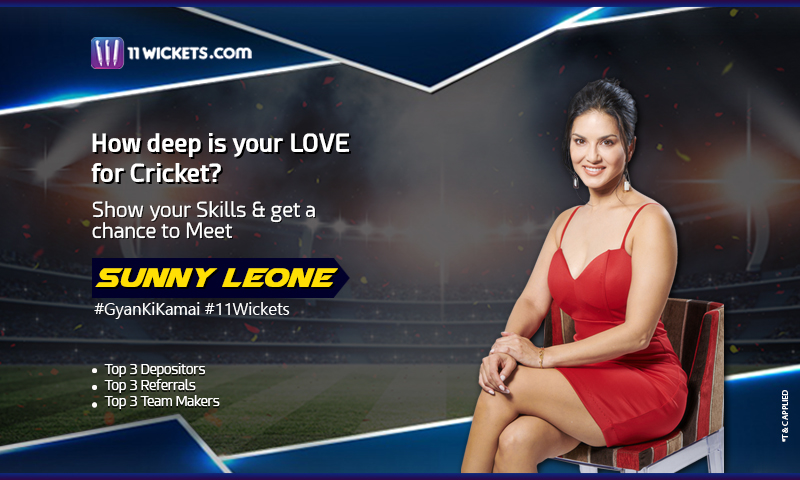 What happens when your love for fantasy cricket games matches with Sunny Leone's? Simple, you can get a chance to meet her and discuss your game with her!
We know how excited you are about Sunny Leone, so we thought we should give you more reasons to be excited. Download the 11Wickets app or log on to 11Wickets and you could stand a chance to meet Sunny Leone in person.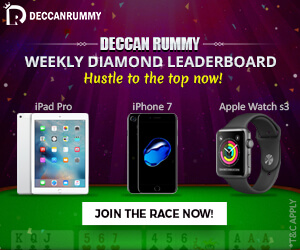 Sunny will meet 3 top referrals, 3 top depositors and 3 top team makers and share her fantasy cricket tips with them. Get ready to share your fantasy game tips with this youth Bollywood sensation and also be a pro in this online sport.
All you have to do is download the 11Wickets app or visit the website to start making your fantasy cricket team for different cricket matches available. Deposit cash through popular wallets such as PayTM and also pay using Amazon Pay where you can also win 50% cashback, refer as many friends as you can and be the top game-player.
11Wickets has launched "Meet Sunny Contest" for its users as a small New Year gift. Sunny Leone is the brand ambassador for the fantasy sports platform since August 2018. The platform has been launched in May 2018 and has already garnered over 1 million registered users. All the registered and new sign-up users are invited to join and be the part of this contest.
Users can take part in this competition till 28th February 2019 and can qualify in any one of the three categories. The event pass is non-transferrable for the winners.
Play, compete and make one of your evenings dreamy with Sunny sitting beside you and listening to you!
So what are you waiting for? Download the 11Wickets App and get ready with all your cricket skills and knowledge for Sunny.
Sunny is coming to beat you at your favourite daily fantasy cricket sport! Stay cool and play on!
Further information is shared on 11Wickets. Please do visit and play!
Disclaimer: This article is a sponsored post and does not reflect the views or opinions of the authors of this website. Readers may treat this as an advertorial.