Participate in 11Wickets' 'Win a Bike' contest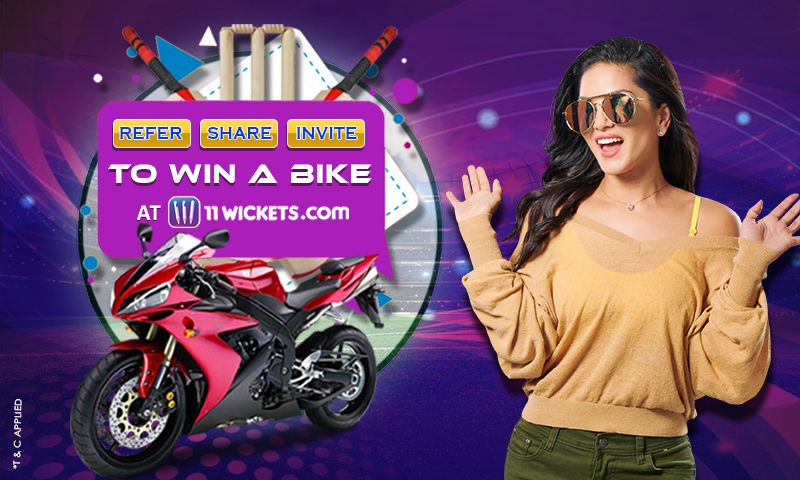 "Friendship is never anything but sharing!" And love only grows by sharing!
This year, give some cheer and receive maximum as cash back! Refer your friends, get to win a bike. 11Wickets has started this exclusive refer & earn program. Means now you have got the opportunity to play fantasy sports online and also earn in a unique way! Want to know more? Then checkout the offer details given below: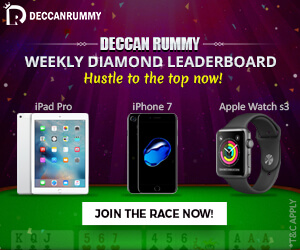 11Wickets Refer and earn a bike offer
11Wickets has an exclusive offer in their bag for the fantasy cricket game fans. Refer 1000 friends, a minimum, through your referral link or share your refer code. And reach the top of the leader-board to win either a bike or ₹ 50000 in cash.
Are you new to 11Wickets? Then, download 11Wickets app or website from here.
Open app or website > click on signup > enter email id, password. Enter the email OTP, confirm the terms and continue. You will find an option to enter referral code.
Are you an existing 11Wickets user? Then just login to your account & go to the "Refer a Friend" section.
Here you will get your personal referral code and link.
Share the code with your friends, who don't already use 11Wickets to play their first Fantasy cricket game. You can also invite your friends with your referral code through WhatsApp, Facebook, Twitter and other social media platforms.
Ask your friends to download & signup on 11Wickets.
The more number of friends sign up at 11Wickets, you get nearer to the chance of grabbing the prize offered.
But wait, there's more!
Referring a friend will give you an additional bonus of ₹ 10, which will credit to your "Bonus Balance". And now you can also earn 50% cashback with "Pay using Amazon Pay" till 31st January. Details on this referral offer are available here.
Rack up referrals before 31st January 2019.
The month end – Thursday, January 31 – is the last day to refer & earn also earn 50% cashback, and you won't believe the #GyanKiKamai we've got to give you on the first month of New Year 2019!
So don't wait – go get referring, build up your fantasy sports team and enjoy your GyanKiKamai moment!
Disclaimer: This article is a sponsored post and does not reflect the views or opinions of the authors of this website. Readers may treat this as an advertorial.