WPT Vietnam winner Dhaval Mudgal talks about poker developments in 2018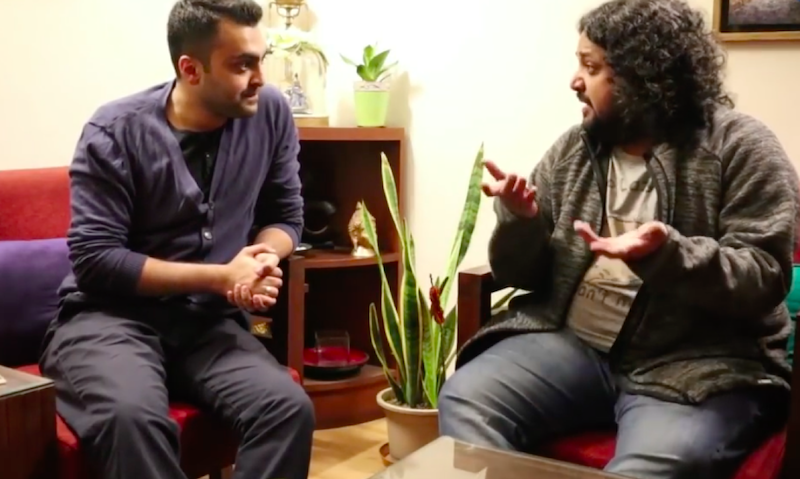 Dhaval Mudgal, the winner of WPT Vietnam and one of India's top poker players, recently gave an interesting interview to Raj Juneja, the host of Poker Life India.
In their discussion on PokerGuru TV, Mudgal and Juneja spoke about various poker developments  that affected the growth of poker in India in the year 2018.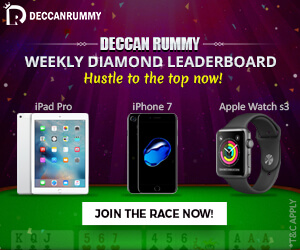 The discussion began with the variables affecting the game at the macro-level. Juneja noted how better internet connectivity and higher smartphone usage is changing the gaming market. He also pointed out the huge funding received by companies like 9Stacks.
Mudgal and Juneja went on to appreciate the way 9Stacks used its Rs. 27 crores funding by taking more than 50 Indians to the #LFGVegas promotion, and now sending a lot of players to play in Australia, as well. Mudgal said, "It's important to engage new people (players)… it's a big responsibility that lies with people (poker companies) who get big fundings."
The duo spoke about the trailblazing run that Team India had in international events in 2018. They recognised a few Indian poker players who performed well at events like WSOP and APPT Macau—Nishant came 34th in WSOP and cashed in Rs 1.57 Cr, one of Dhaval's closest friends, Nikki (Nikita Luther), won a bracelet, and Paawan (Bansal) did well in Las Vegas. Mudgal appreciated the fantastic performances of Indian players in 2018.
They briefly touched upon the tweets by Lok Sabha MP Dr. Shashi Tharoor on the sports gaming private member's bill introduced by him. The Poker Life India host raised an important question about All India Gaming Federation (AIGF)—'If there is a new start-up poker website, are they bound to join AIGF or can they operate outside of it?'
To this, Mudgal replied saying that he doesn't think that there is anything that compels any poker start-up to join AIGF. However, he also put across his viewpoint on the importance of being affiliated to an organised body that can regulate and systemise gaming.
Speaking on the topic of RNG, Mudgal said that companies like Poket52 that claim of bringing in safer RNG system with the help of blockchain technology will be game changing only if the security enhancement offered by them is significantly higher than the existing operators. He also asked that in case Pocket52 and other such companies are really offering safer games, then does it mean that the current ones are not secure?
The duo also spoke about how social media is used as a medium by poker players to voice their opinions about poker platforms, as was recently done for Adda52 and The Spartan Poker. They questioned the authenticity of the criticism sometimes received by such platforms on social media.
This led to Mudgal pointing out the importance of unity and long-term thinking among poker players. He said that players should not go for short-term gains at the cost of compromising the quality of the game in the long-run.
Another important point discussed by the duo was about big big money coming into fantasy league gaming platforms. For example, Dream11 got $100 million investment from Tencent Holdings from China.
Mudgal noted that 'truly, fantasy sports has ridiculous potential in our country.'  He stated that specially, for games like cricket that have a large customer base, the prize pools can reach billions even if small ticket prices are charged from each player.
The ace poker player showed optimism about the potential of some of these huge prize pools and funding trickling into the poker sector of the gaming industry, too.
He, however, expressed slight concern about the large hold of the popular and huge fantasy gaming sector on the regulations that will take affect for the gaming industry as a whole.
He mentioned how, with huge funding, fantasy sport platforms may easily be able to afford draconian taxes, while poker players cannot afford to pay the same, at present.
He also noted how the changes that poker players want in the gaming industry are far deep rooted than the changes required in Fantasy gaming and Rummy sectors. He indicated that poker players would hope for a more customised regulation for the poker industry than a one-fit-for-all solution for the entire gaming industry.
Nevertheless, the duo noted that any regulatory changes in the gaming industry are more likely to be brought to fruition after the elections of 2019.
They briefly spoke about the social stigma around poker in India. Mudgal shared his experience of how people abroad find playing poker for a living cool, while people in India think of it as gambling. However, they noted how the perception about the game is changing over time.
Mudgal also noted the contribution of poker leagues like PSL, Match IPL and GPL India in bringing the right exposure for poker among the mass audience. He said that such platforms show people how exciting this sport is and motivate them to join existing players in playing poker.