IPA to launch new poker room in Radisson Blu Delhi & 3 other locations by 1st May

Exclusive Indian Poker Association (IPA) is set to launch four more poker rooms in the country- three in Ahmedabad and one in Delhi by 1st May. KN Suresh, Secretary of IPA made the announcement on his Facebook page.
When asked about to comment on the development, Suresh confirmed the news to Glaws and stated that IPA has signed an agreement with the Radisson Blu Hotel at Paschim Vihar in New Delhi and three other five star properties in Ahmedabad. He further added that the Radisson Blu poker room, launched as a joint venture between IPA and other local partners, would operated under the brand name 'Safe House', two poker rooms in Ahmedabad would operate under the brand name 'VIP Premiere Lounge' and another one would operate under the name 'Quads@IPA'.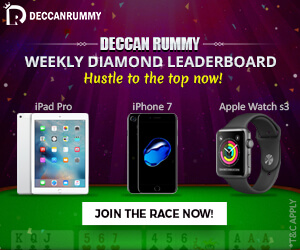 Suresh also claimed that IPA is going to launch poker rooms in major cities like Rajkot, Surat, Gandhinagar, Baroda, Surendranagar, Gwalior, Indore, Varanasi, Gurugram, Chandigarh, Chennai, Hyderabad, Kochi and Mumbai in the near future.
On being asked about the legality of the poker rooms that are proposed to be operated, Suresh said that the existing precedents have convinced the Radisson Blu and other locations to lease out the properties. He added that IPA would approach the courts in case there is any interference from the police or other local authorities.
Suresh also  claimed that IPA has received a letter from the Union Ministry of Sports & Youth Affairs regarding the game of poker and is striving to get recognition from the ministry as an official association representing the sport of poker.
IPA has been at the forefront of approaching courts to get recognition for poker as a game of skill. In the past, IPA has got court orders from the Bangalore and Calcutta High Courts that have directed police to not interfere in poker games.
In 2016, IPA also filed a petition in the Gujarat High Court seeking a direction that poker is a game of skill. Subsequently, three other clubs have also filed similar petitions in the Gujarat High Court. The matters are still pending in court, having been adjourned several times. The cases  are now likely to come up for hearing on 9th June, 2017.