Sachiin Joshi and Raj Kundra spar over Match IPL dues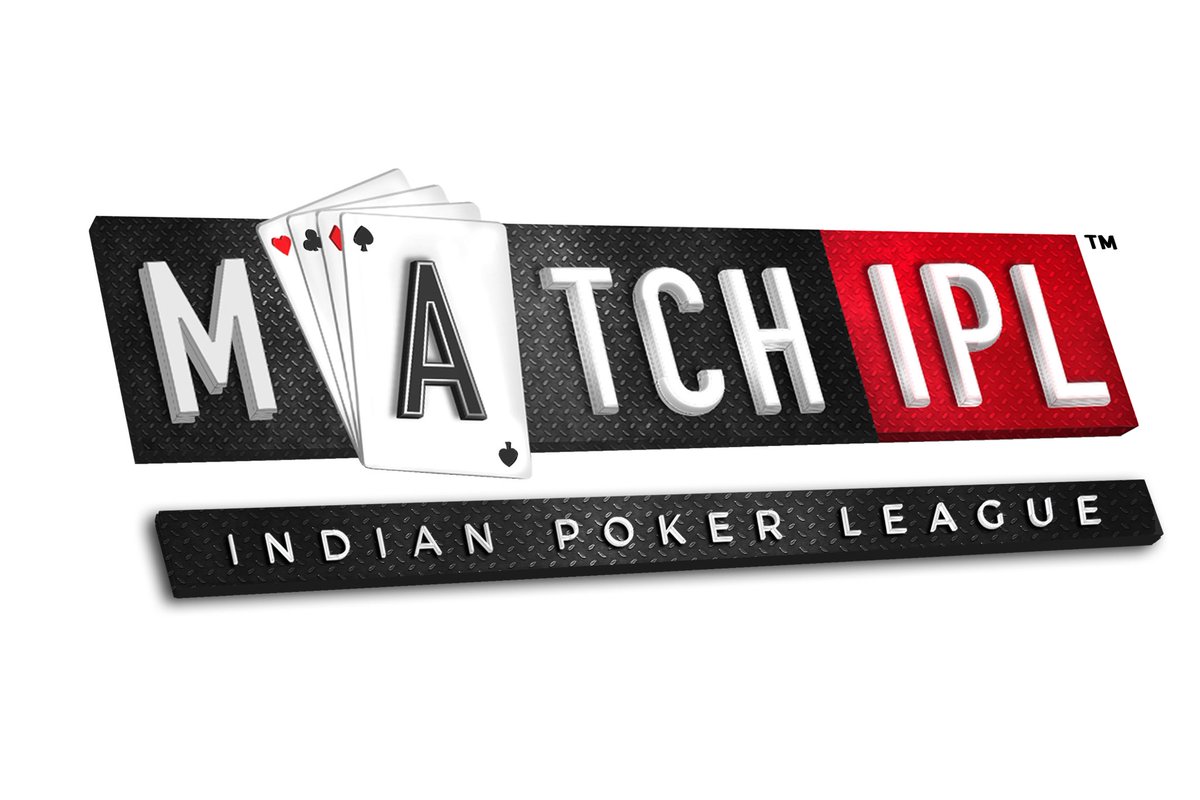 Former promoter of Match Indian Poker League's Goa Kings team, Sachiin Joshi and the league's founder Raj Kundra exchanged harsh words against one another over alleged non-payment of dues and allegations of rigging of the Match IPL team, as per a report in the Mumbai Mirror.
Kundra alleged that Joshi had defaulted on the payment of a forty lakh rupee franchisee fee for his 'Goa Kings' Match IPL team and the cheque issued by him had been dishonoured.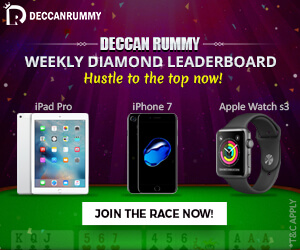 Kundra further alleged that Joshi, after taking advantage of the publicity and mileage offered by his league, refused to make the payment of the franchisee fee and did not answer his repeated calls and messages. He added that Match IPL will be taking appropriate legal action against Joshi for defaulting on the payment.
Joshi's representatives, on the other hand, stated that there was no contract with Match IPL and hence no payment has to be made by them. Joshi also made a startling allegation that the entire Match IPL tournament held on 17th and 18th November, 2017 was 'rigged' to ensure that one particular team won the contest and prize money associated with it.
Manoj Asrani, a representative  of Sachiin Joshi while making the allegation of rigging in the Match IPL event said, "Raj Kundra initiated a poker tournament by the name of Match IPL and around 10 teams were formed. There were commitments made and the same weren't delivered. When we got to know that the tournament was rigged for a specific team to win, we withdrew our participation and did not sign any agreement. We made sure that the payments don't clear as there was nothing to pay for and also informed other partners that we are out of this fraudulent tournament. We are pursuing this legally and will make sure that this goes through the right justice channels."
Both Joshi and Kundra exchanged harsh words and made personal remarks against one another on Twitter besides maintaining that they were right and would fight the matter legally.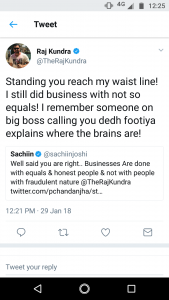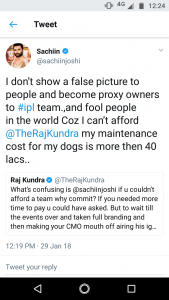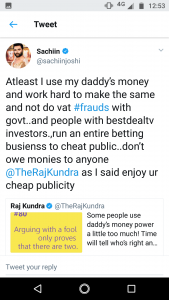 Meanwhile, the Indian Match Hold 'em Sport Confederation, the federation which organises the match poker league in India, in a statement noted, "Match Poker as a sport is completely transparent and cannot be 'rigged' in any way or form. We are shocked and saddened by these allegations (of rigging) being made by Mr. Sachiin Joshi as they are completely false."
Patrick Nally, the President of the International Federation of Match Poker (IFMP), which is the umbrella body responsible for overseeing the conduct of match poker tournaments also rubbished the allegations made by Joshi and said, "It is impossible for Match Poker to be 'rigged' or the system to be gamed. I can assure you that nothing of that sort has been done and the Match IPL, and Match Poker, is a clean and completely honest professionally run sports league. Mr. Sachiin Joshi's allegations are unfounded and without any basis. Unless an unconditional apology is rendered by him immediately, we will be forced to explore our legal options against Mr. Sachiin Joshi."