Petition seeking recognition for poker as a game of skill withdrawn from Delhi HC
Exclusive A criminal writ petition filed by poker player Karan Mutha in the Delhi High Court seeking recognition for the card game as one that involves skill and asking for quashing of criminal charges has now been withdrawn from the court.
Mutha in his petition filed last year had claimed that the police while raiding a card game conducted in Greater Kailash area of Delhi in September 2016 had not specified the game that was being played.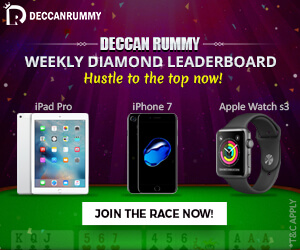 He further stated that poker being a game of skill is exempt from the ambit of gambling under Section 13 of the Delhi Public Gambling Act, 1955. He had also noted that the Karnataka High Court, statutory provisions in the West Bengal Gambling and Prize Competitions Act, 1957, as well as an online skill games law in Nagaland have held poker to be a game of skill.
Mutha had also submitted that various poker leagues are being conducted and poker tournaments are being held in India and abroad. He therefore had urged the court to quash criminal charges and the FIR filed against him, since he was playing a game that involved a substantial amount of skill.
However, when the matter was listed before a bench of Justice Mukta Gupta in the High Court today, the petitioner's counsel asked for the case to be withdrawn which was allowed by the court. The matter will now be heard by the trial court, where charges have already been framed against the petitioner.
Interestingly, non-bailable warrants were issued against Mutha in June 2018 by the trial court for not being present on the date of the hearing and he was later taken into custody on 4th October, 2018. On approaching the Delhi High Court, he was granted bail on furnishing a personal bond of Rs. 5,000/- and one surety.
Apart from Mutha, the other co-accused in the case have already pleaded guilty to the charges of gaming in a common gaming house and were punished with a fine by the trial judge and no imprisionment was awarded to them.