Feature: Ability Games CEO Navneet Makharia talks about his vision of creating India's leading skill gaming company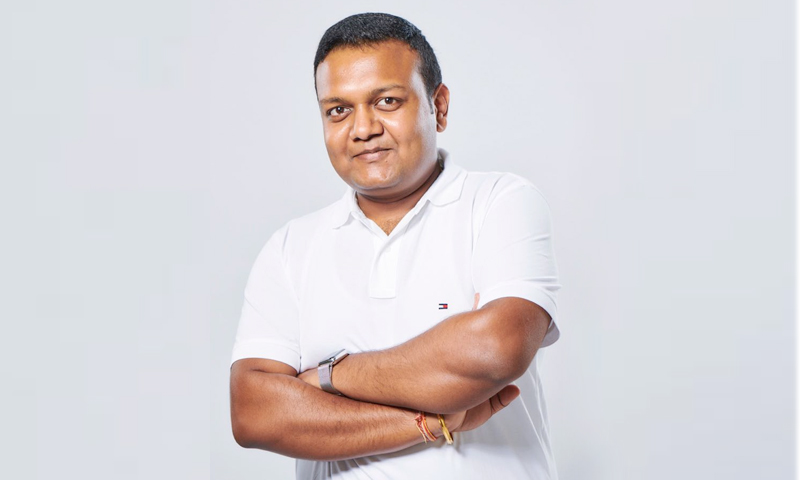 Navneet Makharia, CEO of Kolkata-based Ability Games Pvt. Ltd. decided to foray into the skill gaming industry a year ago, after dabbling in the medicine and cement sectors. According to Makharia, he started the company with the aim of creating a brand similar to the EA Sports of skill gaming in India. Today, Ability Games operates a poker website, PokerLion and fantasy sports website 11Wickets. The company also plans to foray into online rummy and other games in future.
In this interview, Makharia talks about his decision to start an online gaming company, progress made by his two gaming websites so far and plans for the future.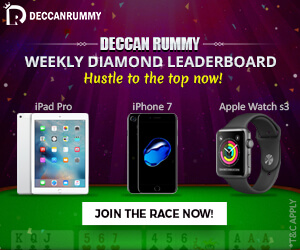 Full interview:
Q. Can you tell us about how and why you decided to enter the gaming space and start Ability Games?
Navneet Makharia (NM): I went ahead with Ability Games Pvt. Ltd., when a mission came to my mind. It was to build Ability Games as a pioneer company in Indian gaming world just like EA sports. You might know that as compared to developed markets, the gaming ecosystem is in its nascent stage in India.
I have been playing poker since long, you can say since my college days, and have mastered the game. I have been wondering how to connect the game of poker with others in a seamless approach, hunted down and did find some options online, but most were not up to the mark in terms of graphics, interface etc.
The amazing part of our journey is that we sketched out a business plan on a napkin at dinner party during one of the co-founder's daughter birthday. This is how we started Ability Games in July 2017. It was our dream to build a poker platform which initiated the creation of Ability Games. Ability Games is the umbrella under which we are developing various gaming apps.
Q. The skill gaming market, especially the fantasy sports space in India is extremely competitive with dozens of established websites already engaged in a fierce battle to gain customer loyalty. How is Ability Games planning to differentiate itself from the rest of the brands?
NM: Okay, practically we are new in the industry. You cannot expect magic from a company which has just completed 1.5 years and is still in the process of researching the market before diving deep. But we, the management and the entire team of Ability Games believe in "Being useful, being innovative and being consistent."
In this skill gaming industry of India, surely the competition is fierce amongst the plethora of gaming platforms available today and all are eager to gain customer loyalty. However, we are a team with purpose and passion and that is what differentiates Ability Games from other.
And of course, there are lots of strategies we are coming up to make us distinctive from the other brands, but that is the step we are taking slowly and steadily. We have grown fast, however we need some time before gaining a strong foothold in the industry.
Q. Your fantasy sports brand, 11Wickets has grabbed a lot of attention and eyeballs with the engagement of actress Sunny Leone as brand ambassador and aggressive advertisement campaigns on television and cinema halls. Can you tell us more about 11Wickets? What is your plan to grow your fantasy sports platform?
NM: We are happy to rope in this Bollywood sensation, Sunny Leone for the promotion of 11Wickets. We are happy that this association has brought in the youth of the nation to our platform. Our user base has increased dramatically because of the promotional campaign involving Sunny. You can imagine how much attention the younger generation of India gives to celebs. It's just like Shahrukh Khan is promoting the "Lux bathing soap" and we buy them.
11Wickets has been launched in May 2018 and in December 2018 we can proudly say that our platform has grabbed some massive eyeballs in the fantasy sports market of India, both of the competitors and the users. Growing the platform for us means coming up with new exciting offers in future, out-of-the-box strategies and staying consistent in our good performance.
Q. Apart from daily fantasy and the draft based format, do you see other innovative formats of fantasy sports that engage users in a better way coming up? Are you looking to offer innovative formats of fantasy sports?
NM: I don't think innovation of other formats will come up while answering this question now. All the brains (the team of Ability Games) are working to plan out something new. We will definitely tell you once we come up with it.
Q. Ability Games already offers online poker through its website PokerLion and fantasy sports through 11wickets. Any other areas in gaming that you are planning to enter?
NM: Yes, Ability Games will soon enter the rummy space with their new website, Rummy24. It (the product) is in its development phase. We hope to rock the rummy world as well like we have rocked the poker world with PokerLion and fantasy sports world through 11Wickets.
Q. With both the major brands, Khelplay and Pokernation exiting Microgaming's Indian Poker Network, do you have plans to revamp PokerLion? What is going to be your strategy to grow the online poker vertical?
NM: We are still working with MPN (Microgaming Poker Network), though PokerLion is soon going to be revamped. You have to wait for that to happen. The most important plan for us is to remove the taboo about poker and promote it throughout India as a sport.  I tell every single person I meet to play poker as a game of skill as luck has nothing to do with it.
PokerLion is just a baby of 10 months and growing it in the present scenario and competition in the industry is quite challenging. But what is life without a challenging challenge? Our strategies come up as challenges are being thrown at PokerLion from various corners.
We take the feedback of our users to make improvements at our platform. We do the market research to find out what we are lacking and what more we can give to our users and then work to improve it.
Q. There was a bit of controversy regarding your Match Indian Poker League team, Goa Lions refusing to participate in the tournament and later on you even took the matter to arbitration. What is your complaint regarding the way the league is conducted and has there been any update on your ongoing legal case?
NM: No comment as the matter is sub-judice.
Q: There is lack of clarity on the legal front, especially pertaining to online poker, with some states banning it and matters pending in some courts. What do you make of the legal situation vis-à-vis poker and skill gaming, do you see the picture becoming clear in the next couple of years?
NM: Like I said earlier, apart from focusing on making PokerLion the best poker platform for poker fans, we are aggressively campaigning that poker is a game of skill and not luck. This will help in making user awareness in different parts of the nation.
Q. What are your short-term and medium term plans for Ability Games? Any plans to raise funds from institutional investors?
NM: I will give all my energy and focus along with my entire team in bringing the best of Ability Games and the products we are developing under it. It is still early days for both of our launched initiatives, PokerLion and 11Wickets. The focus is on building a strong platform and offering supreme services to players. I wish to see 11Wickets and PokerLion become trusted online gaming platforms in the near future along with Ability Games being a force to reckon with in this industry.
Raising capital from institutional investors takes significant time and resources and therefore must be planned accordingly. Proper planning minimizes transaction costs and increases the likelihood of a successful fund raise. We have that plan and we are in talks with numerous investors. The company is in advance discussion for overseas investment soon.
Hope all our users will be with Ability Games and support us in our endeavour. Play online games and have fun!