Indian Gambling Laws in the Spotlight with Explosion in the Online Gambling Market- Guest Post By Egaiarasu [Sponsored]
In the past few months, there has been a sudden surge in interest in gambling in India. One of the key reasons for this is the fact that internationally, operators have geared up to provide patrons with sites that run on cutting-edge technology and software, and offer an impressive game variety and casino bonus that has them going back for more. With bettors across the world getting the chance to make the best of the sudden proliferation in this industry, players in India don't want to get left behind.
Many sites and land-based sportsbooks offer gambling services to those interested in making wagers even though it is not legal in India. One of the most common forms of gambling that bettors tend to engage in, in India is sports betting. While most offer standard betting opportunities, few bookmakers allow bettors to make special wagers on games. Most often, such services are accessible to bettors only through contacts who introduce them to bookmakers.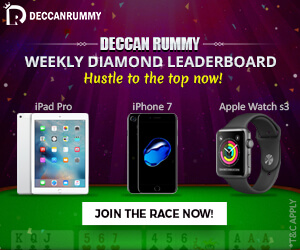 Bettors in India have been eager to access the online sportsbooks, casinos and game rooms offered by international operators. Recognizing the need for a platform where Indian bettors can wager, and the promise it has (as a growing market), international operators are showing an interest in entering the gambling market in India. However, a law that was passed recently prohibits these operators from offering betting services to Indian bettors.
According to the 1867 Public Gambling Act of India, gambling is an offense as it does not carry an element of skill. Under Section 3 of the Act, a person will have to pay a penalty for owning or being in charge of a gambling house. Also, a person who owns an establishment will be charged if he allows another to use the room as a gambling house.
It also holds responsible, the person who funds or facilitates the gambling requirements of a bettor. A gaming house differs from a private gaming room in that the former is used with the intention of generating profit, while the latter is used for personal use. A person will be punished if he is found in a game-room, irrespective of whether he participates in betting activities there or no. According to the Act, this does not require proof of participation or wagering.
The Act exempts games with an element of skill from being subjected to punishments. However, the Indian legislation does not explicitly state what constitutes a game of chance and skill and what a combination of the two will be like. Exceptions to Acts are sometime made, even in relation to gambling in India. One such is a provision that allows the State Parliament to decide whether a casino can be set up in a state. By way of this, Goa has five land-based casinos which are allowed to operate on the condition that they offer only machine run, not live dealer games. Only the casinos operated off-shore from Goa, are allowed to have live dealer casinos.
Currently no laws suggest whether online gambling in India is legal or not. As a general rule, the laws governing betting in land-based wagering activities apply even to internet gambling.
This is a guest post by Egaiarasu who runs http://casinobonus.org.in/ a very useful resource for Indian players who are looking for casino bonuses online.
Note: The views expressed in this post are the personal views of the sponsor and the guest author. Authors associated with Glaws.in do not necessarily endorse the view.