Most Sikkim PL holders disappointed with stringent license conditions but Future Gaming confident of starting operations
Exclusive One month after the news of Sikkim awarding a 'go live' license to Future Gaming Group was first reported on GLaws.in, it is understood that several provisional license holders are unhappy with the final conditions imposed by the Sikkim government in the revised Provisional License (PL) and go live' license. The  main contentious issues in the final set of licenses are the requirement of providing online gaming services only through an 'intranet' connection, providing facilities of access to those desiring to avail online gaming services, restricting access to those geographically located in Sikkim and taxes/license fees.
Several sources familiar with the matter admitted that the intranet condition is the most contentious issue which would restrict access to only select few players (unless allowed to operate in public spaces/internet cafes)  and several PL holders are considering not obtaining 'go live' licenses due to this condition alone. Apart from this, the issue of restricting access to those located in Sikkim is another major impediment for PL holders. It is understood the requirement of the gaming website not traversing to the territorial boundaries of other states/Union territories is expressly mentioned in the license condition apart from the clarification that was issued by the Union Home Ministry in April 2014 to the Sikkim Finance Department.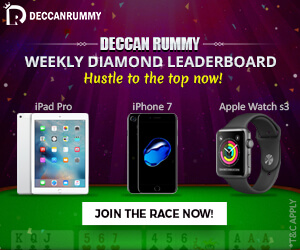 Another bone of contention is the issue of taxation and license fees. Revised conditions have made it clear that the license fee will be one crore for a period of five years and a 'Gross Gaming Yield' (GGY) Tax (total collections minus winnings) at the rate of ten per cent or five crores per annum whichever is higher would be imposed on the licensees. Applicants are further required to deposit a annual bank guarantee of five crore rupees as assured revenue to the state before commencing operations.  Experts in the gaming industry fee that the tax rate, especially the minimum assured tax to the government is an onerous burden on the licensees if operations are restricted only to the state of Sikkim as the revenue potential would be extremely limited.
It is understood that several PL holders are doing a rethink on their Sikkim strategy due to the unreasonable conditions and are considering withdrawing from the Sikkim process. However a couple of PL holders seem unfazed by these conditions and are determined to start operations once the necessary infrastructure is set up and necessary approvals are given. Kapil Khanna, CEO of Future Gaming (which has already received a go live license) remained confident about starting operations despite these impediments. Commenting on the go live licenses Khanna said that they were already in the process of setting up infrastructure and their aim was to start operations as soon as possible. Khanna added that they hoped to launch the website at least by March next year, before IPL begins.